No equals: 2 things that Mesut Ozil offers that nobody else at Arsenal can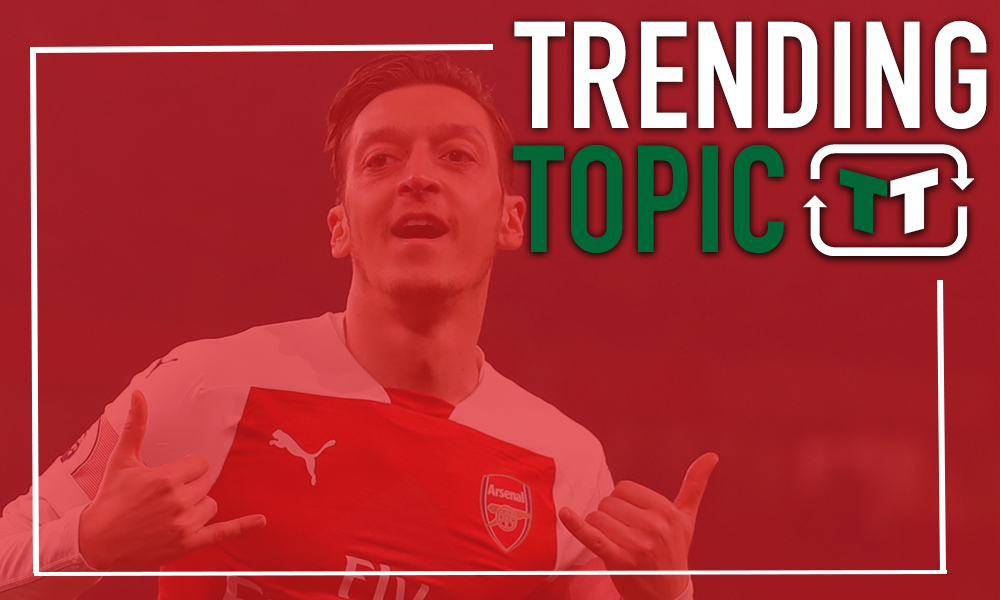 Mesut Ozil hasn't been the most popular player at Arsenal over the last 9 months or so, with Unai Emery taking issue with the German's contributions for the Gunners.
That's why, it seems, he hasn't featured much for the Gunners this term. Emery has instead opted to rely on the other attacking midfielders in the Arsenal squad like Alex Iwobi and Henrikh Mkhitaryan, leaving Ozil on the bench and even, sometimes, leaving him out of the squad entirely.
Emery's approach to Ozil is certainly going to divide fans, as there's no doubting that he's unique at Arsenal. He can do things that nobody else in the squad can – and losing out on that may leave Arsenal in a tough spot. Despite, evidently, being very underrated by Unai Emery, the German is one of Europe's best.
But what exactly does he provide that Arsenal may now be missing out on?
Incredible Passing
Everyone knows how good Mesut Ozil is at passing, but that's a trait that cannot be spoken highly enough of. The German is simply one of Europe's best in that regard.
Whether it's drinking a ball over a defender, sliding a through ball between two players, or simply offering himself for a 1-2 with a teammate, few can come close to how effective Ozil is when looking to move the ball between him and his teammates.
Not only does this help Arsenal move forward, but it also allows him to create magic out of nowhere. His career-high of 19 league assists during the 2015/16 season with Arsenal speaks volumes of that, but that wasn't a one-off. He's also enjoyed two seasons in which he's bagged 17 assists, whilst he's also bagged 13 in two separate seasons too.
There's nobody else like him at Arsenal.
Experience
Much has been made of Mesut Ozil's ability with the ball at his feet, and as mentioned, that's well worth discussing. However, there's also something else that he delivers that is unique at Arsenal. It can't be taught, you aren't born with it, you can only earn it. And that's experience.
Through his time particularly at Real Madrid and with the German national team, but at Arsenal too, the attacking midfielder has built up so much experience that few in Europe can come close to him.
He's won World Cups, he's won FA Cups, he's won league titles – he's truly won it all. Having that knowledge and experience of winning titles only make you more hungry for more, whilst it also allows you to understand what it takes to win.
A lack of experience is what has held Tottenham back, with a lack of proven winners causing the Lilywhites to stumble often at the final hurdle. Arsenal risk the same thing, as despite the fact that they have a lot of proven players, few have won major trophies throughout their career.
Ozil can provide that, and he could be invaluable not only on the field, but also in the Arsenal dressing room.
Thoughts?
– Keep up with the rest of our Trending Topic coverage on The Mesut Ozil Problem by clicking here… –