Oh no: Liverpool's transfer mistake is Klopp's stupidest yet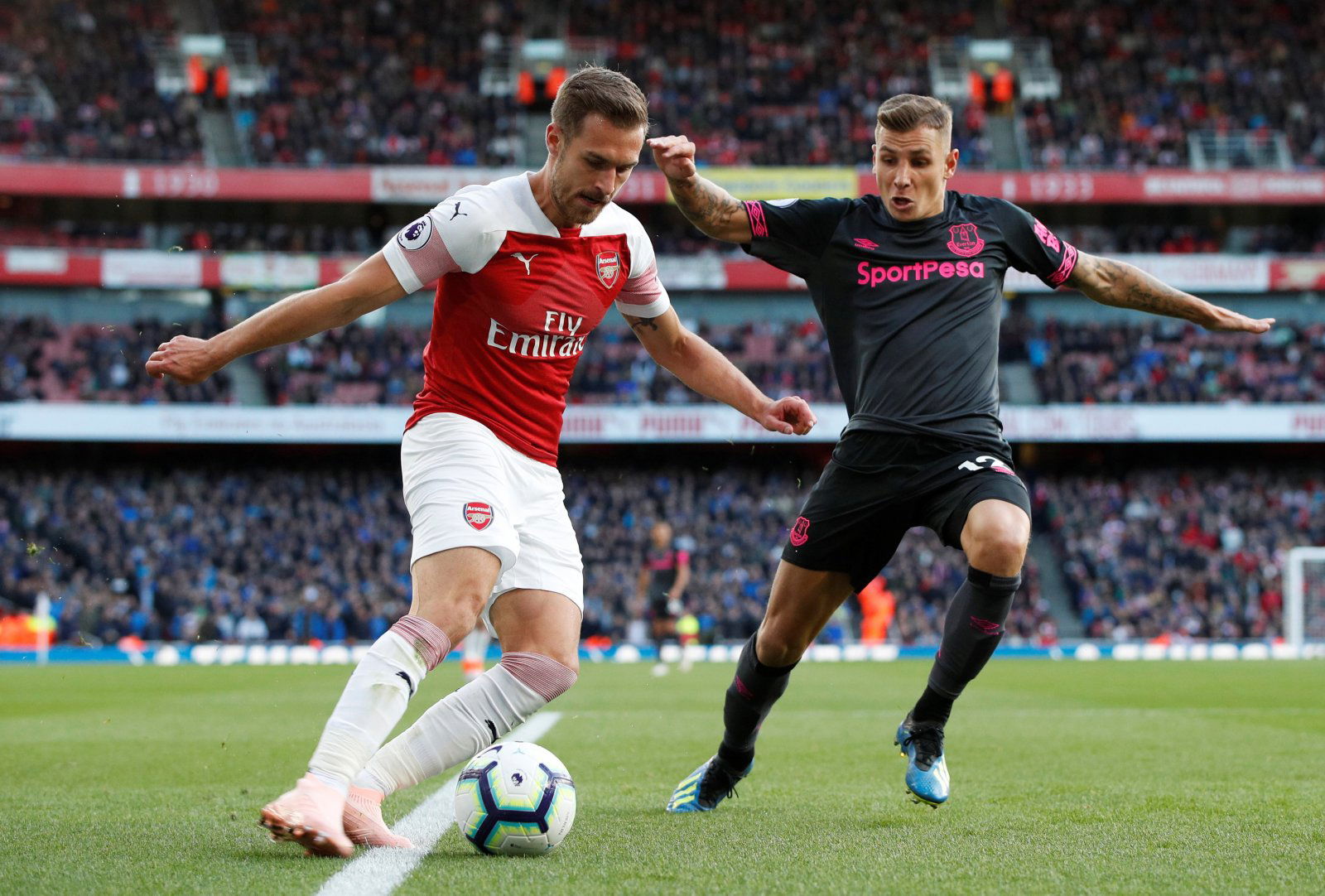 According to Sky Sports News, Aaron Ramsey's 10-year spell at Arsenal, where he made 341 appearances and scored 59 goals, is due to come to an end after being told the club are not going to offer him a new contract this term.
Naturally, with a player of Ramsey's quality, there will be a whole host of teams waiting to snap up on the opportunity to sign the him come the end of the season.
Supposedly Liverpool were one of the clubs originally linked to Ramsey, but with two new midfield signings arriving in the Summer, Sky Sports News understand that their interest has now cooled.
Although Klopp's decision makes some sense in that he probably doesn't want to disturb the transition of new players Keita and Fabinho, passing up on the chance to sign a player of Aaron Ramsey's quality for free is probably going to be one of Liverpool's biggest mistakes in the transfer market in recent times.
Indeed, here are two reasons why Klopp's decision not to consider Ramsey is one he'll regret…
Perfect replacement for Milner or Lallana
There's no doubt that the current midfielders in the Liverpool team are doing an excellent job, but they're lacking a certain technical quality that Aaron Ramsey has in abundance.
What we're trying to say is that, yes, Milner, Henderson, Wijnaldum, and Lallana are all well invested in Klopp's style of industrious football and perform their individual roles perfectly. Each player covers every blade of grass, and more, week in and week out, with a simplicity that discourages error.
However, with Milner, 32, surely coming to the end of his Liverpool career, and Adam Lallana's return to his previous standard doubtful, it makes perfect sense to sign a player like Ramsey to guarantee time and quality.
He wouldn't cost a single penny
Money isn't so much of an object in the modern game, and it's become common practise for Premier League clubs, at each end of the table, to splash out £25million+ on players.
Liverpool themselves paid close to £70million for 'keeper Allison this summer, which would have been an absolutely absurd amount of money not too long ago.
However, this new found love for chucking money around for anything and everything is no reason not to conduct a frugal bit of business every now and then. Securing Ramsey's signature for nothing would easily be one of the best transfers for some time, there's no doubt about that.
Liverpool fans – thoughts? Let us know below!