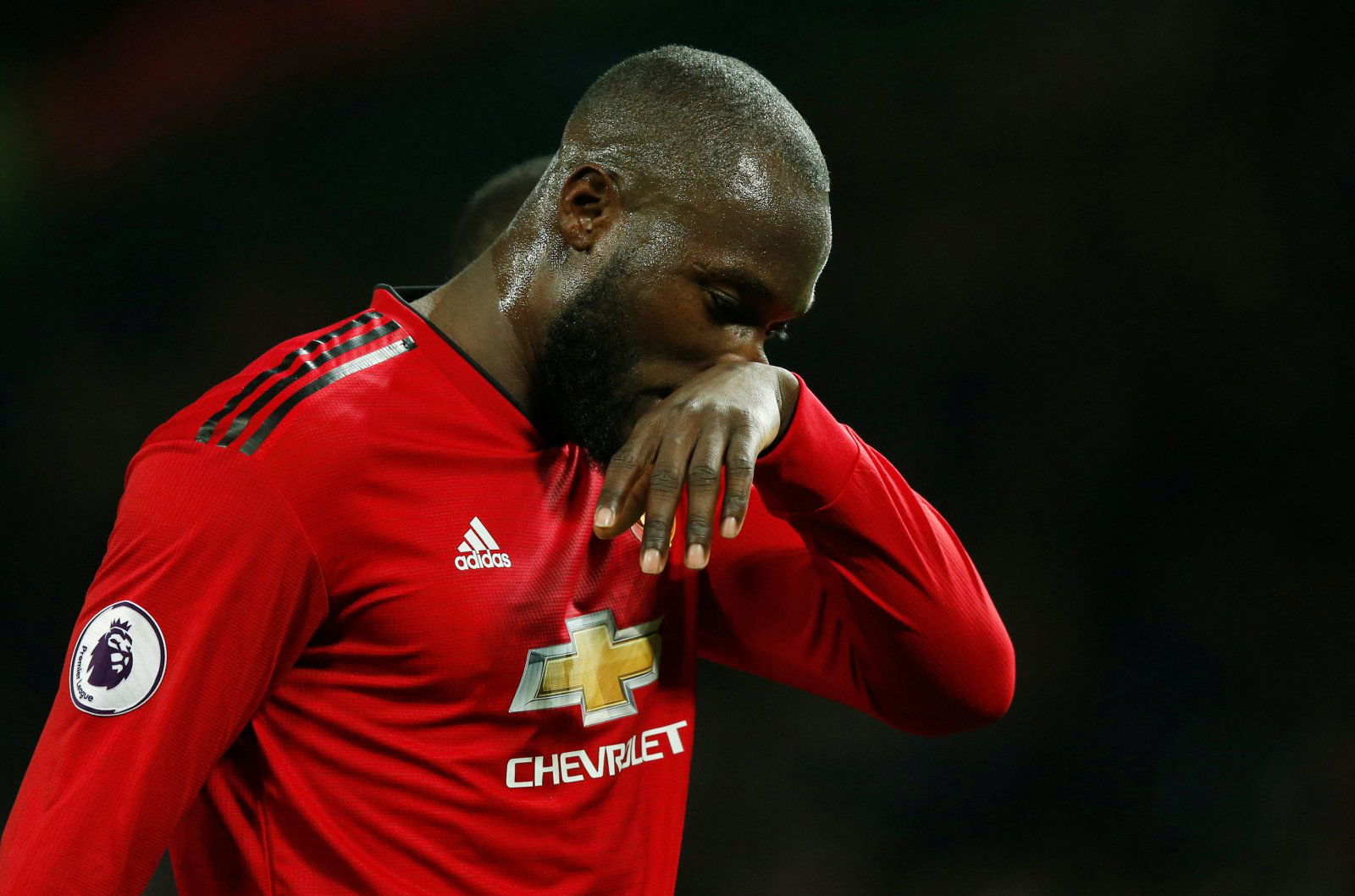 Manchester United fans surely haven't felt joy like it, right? Indeed, their dreadful season is over and Romelu Lukaku is being heavily linked with a move away from the club, with both Napoli and Inter Milan reportedly (per Gazzetta Dello Sport) interested this summer.
So, with Lukaku's potential exit on our mind and the filthy muck of the disastrous 2018/19 campaign to sift through, let's take a closer look at the big Belgian forward's potential final year at Old Trafford in one of Transfer Tavern's One High, One Low pieces.
One High
We think we all know which way this one is going.
It was mission impossible when Manchester United travelled to Le Parc des Princes trailing superstar-laden Paris Saint-Germain by two goals to nothing; Paul Pogba was missing through suspension, injuries raged through the squad leaving a bench of Marcos Rojo, Diogo Dalot, Sergio Romero and four youth team players, and the record books were stacked against them, with a total of 34 teams failing to progress after losing by at least two at home.
It should've been a routine victory for the French champions; Kylian Mbappe and the beer-guzzling Angel Di Maria should've put the Reds to bed, but it wasn't, and they didn't.
From the moment Lukaku slipped that first goal in at a tight angle in the opening two minutes, we all got the feeling something special was going to happen.
And by his second, scored in the 30th, we were already frantically tapping away on our keyboards, "history has been made".
You know, the best part about the forward's contribution is that it made United feel like United again; the comebacks, the late drama, the ecstasy and excitement. It was like a portal to the past.
One low
Ah, the Liverpool match. It really wasn't great, was it?
20 – Romelu Lukaku had just 20 touches for Manchester United at Anfield – never previously has he had fewer in a Premier League game that he played 90 minutes in. Stranded. pic.twitter.com/TO5d0Dzz0y

— OptaJoe (@OptaJoe) December 16, 2018
Surely, if there's one thing you simply don't do as a United player, it's play badly against Liverpool.
Amongst fans, that must be the golden rule: don't break it.
The players shouldn't even entertain the idea that they might have an off day, or feeling a little under the weather, it's all hands on deck when it comes to playing against the club's most bitter of rivals. And while we would argue that it was probably very hard for players to motivate themselves at the time as the Jose Mourinho era came to an end, it was a comically bad performance from the former Everton man.
20 touches all game. Twenty. Indeed, a closer look at his stats for that game at Anfield in December 2018 only add another layer of paint to the bleak picture. Dispossessed twice and not having taken a shot, it was a thoroughly miserable performance.
Manchester United fans, what are your highs and lows of Lukaku's season? Let us know in the comments below…
Like what the TT have on offer? Sign up for more notifications!