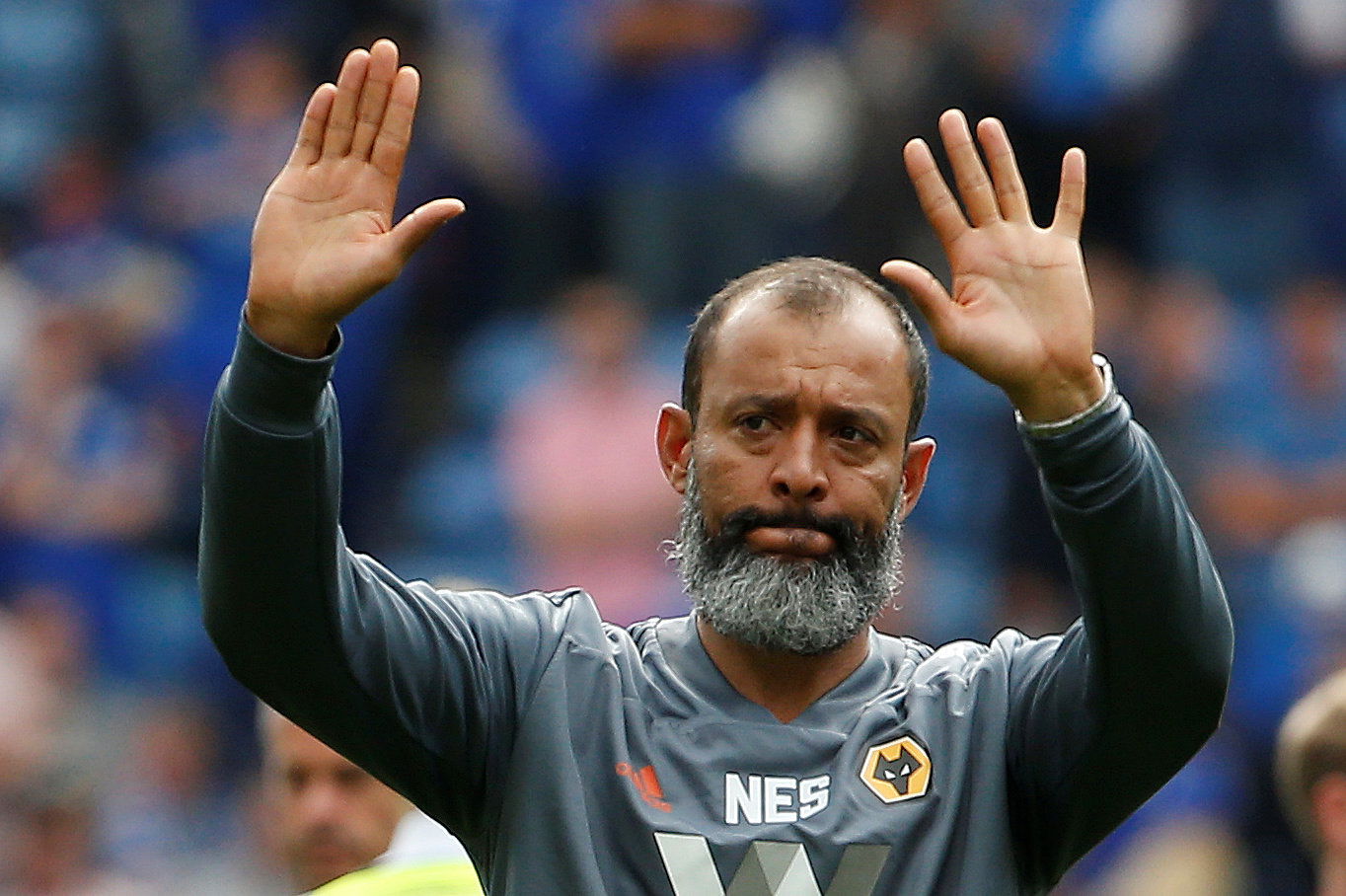 Wolves were once again mega impressive this weekend as they saw off Everton with relative ease to maintain their charge towards a top half finish in the Premier League.
Nuno Santo's men were in superb form as they saw off the Toffees, and there is a big chance that if the club can continue to build as they have, then they might well prove to be a serious contender in the coming seasons.
Wolves play with a style and confidence which a lot of other sides in the Premier League simply cannot do, nor can many sides contain their efforts.
Santo has got his system, and has stuck to it, and he is reaping the rewards with some fine displays from his players, while he is also getting the best out of a host of summer signings who came into the club to improve their chances in the top flight.
The likes of Joao Moutinho and Raul Jimenez have settled in superbly, and we here in the Tavern think with a couple more quality players added to the ranks, we might well be talking about Wolves as genuine Champions League contenders in the coming seasons.
They clearly don't have an issue attracting a top player, and with Ruben Neves already embedded in the middle of the park and continuing to improve, there's no reason why the sky can't be the limit for the Molineux club.
Of course, the Premier League is a strong league with mega rich clubs chucking money about, but Wolves might well opt to do that over the course of the next few years after not quite splashing as much cash as many thought this term.
Santo deserves bags of credit, and it would be just rewards to see Wolves rewarded with European football either this season, or in the not too distant future.
Wolves fans, do you agree? What sort of player do you need to ensure this happens? Let us know!