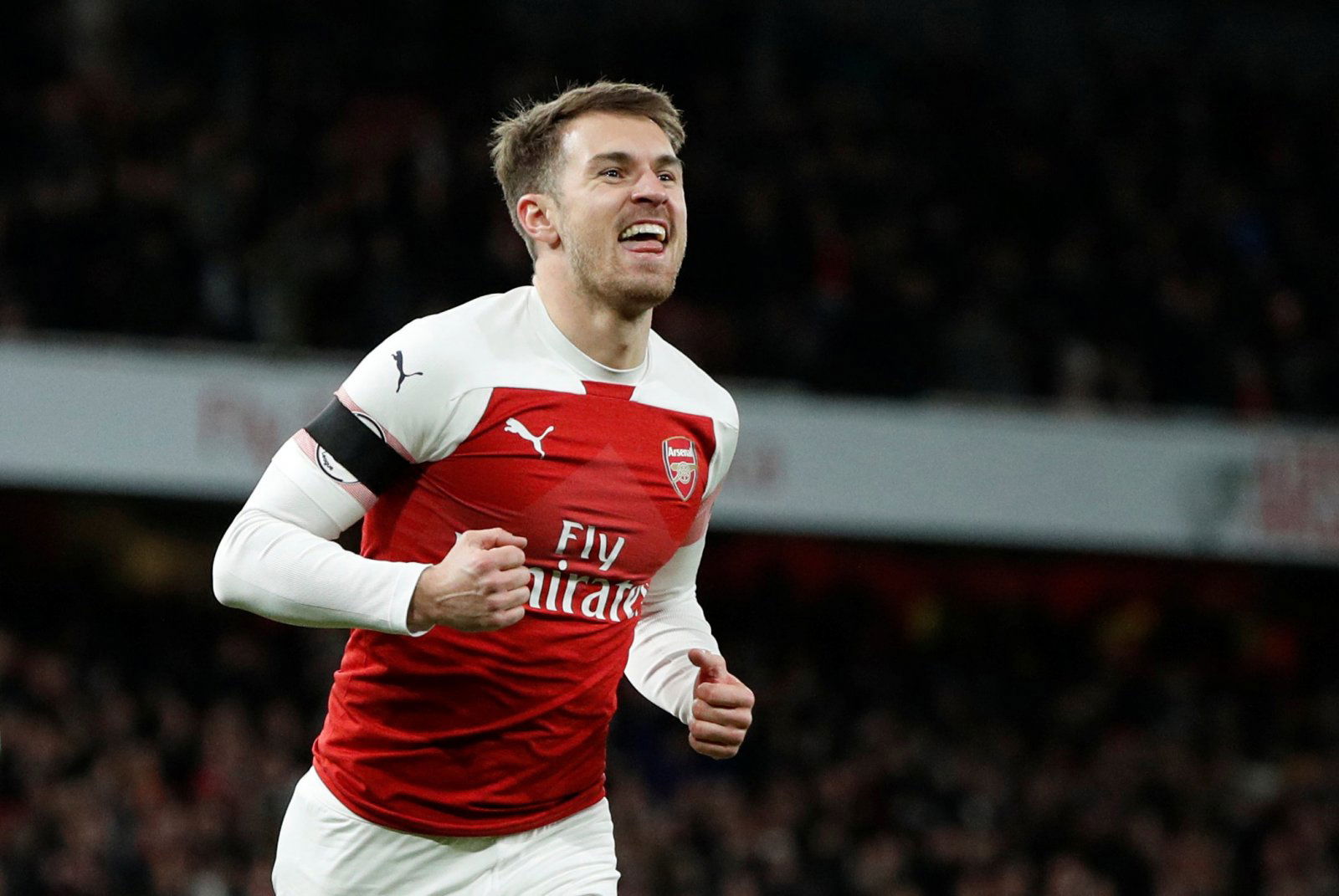 Arsenal have been forced to watch on helplessly as a multitude of star players have left the Emirates Stadium for rival Premier League clubs in recent years, but a different fate will await Aaron Ramsey at the end of eight years with the club. 
Money talks, and £300,000 sheets of money every single week seem to have shouted loudest in Ramsey's direction, putting an end to months of uncertainty regarding exactly where his future lies.
Bayern Munich were previously credited with major interest in the Wales international, but it seems that Juventus have won the race for Ramsey's signature after The Times confirmed that he has completed a medical with the Old Lady ahead of a free transfer in the summer.
Arsenal, naturally, will be gutted to lose Ramsey. He is one of few players to show genuine loyalty to the Gunners down the years, and even his harshest of critics will be inclined to place him on a pedestal following his departure.
Whether the influence he had at the club or the quality he demonstrated was greater than either Robin Van Persie or Alexis Sanchez is a matter of personal opinion, but there is absolutely no question that the history books should hold Ramsey in higher esteem, not only for his decision to move abroad rather than to a fierce domestic rival, but also for his ability to fight back from a ghastly injury and blossom into one of the division's most effective central midfielders.
When Ryan Shawcross left Ramsey in a state of distress and incomprehensible anguish in 2010 following a tackle which was firmly in the realm of footballing nightmares, it would have been of little surprise if the coveted wonderkid who was widely tipped to follow in the footsteps of great Arsenal midfielders simply faded into obscurity, never quite managing to rediscover the confidence or the physicality to fulfil his potential.
But, proverbially speaking, an enchanting all-action midfielder rose from the turf of the then Britannia Stadium, worked relentlessly behind the scenes with an endeavour which matches his exemplary professionalism and was ultimately rewarded in a stellar career, one which has many intriguing years left to run.
At the time of writing, Ramsey has scored 62 goals and provided 64 assists during his time with Arsenal, and he will surely add to that return during the final months of his time in English football.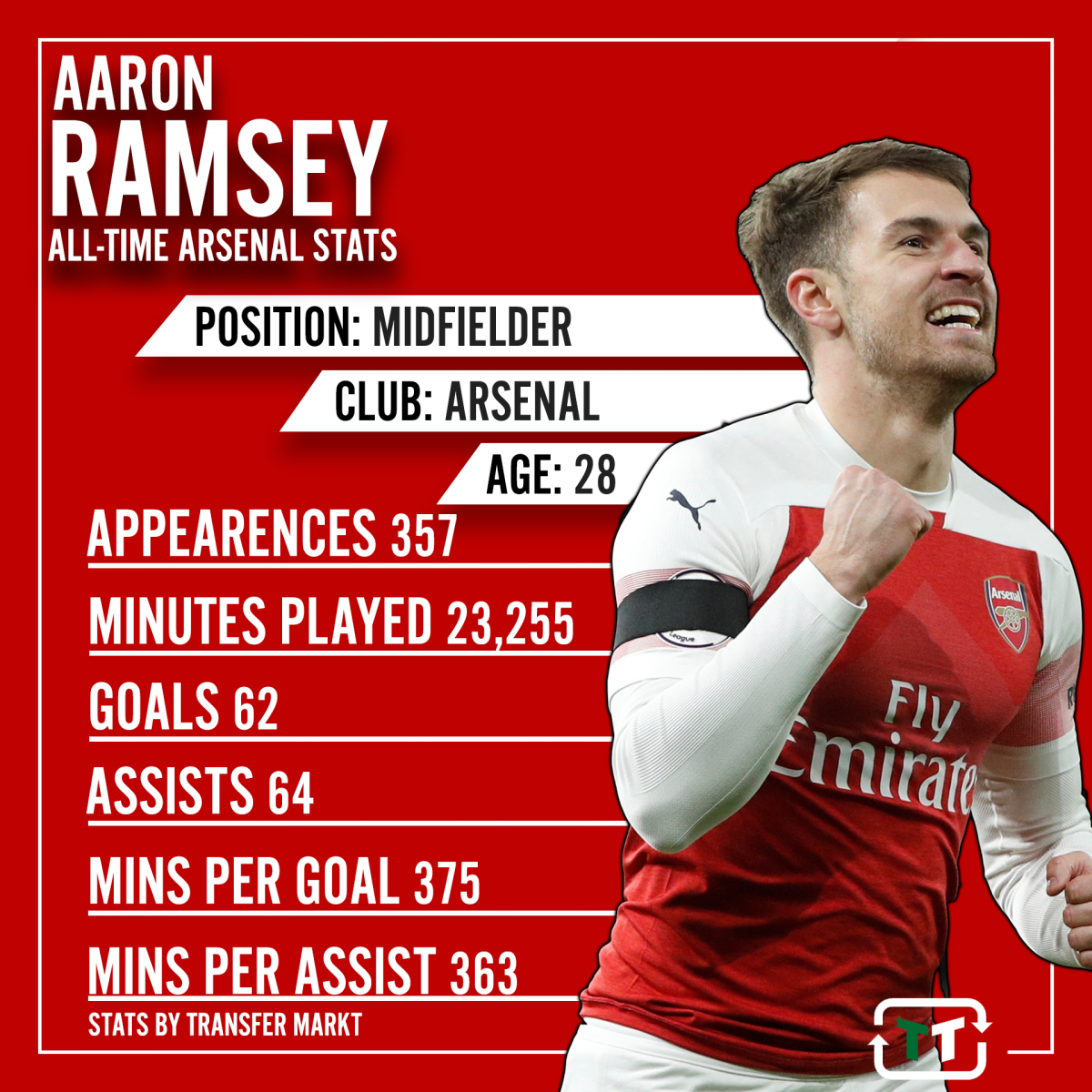 His legacy, though, will not be measured or defined by the number of goals he scored, although they certainly help his case, as his decision to move to Juventus over a Premier League club hints that his decision was influenced in part by his respect for Arsenal.
Sure, sceptics may well point towards his huge pay packet and the prospect of a new challenge abroad as the reasons behind his decision, but huge wages would presumably have been on the table in England, while his desire to challenge himself abroad would have been influenced by his respect for the Gunners.
Van Persie and Sanchez were immensely talented in their own right and, despite emotionally-charged feelings of resentment, deserve esteemed recognition for their contribution at Arsenal, but when all is said and done Ramsey will enjoy a perennial position above them in club folklore.
Ramsey is a warrior who the Arsenal supporters have been blessed to witness develop during his glowing career, and his conclusive decision to depart for Turin is the final touch of class which will ensure a legacy within a bracket above the likes of Van Persie and Sanchez, who tarnished their reputations by joining Manchester United in a pair of infamous betrayals.
Arsenal fans – thoughts on Ramsey? Let us know below!