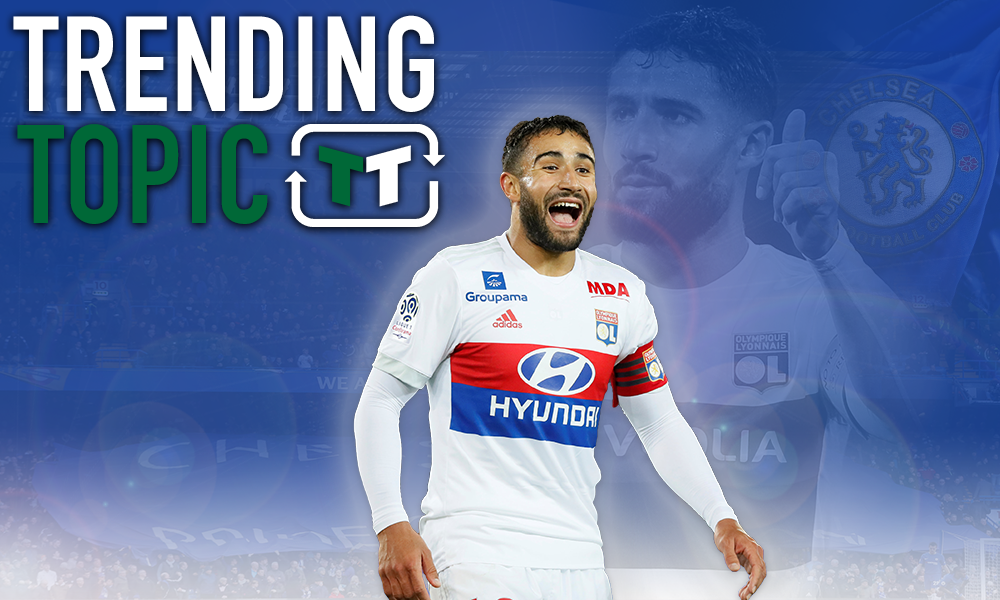 Chelsea reportedly wanted Nabil Fekir over the summer, at least according to Goal, with the Blues eager to upgrade their midfield options.
In the end, the Blues decided against it, reportedly because they felt as though they already had enough depth, but looking forward, the midfield is still an area that may need improvement.
Mateo Kovacic has only moved to London for the summer, whilst it remains to be seen as to how Ruben Loftus-Cheek will adjust to life in the Premier League. Naturally, then Chelsea should be considering their options ahead of next summer.
However, Fekir might not be the right option for the Blues. The Frenchman is good, but there is a ton of other talent that would be far better for Chelsea.
Indeed, these TWO alternatives would be far better suited…
 Hakim Ziyech
The role that Fekir would likely play at Chelsea, as the most advanced central midfielder, has a number of jobs, but their priority will undoubtedly be to create magic going forward.
They don't necessarily need to score goals, but they do need to create them, and that's why Hakim Ziyech would be such a good choice.
Currently playing for Ajax, he has impressed over in the Netherlands as of late, and last season he picked up an astonishing 15 assists.
Not to mention, the 9 goals that he scored certainly weren't too bad either.
He's simply brilliant with the ball at his feet, and he offers tremendous quality going forward. He's also a strong dribbler and offers great set-pieces.
Julian Draxler
A natural option? Probably not. But a worthy one? Absolutely.
Draxler has played out wide for much of his career, but the German absolutely has the potential to play through the middle.
He has all the quality required. The German provides brilliant energy, pace and technical ability, and he's able to produce magic with his brilliant quality on the ball.
He's also got a ton of experience, whilst he's also versatile. For Chelsea, then, he'd be able to fit into a number of positions, and given their lack of depth, that's useful.
The German would be a great option for Sarri.