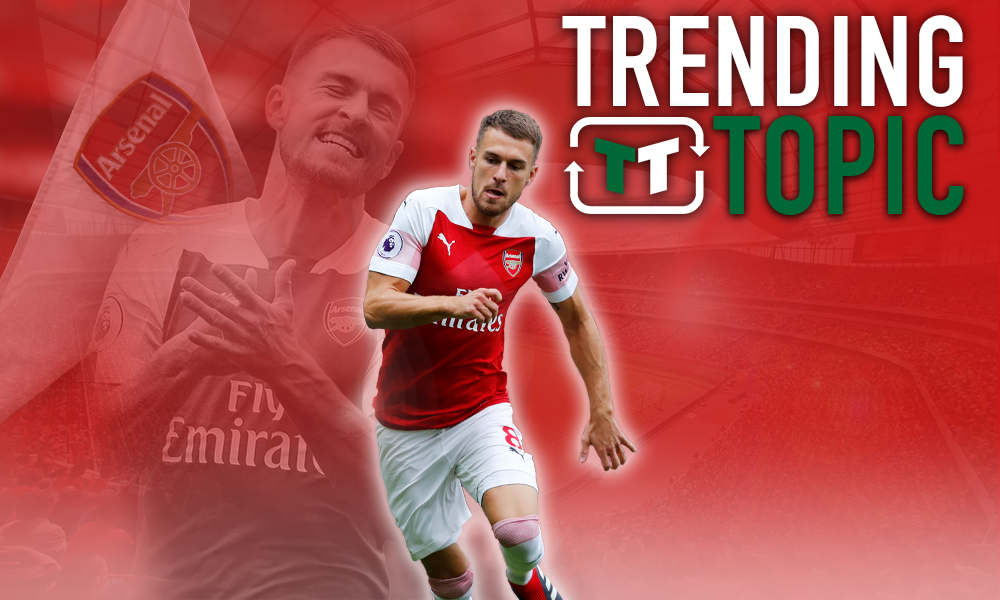 Arsenal have never been a team that is willing to spend big on players or salaries. Generally more happy to buy young players and sell them for a premium down the road, the Gunners have been able to get a lot of success out of that strategy. However, that is beginning to change, and the £350,000-per-week salary that Mesut Ozil signed in February proved that. Clearly no longer happy to accept second-best, the Gunners spent what they could to keep a player that they needed.
They'ree reportedly facing another issue, though, when it comes to salaries, with Aaron Ramsey the topic of discussion this time. According to the Evening Standard, he's yet to agree fresh terms on his contract that expires next summer, with the Welshman instead demanding that he earns a similar number to Mesut Ozil.
Arsenal are, obviously, hesitant to offer that much again, but it's tough to make an argument suggesting that he doesn't deserve as much as Ozil.
Granted, it will be difficult for Arsenal to justify spending as much as Mesut Ozil's salary again, but whether Ramsey deserves it or not shouldn't even really be a debate.
Indeed, the Welshman has proved year after year that he's just as important to this team as the German.
Arsenal most keep hold of their most important players on the field – and Ramsey sits at the top of Arsenal's core pyramid.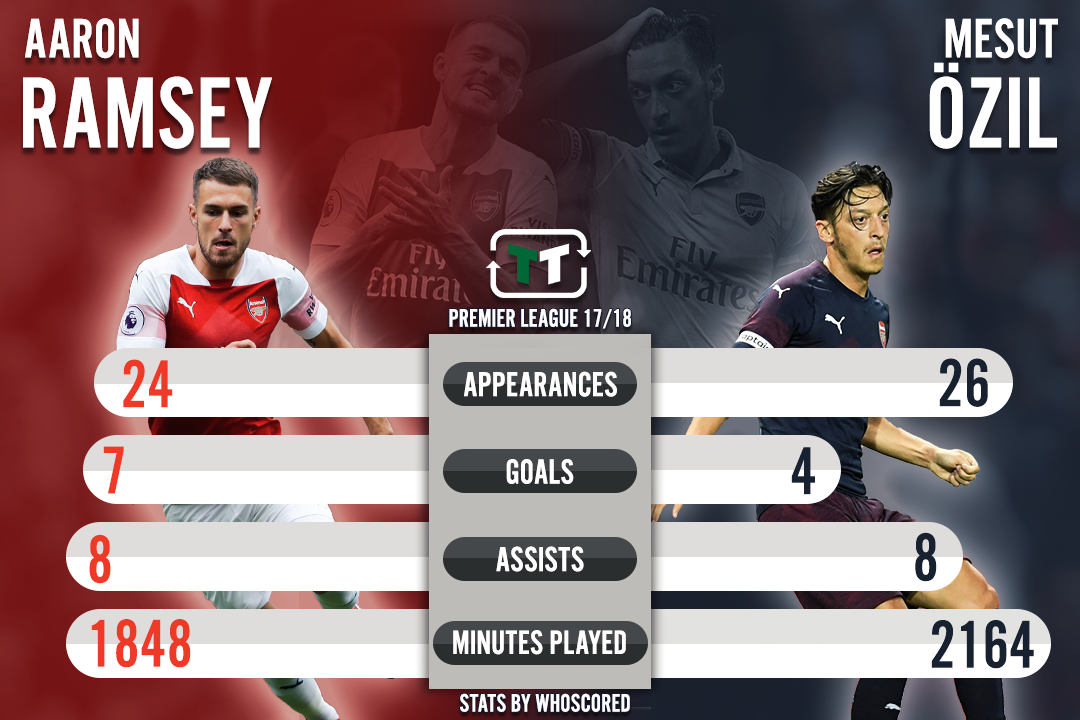 Stats only tell half the story, but the first half of this book is firmly in favour of Aaron Ramsey. Take last season, for example. Mesut Ozil, who is renowned for his ability to produce assists, bagged eight – a decent tally. But Ramsey bagged the same number, despite appearing in fewer games. Furthermore, he also bagged 3 more goals than the German – indicating that he's far more influential going forward.
There's also just the general performances, too. Ozil's natural ability is clear for all to see, and he can often pull a trick or pass out of nowhere and win a game for Arsenal – and that's a fantastic trait to have. However, often outside of that, games will simply pass him by. He's regularly been unable to make an impact in the English top flight for weeks upon weeks. Ramsey, meanwhile, tends to deliver more complete performances, with far less inconsistency. Sure, he's not the most consistent player in the world – particularly given his injury record – but you've got to say that he offers more than Ozil in that regard.
As far as more broad importance to this team, Ramsey is, again, the more valuable asset. Ozil is great, but he's not unique in this side. The likes of Henrikh Mkhitaryan, Alex Iwobi, even Granit Xhaka, among others, can occasionally pull out a wonderful pass and win a game. There is nobody quite like Ramsey, though. Nobody in the midfield, beyond the wingers, can offer the kind of goalscoring return that he delivers, whilst he also offers more energy than most.
For Ramsey, then, it's tough to argue that he isn't as worthwhile as Ozil when it comes to bumping up his salary. He doesn't have the commercial appeal, that is fair to say, but Arsenal most keep hold of their most important players on the field – and Ramsey sits at the top of Arsenal's core pyramid.
Arsenal fans – thoughts?
Let us know below!
Like what the TT have on offer? Sign up for more notifications!