Liverpool's summer so far has been great, but perhaps Jurgen Klopp could make it even better over the coming weeks. Much of the close-season has been about bringing in top-tier upgrades for the current playing squad, so how about another one?
Of all of Liverpool's squad members, perhaps the player that has disappointed most over the last few months has been Adam Lallana. On his day, he's unstoppable, and earlier on in his days under Klopp, the Englishman looked set to really improve.
However, injuries and a lack of form have made life difficult for him, and at the moment, it's hard to see a way back fro him.
In truth, then, perhaps it's time that the club upgrades on him, and they'd struggle to find a better direct solution than Borussia Dortmund ace Christian Pulisic, who according to the Mirror, Jurgen Klopp is a long-time admirer of.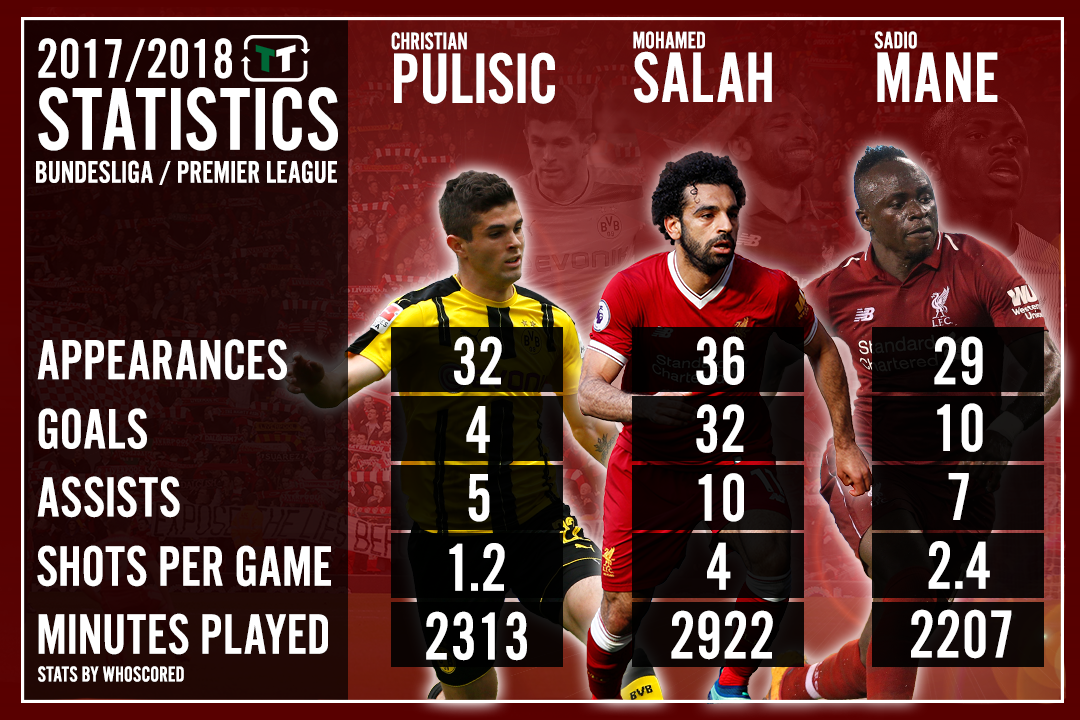 19-year-old Pulisic has emerged as one of the brightest talents in Germany over the last few years for Borussia Dortmund – Jurgen Klopp's former club. Possessing great pace, technique and energy, the American-born winger was a regular for the team last season, and with 4 goals and 5 assists, he played a pretty crucial role in their quest to impress in the Bundesliga.
Significantly, he's able to play across the attack, and he played in a number of positions throughout the course of last term. He'd be able to fit in in place of Mohamed Salah or Sadio Mane, of course, but perhaps more suitably, he's comfortable through the middle – which is where Lallana typically plays. With the acquisition of Naby Keita and Fabinho, the defensive work rate that Lallana has provided in the past is less necessary, and so a more attacking player like Pulisic could be a perfect fit.
At 19-years-old, he's only going to get better. Lallana, meanwhile, is 30-years-old, and his career only seems to be going one way.
For Liverpool, then, perhaps the American wonderkid is the answer.
Liverpool fans – thoughts?
Let us know below!