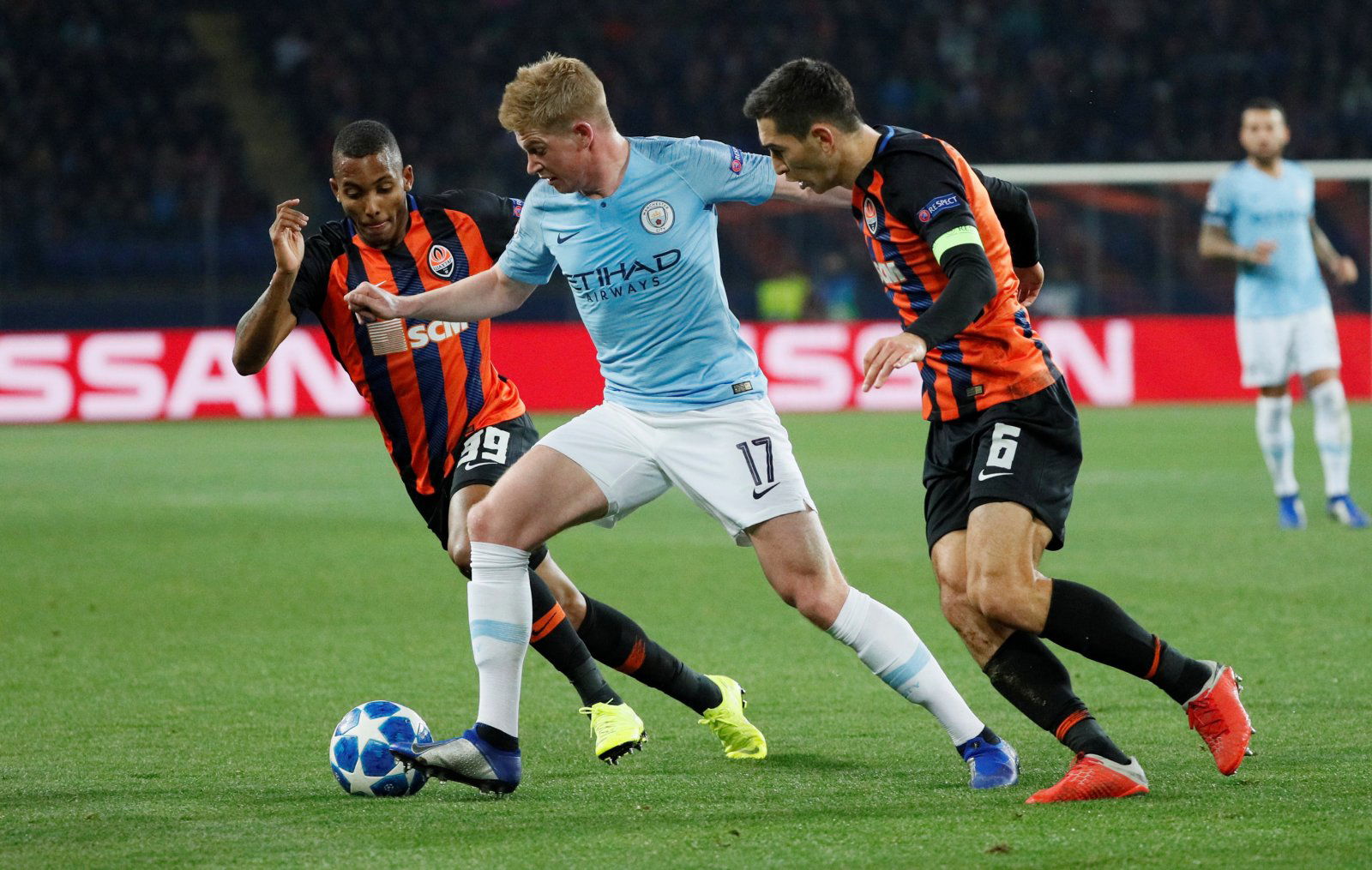 Pep Guardiola's philosophy has completely transformed the global landscape of football ever since he stepped into the Barcelona hot-seat in 2008 and, when historians look back to dissect one of the most revolutionary eras in the history of the sport, Guardiola's influence will unquestionably be at the centre of the narrative. 
The influx of billionaire owners, astronomical TV rights and the subsequent rise in ticket prices have shaped the footballing world since the Premier League was born in 1992, but events happening on the field have arrived in tandem with a philosophical shift instigated by Guardiola.
The parameters from which the beautiful game should be played have shifted; the proverbial goalposts have been moved. Championing a school of thought which has unanimously been accepted as one founded by Johan Cruyff, Guardiola has created a recipe for success like no other.
Manchester City's Premier League triumph last season and their unprecedented achievement of reaching a staggering total of 100-points was just another chapter in a tale of imperious domination in European football for the Spaniard.
With possession-based principles etched into the heart of his blueprint, City's embarrassing riches away from the field have been mirrored on the field of play, where countless victims have been put to the slaughter by an unforgiving machine which relentlessly demolishes anything that stands in its way.
Guardiola's success at the Etihad is littered with individual success stories, with the likes of John Stones and Raheem Sterling flourishing under a leader who facilitates the development of talented young players. But it's a player who was signed by Guardiola's predecessor who best embodies everything that is utterly ethereal and captivating about his philosophy, namely Kevin De Bruyne.
The superlatives have been exhausted when describing the baby-faced Belgian, and rightly so. At the heart of City's midfield, De Bruyne has rapidly established himself as one of the very best playmakers in world football – if not the best.
Combining his supreme technical talent with a willingness to press high on the opposition in a bid to retrieve possession, the Citizens faithful have been treated to countless masterclass performances from a player who possesses the physical attributes to exceed Guardiola's unforgiving demands on a weekly basis.
While every team needs a superstar, sometimes the presence of an egotistical prima-donna can be unsettling to the squad but, in De Bruyne, City have a superstar who is humble, well-grounded and refreshingly honest in-front of the media.
Incredibly versatile, relentlessly hard-working, technically outstanding, and a genuine perfectionist, De Bruyne is the superstar talent who epitomises the most highly esteemed footballing philosophy on the planet.
Manchester City fans – thoughts? Let us know below!