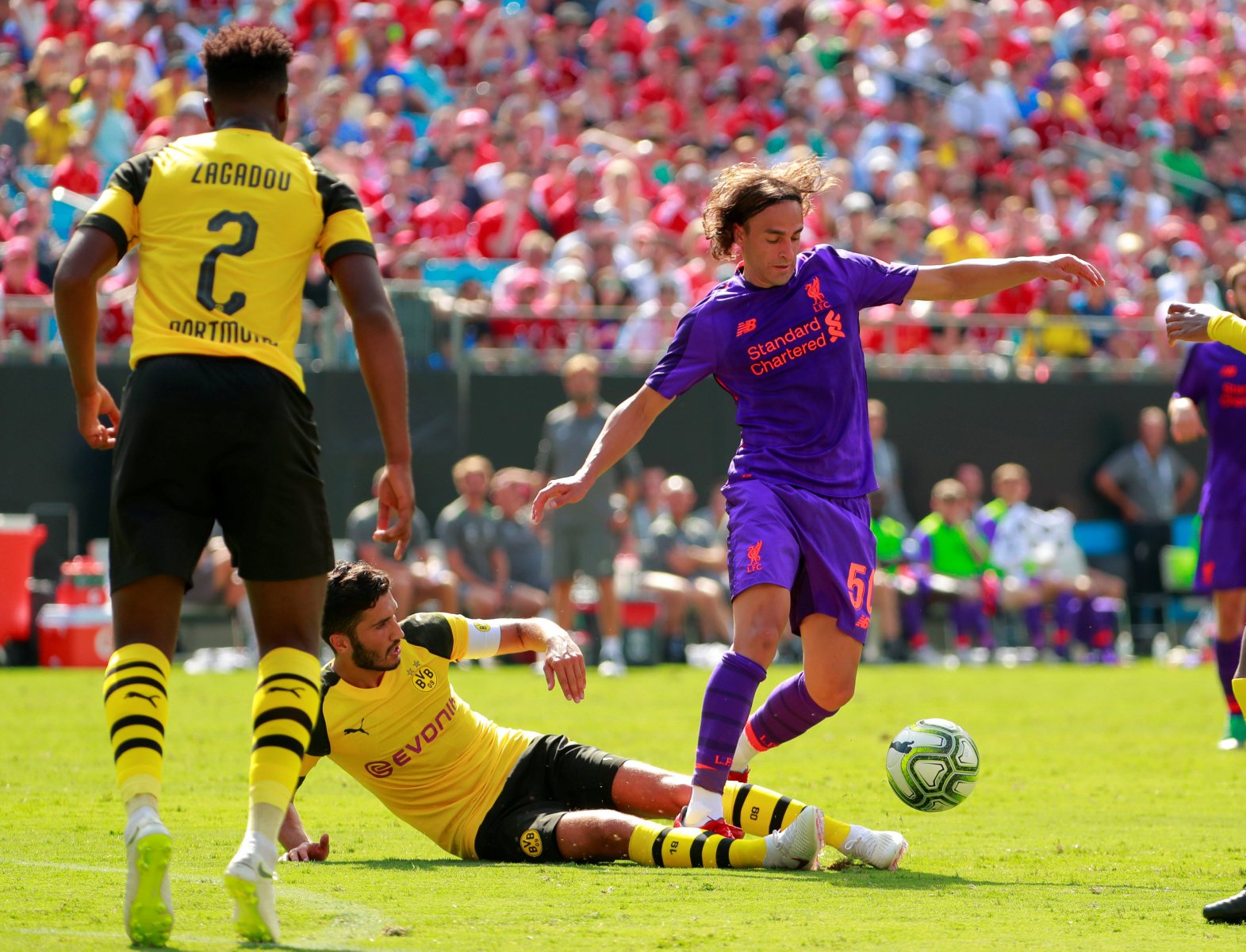 Lazar Markovic was regarded as one of the hottest prospects to emerge from Serbia when Liverpool moved to sign him for £22.5 million in 2014, but his deadline day free transfer to Fulham is a damning indicator of how his career has plummeted into a hole of insignificance and disappointment. 
Sometimes it just doesn't work out; expectation does not mirror reality. Markovic's career at Liverpool is a prime example of how young talents who appear fantastic at a lower standard are simply unable to make the step up to top-flight English football.
His career, though, cannot be written off yet, as his transfer to Fulham on deadline day could be the lifeline he needs to prove his doubters wrong. The Fulham faithful will hardly be enthralled by his arrival, and they wouldn't be out of place to suggest the transfer lacks ingenuity.
Judging a players ability based on the premise that they have played for one of Europe's top teams is a risky strategy to undertake, but the fact Fulham signed him for nothing suggests it's one worth taking in their perilous situation.
According to the Daily Mail, Aleksandar Mitrovic played a key role in recommending the 24-year-old winger to the Cottagers, and a quick glance at the Serbian powerhouse's career provides ample evidence to suggest that Markovic could reinvent himself in south west London.
Mitrovic became something of a forgotten figure at Newcastle after being exiled by Rafa Benitez, but a return of 22 goals in 46 games  – including 10 in 24 Premier League fixtures this season – proves that Fulham is an environment which breeds improvement in untapped talents.
And the presence of his compatriot both on and off the field will undoubtedly help Markovic to find his best form, as Mitrovic's firepower and ability to link the play in the final-third will provide a valuable outlet for him to feed off.
A series of unsuccessful loan spells will be giving Fulham fans reason to doubt Markovic's credentials to finally showcase the true extent of his ability, but Mitrovic's development at Craven Cottage and the mere presence of the electric Serbian hint that his last chance saloon could yet be an unexpectedly fruitful one.
Liverpool and Fulham fans – thoughts on Markovic's future? Let us know below!