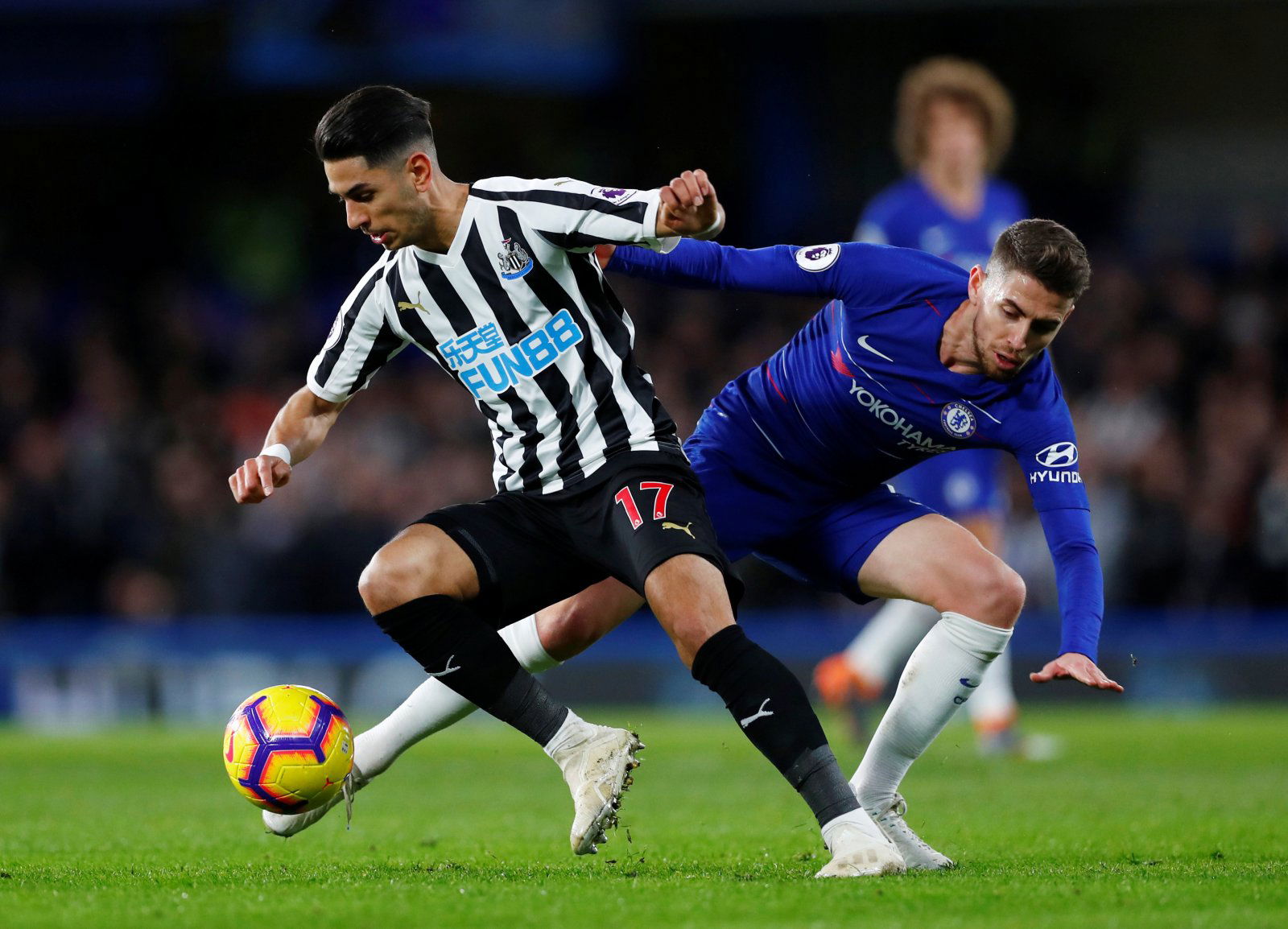 Manchester City's hunt for a new central midfielder looked destined to come to an end in the summer of 2018 following months of speculation linking Jorginho to the club, but more than six months on since his transfer u-turn Pep Guardiola might be starting to think he made a lucky escape.
Man City are no strangers to transfer setbacks. Their unparalleled riches have provided them with the platform from which to cherry-pick Europe's best talents in the past decade, but 2018 was a year which served as an acute reminder that they cannot always have it all their own way.
Alexis Sanchez was the first to snub the advances of City in a dramatic turn of events which saw a nailed on switch to the Etihad unfold as the Chilean star followed in Robin Van Persie's footsteps by swapping Arsenal for Manchester United.
Six months later and City suffered further frustration in the market, with Maurizio Sarri's appointment as Chelsea manager convincing Jorginho to reject sunny Manchester in favour of the coveted capital and a reunion with the chain-smoking tactician.
But, despite enjoying an impressive opening to life at Stamford Bridge, Jorginho is beginning to look foolishly overpriced at £57 million. There is no doubting his technical talent and ability to keep things ticking over, but when he is faced with the challenges which an encounter against a fellow top-four contender provides he has a tendency to crumble.
His performance against Arsenal, which was mediocre at a push, served to underline his ineffectiveness.
Not only is Jorginho lacking the cutting edge to make a difference in the final-third, his very presence necessitates a positional change for N'Golo Kante from the holding midfield role which enabled him to clinch back-to-back PFA Player of the Year Awards with two different clubs into one which he clearly is not naturally suited to – although it must be said that his standard remains excellent.
It is perhaps a tad premature to write Jorginho off considering his limited experience in English football and Chelsea's overall struggle from back to front in recent weeks, but there seems to be a cutting edge missing from his game which City require from their future Fernandinho successor.
At £57 million there are surely better options out there for City, and the Italy international's performance against Arsenal hinted that the champions may have dodged a bullet in the process of making one of the most important transfer decisions in their recent history.
Manchester City fans – thoughts? Let us know below!