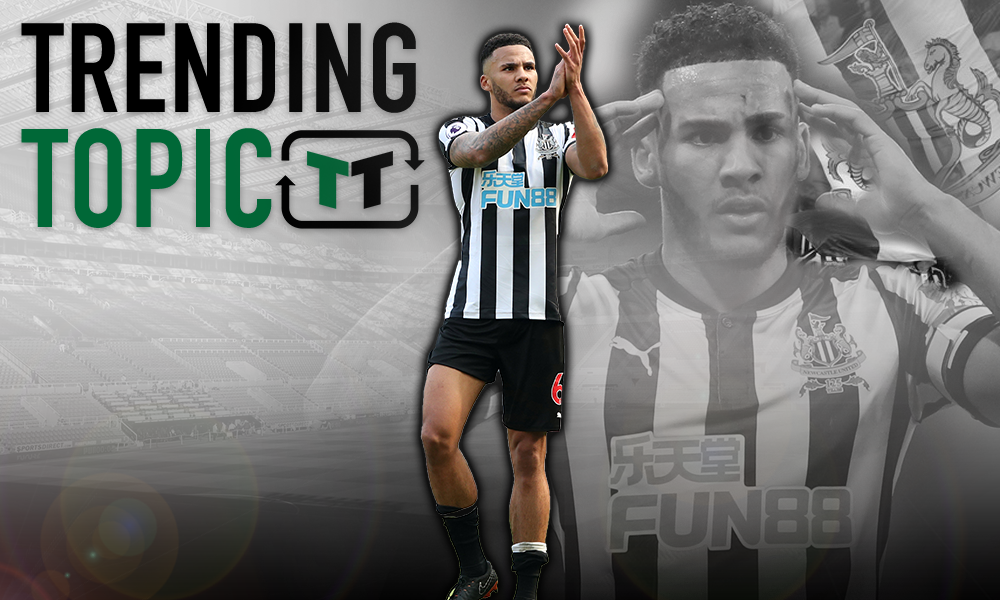 Newcastle aren't in a good place at the moment. They're yet to bag a win in the Premier League this season, their summer business was disappointing to say the least, and it's fair to say that optimism isn't high for the season ahead. In truth, things couldn't be going much worse at this point, and so it's no real surprise that things are already bubbling over. 
According to the Daily Mail, Jamaal Lascelles has clashed with Newcastle ace Matt Ritchie over the last week, with the players apparently separated by their teammates. Frustrations are clearly bubbling, and this proves it.
Significantly, this isn't the first time that this has happened. Indeed, late last year, Lascelles came to blows with Mohamed Diame and whilst Lascelles is the common denominator here, that's not the main talking point.
The main issue for Newcastle is the simple fact that these issues are happening, and they're happening repeatedly. That means that there must be an underlying issue here, and it's tough to look past Mike Ashley as being one of the main reasons why players are so frustrated.
After all, why wouldn't they be angry? Investment in Newcastle over the last few years has been practically non-existent, whilst the constant chatter about the ownership of the club has led to a lot of instability. These players, particularly in the case of Lascelles, undoubtedly want to be competing at the highest level, and they're doing all they can to push themselves – and that isn't being replicated by the board.
A lack of investment in the club will only ever lead to one thing – stagnation. Newcastle's biggest moment in the last few years was regaining their Premier League status – but they shouldn't have even lost it in the first place. A team of their stature shouldn't even be close to the relegation zone, yet because of a lack of investment and a lack of commitment to the club by the owners, that's exactly where they ended up. Even now, with one of Europe's most highly-rated managers at the helm, the club aren't willing to invest. They've got a framework there, with a few key players and a top manager, to finally become the team they once were – yet they are instead treading water.
It's easy to pass this off as simply a natural thing in a competitive squad, but it can't be a coincidence that it's happened several times in the last year or so.
Sure, perhaps fighting with your teammates isn't the way to go, but that shows one thing – it shows that they all have passion and desire. The players want to play well for the shirt, and that's more than can be said for many of the other figures at the club. Newcastle players have every right to be frustrated with the situation in which they find themselves, and if things don't change at St James' Park, it's only likely to continue.
Newcastle fans – thoughts?
Let us know below!