Opinion: Sarri's decision to leave out Ruben Loftus-Cheek does not bode well for his future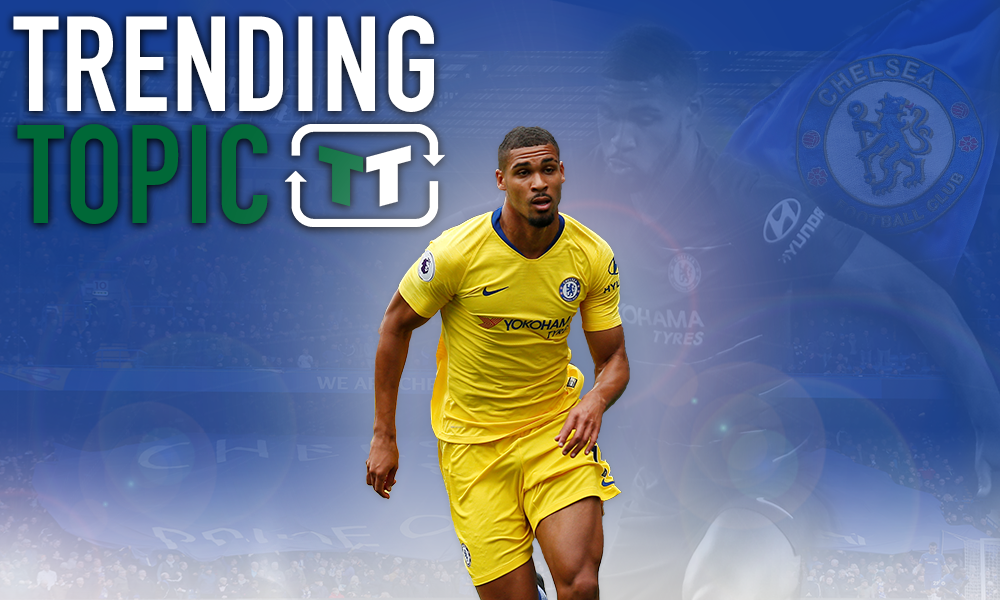 Chelsea fans had a lot to smile about on Saturday after their side's victory over Arsenal. Their side's display for much of the game was very impressive, particularly the first 30 minutes, and Alvaro Morata's goal could be crucial for the Blues in the context of the season. 
Not to mention, Mateo Kovacic looked good on his debut in London, as did Olivier Giroud on his return to the squad. However, there was one negative takeaway from the game for Chelsea – the absence of Ruben Loftus-Cheek.
Loftus-Cheek is yet to start a Premier League game this season, but the substitute role that he made in Chelsea'ss first game of the season did bode well. In that game, he made a decent impact, and he was expected to go from strength to strength in the following week. However, that didn't happen – and that's a major worry. Whilst it rightfully isn't panic stations for him yet, he is reportedly looking to hold talks with Chelsea over the next week to work out what his role is going to be this season – and being dropped from the squad in gameweek 2 does not bode well.
That sets a dangerous precedent, as it immediately establishes Loftus-Cheek as an afterthought in the mind of Maurizio Sarri.
Despite not playing a minute in a Chelsea shirt, and by Maurizio Sarri's own admission not being 100% fit, Mateo Kovacic was preferred by his manager over Loftus-Cheek – his first involvement since moving on loan from Real Madrid. That sets a dangerous precedent, as it immediately establishes Loftus-Cheek as an afterthought in the mind of Maurizio Sarri. If Loftus-Cheek had played poorly in the preceding weeks, you could argue that it's fair enough – but that's not the case. Straight away, then, Loftus-Cheek finds himself third in the pecking order at Chelsea.
Another problem for Loftus-Cheek, which is again out of his control, also relates to Kovacic – the Croatian looked very good indeed against Arsenal. You could argue that this vindicates Sarri's decision to prioritise him, but when Loftus-Cheek came on against Huddersfield he wasn't given much of a chance to impress. He didn't look bad by any stretch, and his performance certainly didn't warrant a lack of involvement a week later.
You could point towards factors like a lack of fitness after the World Cup, but that would again be incorrect. Loftus-Cheek wasn't a regular over in Russia, and so he wasn't run ragged like many of the other players that went. Meanwhile, the likes of Harry Kane, N'Golo Kante, among others, are now playing regularly for their respective clubs – and they played a lot more football over summer. That, simply put, is nothing but an excuse.
Loftus-Cheek, then, should be worried. Granted, an exit shouldn't be on the cards, especially as over the coming weeks Chelsea will have the Carabao Cup and Europa League to contend with, but the concern should be present nonetheless. If this trend continues over the coming weeks, the Englishman will certainly have a decision to make in January.
Chelsea fans – thought?
Let us know below!