Arsenal have had a mixed start to the season, and it's clear that taking over from Arsene Wenger and improving will take longer than had likely been hoped. Unai Emery has a lot of work to do, from changing the mentalities of the players to ensuring that his team selection is always perfect, and at present, he hasn't quite been able to either of those things.
The manager has made a few divisive choices so far this season, and over the course of the next few months, he needs to separate the masterstrokes from the master-nopes.
One player that he certainly needs to think about is Granit Xhaka, who has struggled so far this season.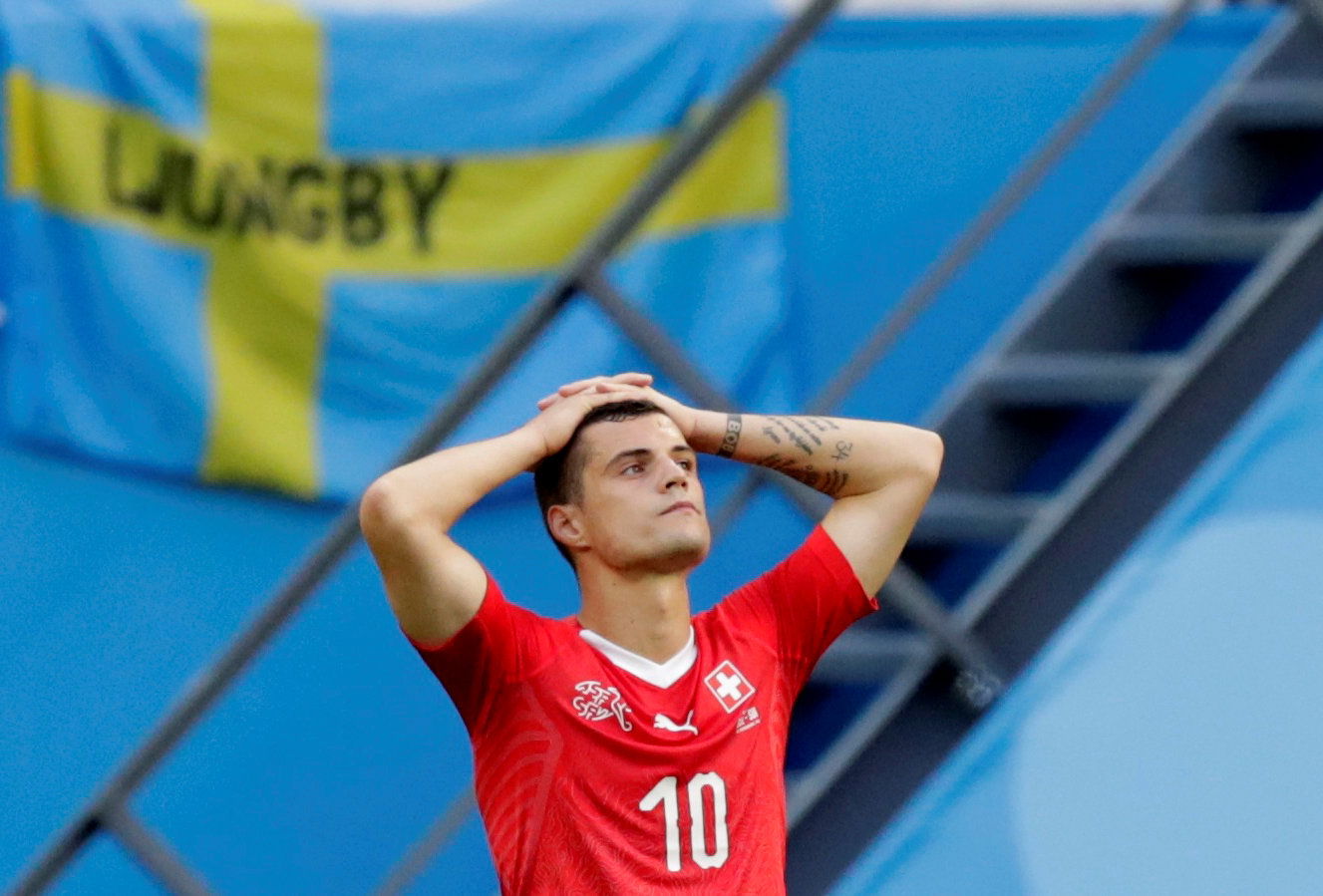 You could argue that calling to drop Xhaka is beating an old drum, but the case for his expulsion from the first team has only grown greater over the last couple of weeks. He's continued to struggle even months after the arrival of Unai Emery, and whilst he's still being regularly selected, he's doing very little to back up that faith.
Indeed, with a lack of composure, technical quality, commitment and general ability, the Swiss midfielder has left a lot to be desired as of late.
It makes it all the more baffling that he's being regularly selected when you consider all the quality available around him. From Aaron Ramsey to Mateo Guendouzi to Lucas Torreira, the latter of which has been brilliant whenever he's played and is arguably a direct team rival for Xhaka, it makes little sense for Unai Emery to persist.
Perhaps, then, it's time for him to finally make a decision. If Xhaka continues to underperform, which it looks like he will, it's time for him to find his seat on the bench.
Arsenal fans – thoughts?
Let us know below!