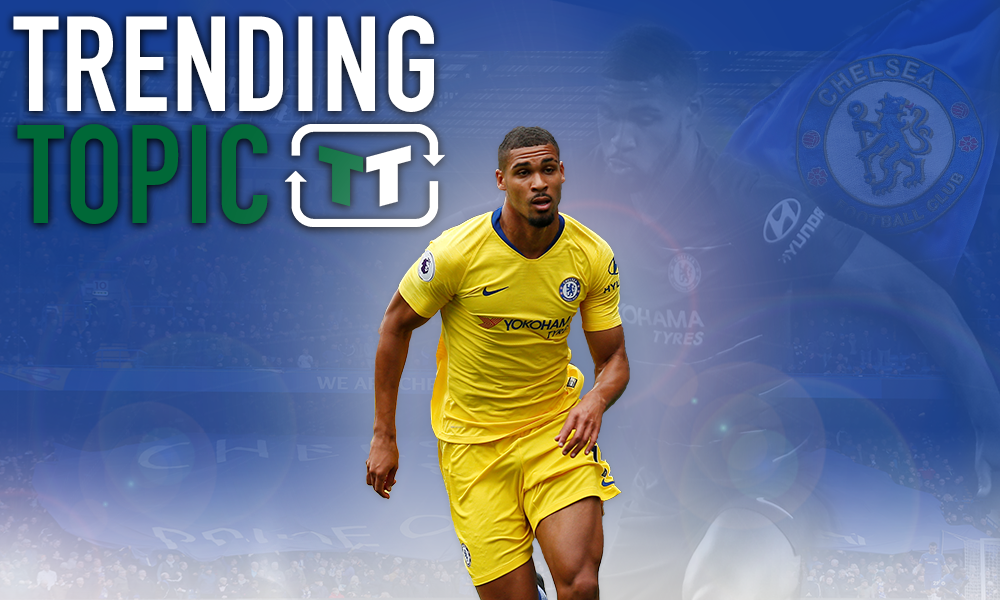 Chelsea's signing of Mateo Kovacic was undeniably a bit of a coup, with Real Madrid likely only willing to let him go in order to ensure the transfer of Thibaut Courtois towards the end of the Premier League transfer window. 
Though the Croatian has been a bit-part player at Real Madrid in recent years, his talent is clear for all to see, and it's easy to see him being successful at Stamford Bridge.
Significantly, though, his time in London is expected to only last a year. He's only signed a one-year loan deal at Chelsea, and there is apparently no option for Chelsea to buy him included in said deal. Now, granted, if he does impress you would expect Chelsea to look to make the deal a permanent one, but that is something the Blues should not be considering right now.
Indeed, there is one simple reason why they must avoid a long-term deal for Kovacic – Ruben Loftus-Cheek.
A lack of youth progression has had a dark cloud over Stamford Bridge for many years, but Loftus-Cheek could be the ray of sunlight that breaks through.
After spending last season on loan with Crystal Palace, Loftus-Cheek looks more than ready to step up and turn out for a top European team, and a return to Chelsea made perfect sense over the summer. He was a regular for the Eagles last season, and he was undoubtedly – alongside Wilfried Zaha – one of the best players at Selhurst Park.
There aren't many players that are worth prioritising over Mateo Kovacic, but Loftus-Cheek certainly is. He is undoubtedly a player of equal, if not more value than Kovacic – especially for Chelsea. His homegrown status is important, but perhaps more crucial than that is Chelsea's need to promote from within. A lack of youth progression has had a dark cloud over Stamford Bridge for many years, but Loftus-Cheek could be the ray of sunlight that breaks through.
What's more, it comes down to financials for Chelsea. Kovacic is rated at £27 million by Transfer Markt, and you'd expect Los Blancos to be demanding far more than that to get a deal done. For Chelsea, then, any permanent deal would require a huge financial outlay – an outlay that is unnecessary, especially when Loftus-Cheek is considered. They, after all, share a position and a very bright future – yet Loftus-Cheek is two years younger than his Chelsea rival. Not to mention, there's a reason why Kovacic hasn't made it at Real Madrid yet, and whilst the presence of Luka Modric is important, his inconsistency is a problem, and that's something that Chelsea wouldn't be wise to invest so much money in.
All this considered, though, that doesn't make the arrival of Kovacic a mistake. Indeed, to the contrary. He's a top player, and he's just what Chelsea need through the middle. However, with a year of Chelsea football under his belt, and after a year of learning from some of Europe's best – Loftus-Cheek will be ready – whilst Kovacic could be in a position to return to Madrid.
Chelsea need an immediate impact this season, and that's one of the reasons why Maurizio Sarri was brought in. Antonio Conte wasn't delivering results, and so far, Sarri has done that. Bringing in Kovacic is another example of Chelsea looking to get immediate success, with the 24-year-old arguably one of the Blues' better players. However, with long-term planning in mind, Loftus-Cheek needs to be the focus, with Kovacic only serving as a short-term fix for a Chelsea team that is amidst a big rebuild.
Chelsea fans – thoughts?
Let us know below!