Jose Mourinho hasn't had a good season so far. A loss against Brighton last weekend, combined with various off the field issues, have left him in a tough position. Nonetheless, in the Premier League, games come thick and fast, and so Mourinho has no time to sit around and wait for things to improve.
Indeed, the Portuguese needs to act, and he needs to act fast. A tough game against Tottenham is on the horizon, and the Red Devils will need to do something special to beat the London outfit.
Fortunately, Jose Mourinho has more than a few weapons in his tank, and it might be time for him to return a trusty hand or two to the Man Utd first team.
One player that the manager has repeatedly turned to is Marouane Fellaini, and giving him his first start of the season may make sense.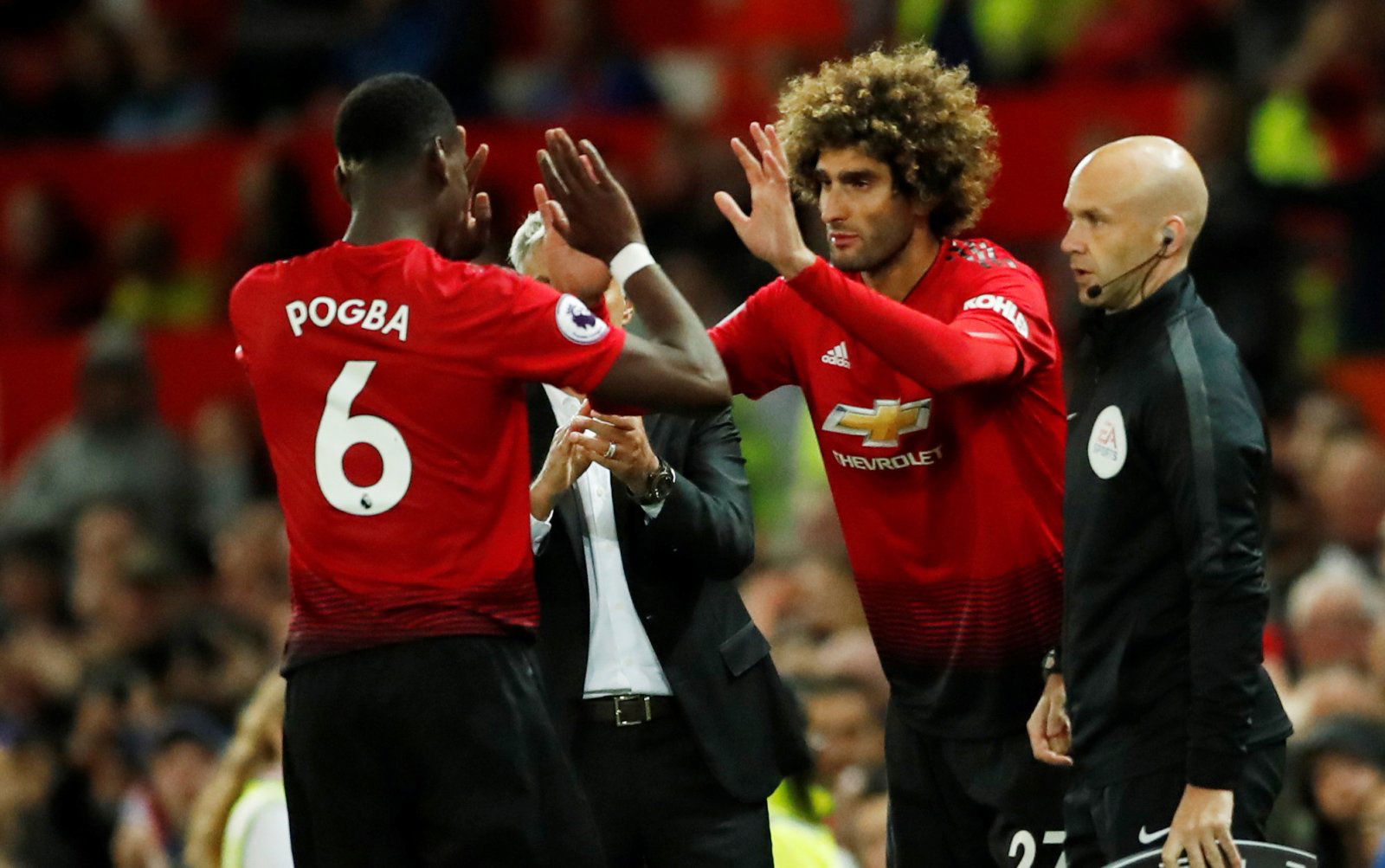 Now, the Belgian isn't a popular man at Man Utd, and it's easy to see why. He lacks the technical ability of many of his teammates, and he's often not the sort of player to dribble past 5 players and score a wondrous goal – but that doesn't mean he's useless.
Man Utd are struggling, and when things aren't going right for you, that technical brilliance and natural ability aren't what you need. Indeed, often you just need someone that can come through with a solid display and help force his team over the line.
Fellaini has a tendency to pop up with important goals and performances. He's a strong and physical presence, and that can often make him a nuisance for opposing players. Difficult to handle and contain, he is sometimes exactly the sort of player that a team needs to break down a tough barrier.
Jose Mourinho always has a group of reliable players that he can turn to, and Fellaini is definitely in that group. With the likes of Fred and Paul Pogba struggling, perhaps it's time to turn to Fellaini from the start for the first time this season.
Man Utd fans – thoughts?
Let us know below!