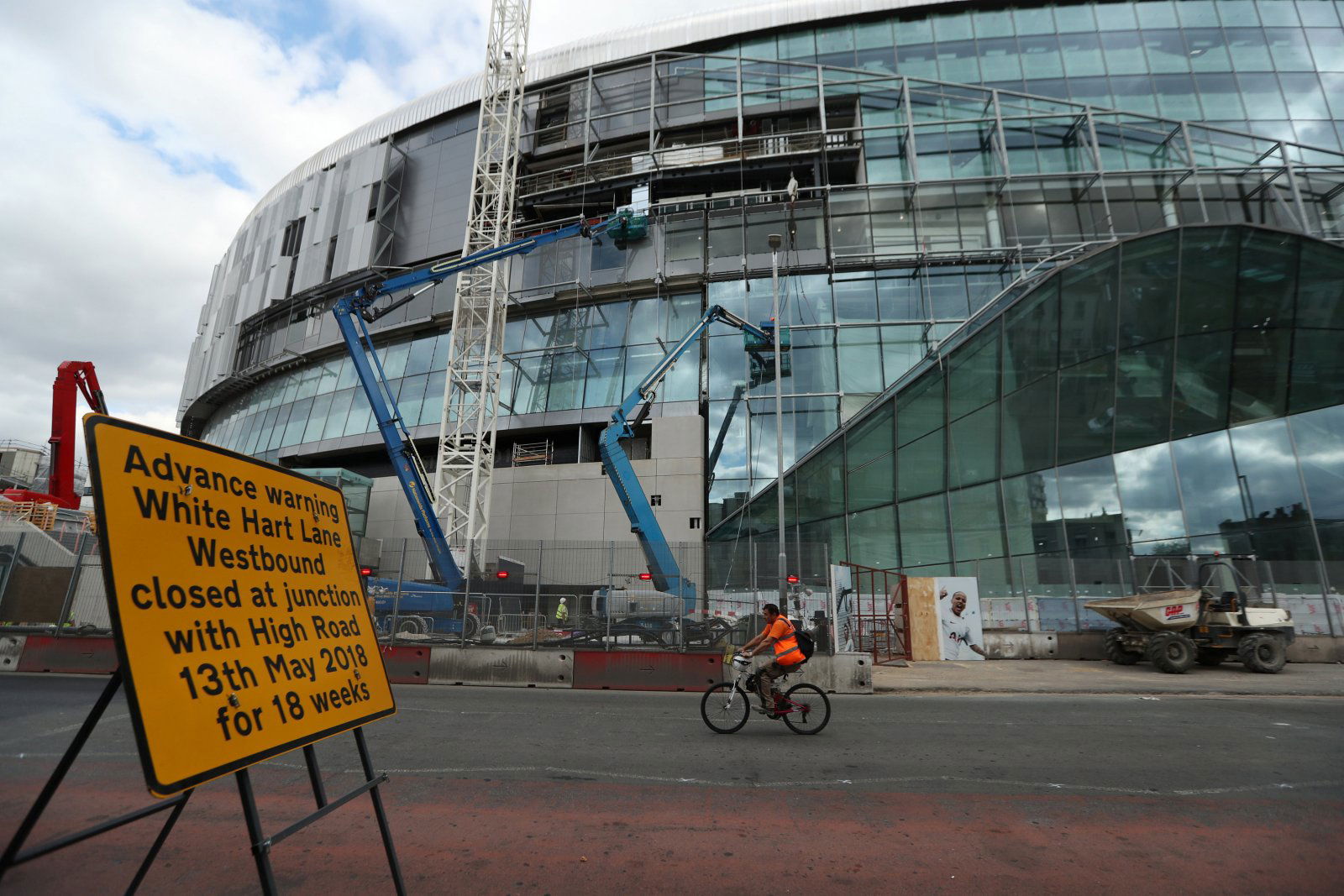 The passing of the 11pm deadline on Thursday confirmed that Tottenham Hotspur have failed to sign a single player for the second transfer window running, leaving supporters caught somewhere on the spectrum between bewilderment and exasperation.
Another blank drawn in the transfer market. That's two successive windows without a signing and just one new name to report from three windows. In a game which is hampered by short-term thinking, knee-jerk decision making and tempestuous opinions, it's quite incredible that Pochettino has managed to steer the Tottenham ship in the desired direction in recent years, even if his failure to claim silverware continues to cloud his reputation.
Tottenham's failure to sign a single new player has understandably been ridiculed by some supporters. But those who have vehemently voiced their anguish in light of this aberration need to focus on the stadium move and the strain that it is undoubtedly placing on their resources.
The financial situation needs to be placed into context: when Arsenal moved into the Emirates Stadium in 2006 their net spend for the two years which preceded it stood at £27.12 million and Tottenham's is due to stand at £4.72 million. Not much to separate the two north London giants, right?
In modern day terms the difference stands at about one decent Premier League standard player, which is hardly huge in two years of transfer activity. But the main difference to consider is the cost of the respective stadiums: the Emirates Stadium cost a reported £390 million to build, which equated to £534.8 million when adjusted for inflation in 2015 (as per Daily Mirror); the New White Hart Lane is expected to cost roughly £1 billion (as per Goal).
It doesn't take a financial expert to appreciate that £1 billion is a fair few hefty briefcases stuffed with cash, even in the near-incomprehensible world of top level sport.
The absence of an official confirmation concerning the financial impact of Tottenham's new stadium and it's correlation with a lack of transfer activity notwithstanding, these black and white figures tell a story of their own which needs no further explanation from a club official or insider.
Tottenham have simply been hamstrung by their move into a state-of-the-art arena which promises to be one of the world's best: a modern piece of footballing architecture like no other.
In the two years which followed Arsenal's stadium move, the club made a profit of £21.76 million in the market, with Thierry Henry's sale to Barcelona effectively ensuring profit in a £21.6 million deal.
That news will not arrive as any great comfort for Spurs supporters, but the growing pressure which is mounting on Levy's shoulders will certainly force him to act in the summer once the stadium move has been completed.
But, either way, there is no question that sections of the Spurs faithful are in need of a reality check, and a quick glance at Arsenal's transfer history while they were undergoing a stadium move of their own can go some way to explaining the predicament Pochettino and Levy currently find themselves in.
You can't have it all, can you? The silver lining for Spurs is that, when the move into the new stadium has, at long last, been completed, the absence of signings in the past two windows will pale into insignificance.
Tottenham fans – thoughts on another window without a transfer? Let us know below!