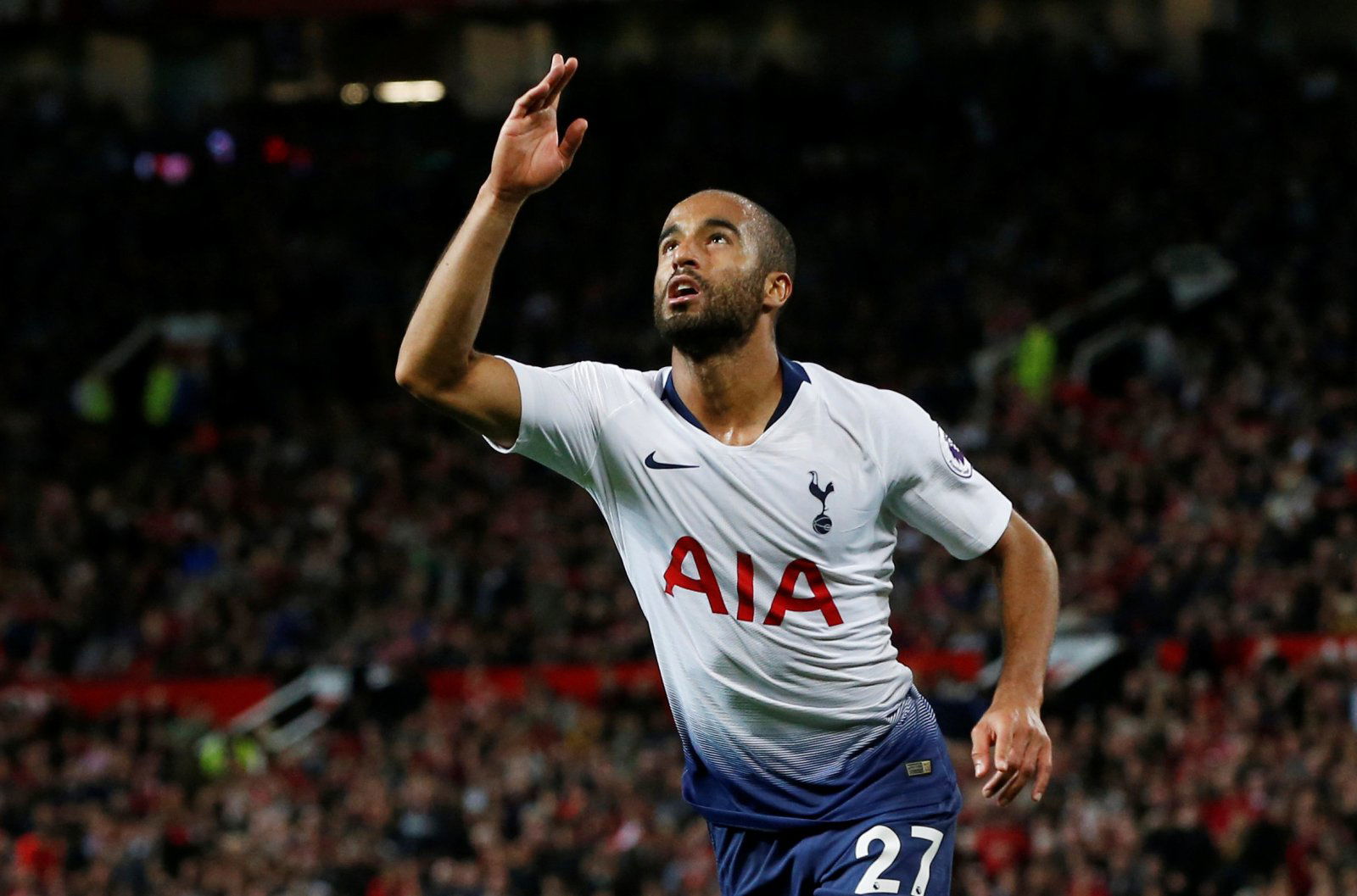 Eyebrows were raised when Tottenham signed Lucas Moura last season. After a generally quiet Januar window, Tottenham reportedly splashed over £25 million to bring him to a club, and it was a surprise for a number of reasons.
Firstly, and perhaps more directly, the Lilywhites, on the surface, didn't have a real need for a new winger. Erik Lamela has had his share of injury issues, but he was on the comeback at that point, whilst the likes of Dele Alli, Son Heung-min and Christian Eriksen, in addition to the swathes of youth talent at the club, are also available to Mauricio Pochettino.
It was also a unique deal in the sense that Spurs have been increasingly unwilling to spend big money on players as of late. Preferring to sign youngsters and build them up, like Dele Alli, Daniel Levy's men have had a lot of success in that regard over the years. Moura was a proven talent at 25-years-old at that point, and that was reflected by his sizeable transfer fee. He was also not playing at PSG, and though that gave Spurs the opportunity to sign him, it also meant that he wasn't good enough to play for a European powerhouse like Spurs were and still are trying to become.
When he did sign, then, expectations were sky-high. Despite his struggles at PSG, he had enjoyed moments of brilliance, and his characteristic samba flair was easily visible by a quick google search. However, between last January and the end of the season, the Brazilian failed to make the desired impact. He started just 2 Premier League games, and in total he bagged zero goals and just one assist. It wouldn't be hyperbolic to say that, after a few months in London, the Brazilian was beginning to look like a bit of a flop.
However, it was also evident that Mauricio Pochettino was holding him back. To be fair to him, he didn't really have much of a chance to make an impact, and so truthfully, it wasn't really a surprise that he looked poor. Now, fast forward a few months, it's easy to see why Pochettino was being so patient.
With half a year in the Premier League under his belt, and an entire pre-season from which to build, Moura is looking like a different player. He's no longer the invisible, ineffective and disappointing figure that turned out a total of six times for Spurs last season. In his place is a confident, tricky and supremely talented attacker that, on initial impressions, could prove to be the new star of Tottenham's midfield and attack.
Whilst six appearances last season delivered zero goals, he's already bagged 3 goals from as many games this year. It hasn't just been his stats, though. The energy, the excitement and the quality that Moura has offered from minute one through to the end of his time on the pitch has outshone many of Tottenham's more accomplished players – with individuals like Dele Alli only able to stand in the shadow of their Brazilian teammate.
Undoubtedly, his best performance of the season so far came on Monday against Man Utd. Tottenham's record at Old Trafford over the years has been far from great, with a flurry of poor performances over the years making the fixture one to forget for fans. However, they won't forget their game on Monday quickly. They bagged a fantastic 3-0 win, and Moura was at the heart of everything.
He was the best player on the pitch, without a doubt, and he was the man that bagged two of Tottenham's three goals. Both were fantastic strikes, and putting them past a goalkeeper of David De Gea's quality is no easy feat. He wasn't overly involved in the game, with just 35 touches, but he made every touch count, and retrospectively, everything in the clash that was good for Tottenham went through him going forward. His relentless energy and ruthlessness made him a constant threat going forward, whilst he also contributed at the back.
It's been less of a cannonball into the deep end of his time at Tottneham –  and more of a slight push.
Certainly, much of the credit has to go to Lucas Moura for stepping up to the plate. It would have been easy for him to settle into a role as a backup for Spurs, much like he did at PSG. However, he hasn't done that. Given an opportunity by the absence of Son Heung-min, he's grabbed it with both hands – and it has paid off.
However, Mauricio Pochettino also must take a bulk praise for his rise, too. In the past, many of the major signings that he's made have fallen by the wayside. Moussa Sissoko is a good example, with the Frenchman thrust into the first team quickly and unable to adjust thereafter, and he's still struggling to this day. There are plenty of other players just like that, too, including Vincent Janssen and Roberto Soldado. Clearly, Pochettino has had a pretty sizeable issue getting players to adjust to life at Spurs – and so he's changed his tactic.
He's taken his time with Moura, allowing him to embed into the squad whilst giving him the occasional spell in the first team. Now, after over six months, he's unleashed him in a big way – but contrastingly, it's been less of a cannonball into the deep end of his time at Tottenham –  and more of a slight push.
Moura doesn't look like he's going to go the way of many of the players before him, and for that, Pochettino deserves credit. A few months ago, Moura's looked set to sit on a similar pile to Janssen, Soldado and Sissoko. However, now he's looking much more likely to align with Davinson Sanchez and Dele Alli's side – and that's exactly what Tottenham needed. They may not have signed any new players – but they've undoubtedly got a new offensive star.
Tottenham fans – thoughts?
Let us know below!