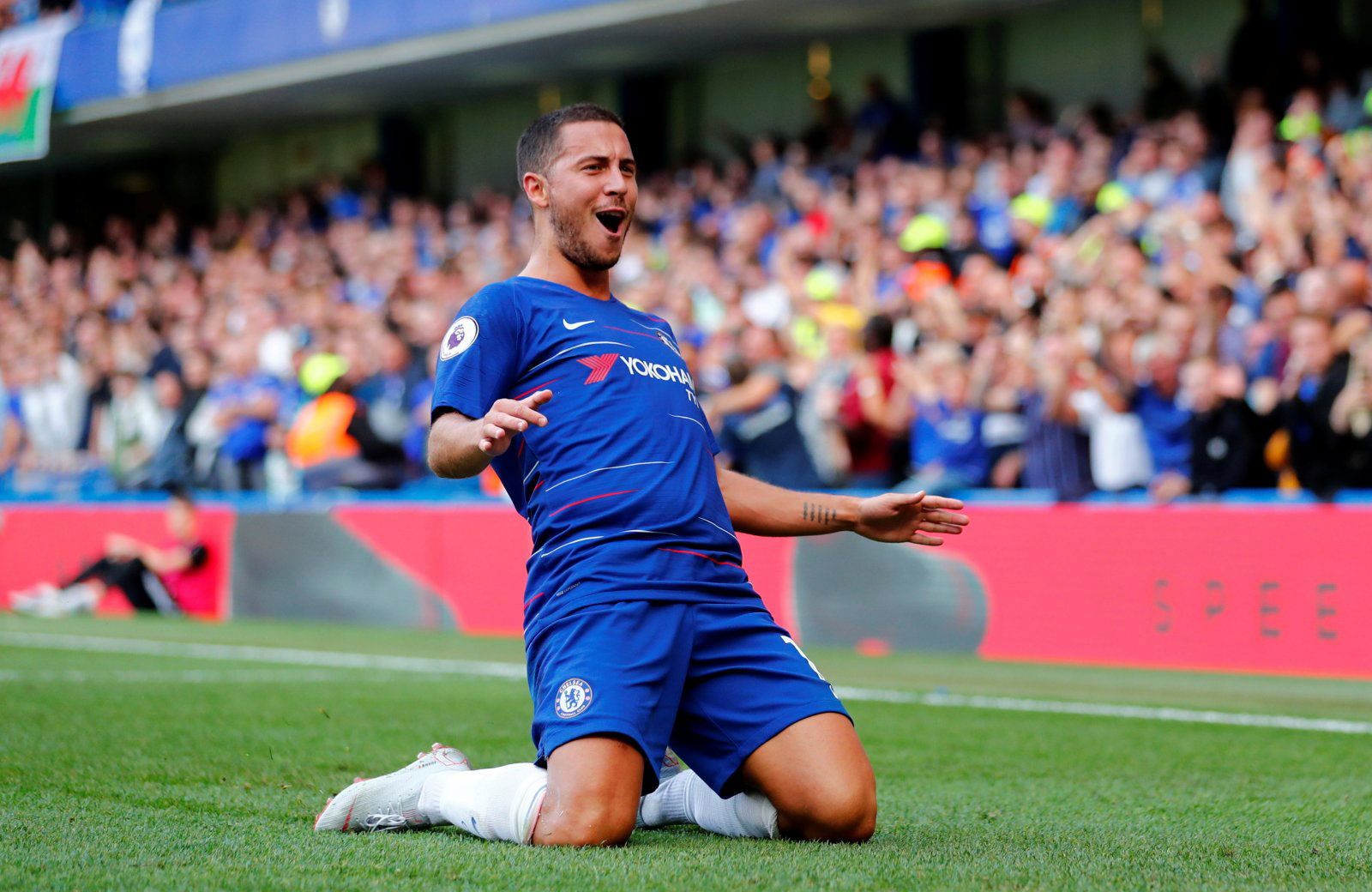 Chelsea got back to winning ways in emphatic fashion this weekend as they saw off Huddersfield with ease to run away 5-0 winners.
The Blues were in fine form, as new signing Gonzalo Higuain got himself on the scoresheet with two goals, while Eden Hazard got back to his best with a couple of efforts.
It was the performance of the Belgian midfielder which caught the eye thought in particular, and it once again showed just how much the Chelsea man means to the Blues, and what a worry it will be if he does indeed make a move to Real Madrid in the summer as has been mentioned.
Hazard is simply the man who makes everything tick for Mauro Sarri's men, and if he is sold on to Madrid, then Chelsea have quite the hole to fill in the attacking third of the field.
The Belgian has developed in his time in England into one of the finest attacking midfielders on the planet, and talent like he possesses does not come along too often.
Madrid are of course a massive lure, but Chelsea have to be doing all they can to convince Hazard he has a future with Chelsea, and to do so, they might just need to splash some cash in the summer months.
Regardless of if he goes or stays though, Hazard will go down as a Chelsea legend, and his performance this weekend was a further reminder of the talent we get to see on offer from the Belgian on a weekly basis over here in the Premier League.
Blues fans, what do you think? How good was Hazard? Let us know in the comments!