Opinion: West Ham star should jump while the iron is hot amid United and City links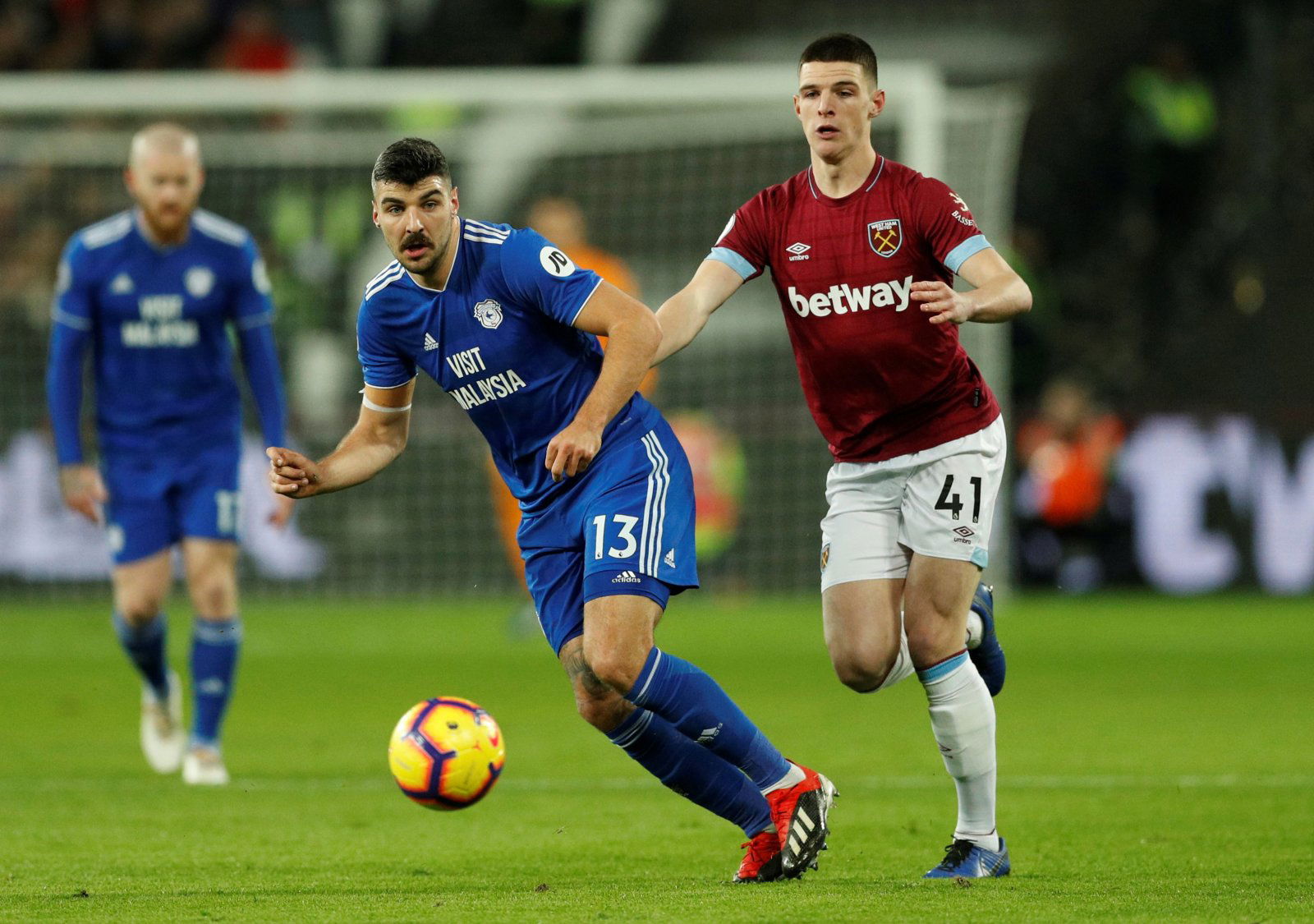 West Ham endured another poor afteroon this weekend as they were seen off by Everton at the London Stadium.
The Hammers have been inconsistent for much of the season this time around, often putting in fine performances only to follow up with lacklustre showings.
However, this season has seen the emergence of the one of the brightest young talents in the game, with Declan Rice coming into the team and cementing his place in the Hammers squad, while also gaining international recognition.
Rice has been brilliant it has to be said, and has today spoken of the links with the likes of Manchester City and United, in a report by the Manchester Evening News.
Of course, Rice has played down talk of a move and is concentrating on matters at the Hammers, but we here in the Tavern feel like he needs to moving, and moving ASAP if the chance to join one of the North West giants is available.
Man United especially are in a period of re-emergence, and he could play an important part in the middle, especially with Paul Pogba's future in the balance once more.
However, with Fernandinho at Man City entering his later years, then Rice could well opt to move to the Etihad and fill the Brazilians boots in the long term under Pep Guardiola.
One thing is for sure with Rice though, and that is that the sky is the limit for his talent. There will already be an air of inevitability about his future from those in the know at West Ham, the question now really lies with the player, and Rice will not be short of options.