Petr Cech has consistently been one of Europe's best goalkeepers for over a decade, and when Arsenal landed him, he fit the bill perfectly. Having been one of Chelsea's main men for years, Cech chose to move on, and he impressed.
However, last season he began to slip up, and mistakes have cost Arsenal on a number of occasions over the years. Naturally, then, he needs to be replaced sooner, rather than later – as he's costing the Gunners points at present. That's why Bernd Leno was brought in.
At the moment, Unai Emery has often persisted with Cech, but Leno is clearly viewed as his successor, and if recent form is anything to go by, it's only a matter of time until Cech slips up again.
At that point, then, it will be Leno's opportunity to impress.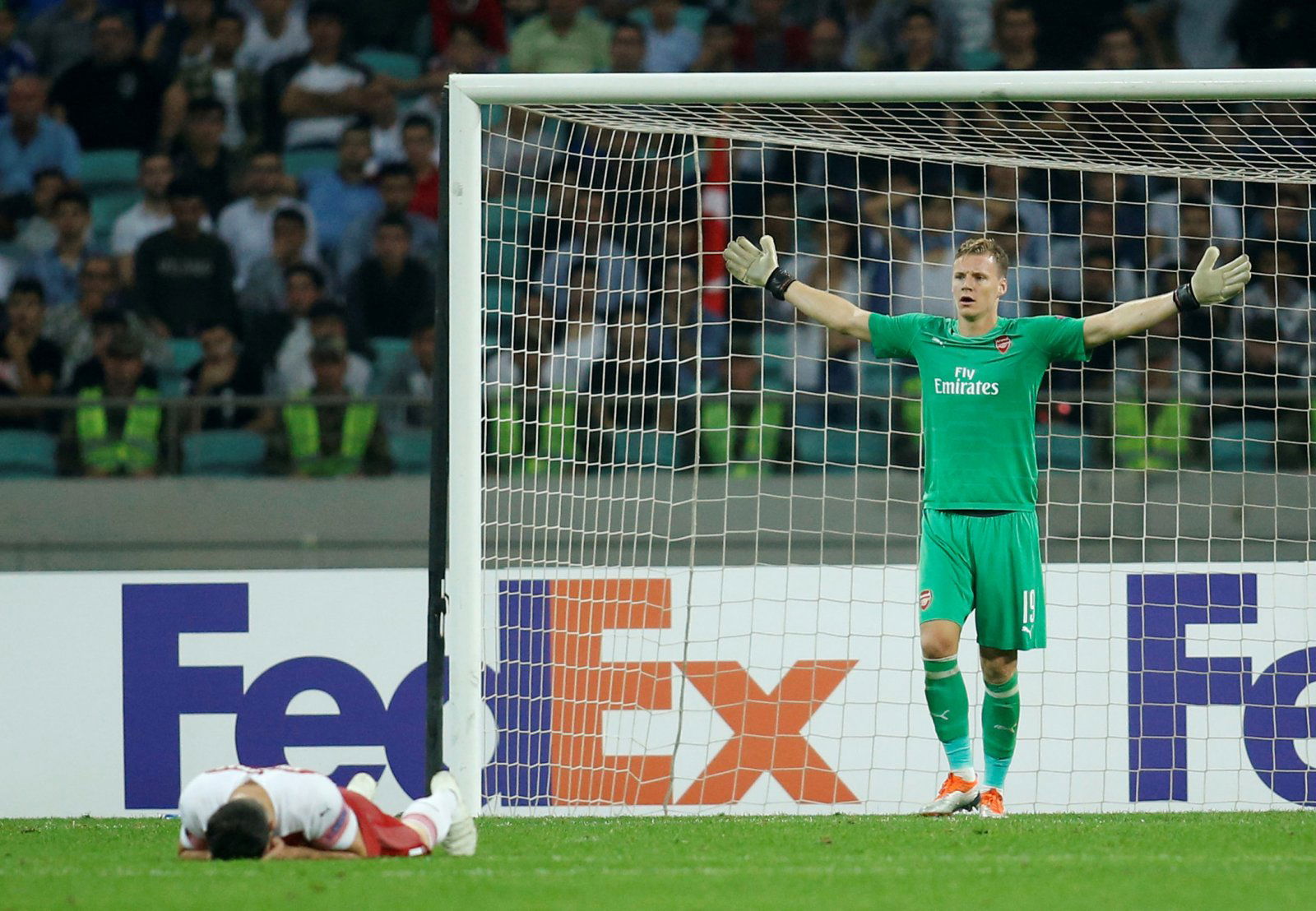 Mistakes were frequent between the sticks at the Emirates last season, and that was seriously problematic for Arsenal. The old adage when Cech moved to the Emirates was that he'd save Arsenal 10-15 points per season. The ironic thing now is that Leno has been brought to do just that over Cech – and once he's settled and Emery gives him a chance, he may do just that.
He's already bagged a few clean sheets in an Arsenal shirt, and that's a testament to the start he's made. He'll only get better with time, too, and he looks like a consistent goalkeeper – exactly what Arsenal need.
When he was in the Bundesliga, Leno impressed with his shot-stopping and the control that he had in the box, and though Leverkusen weren't always successful, the German was rarely at fault, and there is no denying that he's been impressing amongst Europe's best goalkeepers in recent years.
Once the transition from Cech to Leno is complete, you'd expect Leno to save the Gunners more than a few points in comparison to his rival.