Since he returned to England, Kevin De Bruyne has been Man City's main man. The Citizens can cope without him, as they've proven this season, but in order for them to truly compete at the highest level, de Bruyne is a big part of Pep Guardiola's plans.
The way he's able to create magic with the ball at his feet, namely through his passing and dribbling, makes him one of Europe's brightest talents, and Man City are undoubtedly lucky to have him.
However, his range of passing is irrelevant, to a point, if Man City didn't have someone to put the ball in the back of the net thereafter. Fortunately, they most certainly do in Sergio Aguero, and the Argentine will undoubtedly be their most important player beyond his Belgian partner.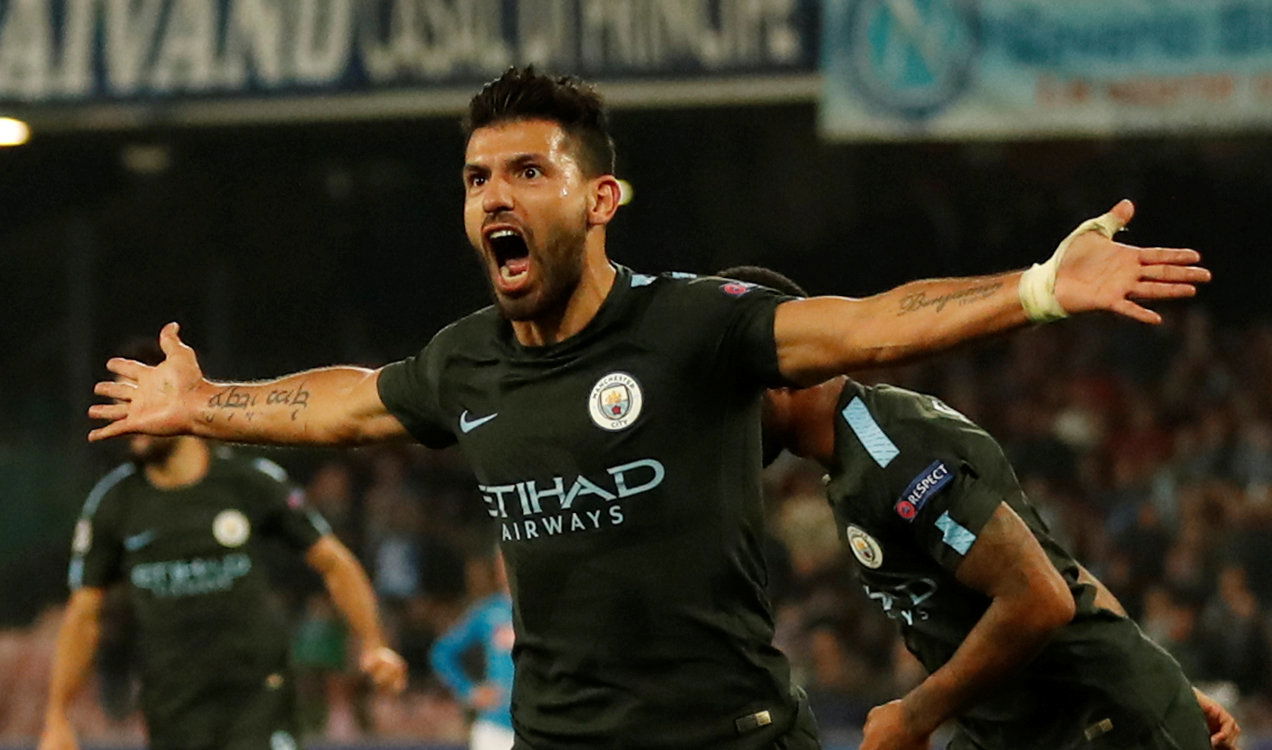 Aguero has regularly been a 20 goals-plus per season man since he moved to Manchester, yet he, somehow, goes under the radar when discussing the Premier League's best players.
Certainly, though, he should be in that discussion, because he's proven time and time again that he's one of Man City's best players. Naturally, his goalscoring is his most useful trait and the one that wins Man City the most points, but beyond that, it's his energy and hard work that has given him such a connection with the Etihad faithful.
He's the perfect fit under Pep Guardiola, who though hesitant at the beginning of his regime, has allowed Aguero to flourish under his managership.
He's already scored 5 goals in the league so far this season, and you'd expect many more to come his way over the next few weeks. He'll continue to earn Man City points, and when De Bruyne is on the field, he'll get even better.
Man City fans – thoughts?
Let us know below!