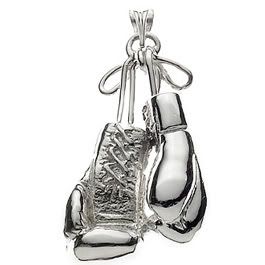 Here at the Tavern we don't mind a punch up. Being a virtual bar, a pint of Internet claret and the odd tooth flying is small bananas. We don't endorse violence in real life, but our existence here …simply isn't real so we applaud Kung Fu kicks and fisticuffcations that make us stop, stare and even chuckle at.
Enjoy this gallery of GBHers!
Kieron Dyer vs Lee Bowyer
A good old scrap between two team-mates was quickly broken up by opposing players when a seething disharmony reached a crisis point in a Newcastle squad. After being reduced to nine men, Newcastle would go on to lose 3-0 to Aston Villa in their own backyard. Afterwards, manager Graeme Souness held a press conference to account for his charges' behaviour.
Graeme Le Saux vs David Batty
Newly crowned champions Blackburn Rovers made a rotten start to the 1995/96 season, and gave an even worse account of themselves in a relatively easy Champions League group containing opponents such as Legia Warsaw and Rosenborg. During a disastrous trip to Moscow (against Spartak) both players collided after going for  the same ball, and when Batty confronted Le Saux, his words were answered with a choice blow to the jaw – which on Le Saux's reflection probably hurt him more than Batty.
Barcelona vs. Athletico Madrid
This is like something out of Street Fighter, with flying kicks aplenty and lots of comic value. Mass brawls are what we all love…
Argentina vs. Uruguay
Who said beach soccer was more relaxed? After Uruguay took a controversial lead, an all out riot was sparked, with the use of batons eventually necessary as the golden sand threatened to turn red in this South American derby.
Dzintars Zirnis vs. Mihails Zemlinskis
Latvia and Uzbekistan might not have the highest of hopes for international glory, but their passion for the game boiled over in another spicy mass brawl.

Chelsea vs Arsenal 2007 League Cup final
This all started with Kolo Toure attempting to end Jon Obi Mikel's playing career, a challenge which sparked aggression and got team-mates involved in a big way. Adebayor was guilty of violent conduct after lashing out when it turned nasty, and the Togolese striker was then sent off along with Mikel and Toure. Even Arsene Wenger and Jose Mourinho both got on the pitch in an attempt to calm things down – now that WOULD have been tasty…
Arema vs. Persiwa
Even the modest Indonesian league matches can erupt into major wars – is that goalmouth on fire? Surely not….
Ref vs. 20 Players
This wasn't so much a fight rather than a flee for sanctuary. The referee did what most Premier League refs dream about and dished out his own brand of justice to a mouthpiece. Cue the entire team, reserves, coaching staff and god knows who else smelling blood… referee's blood.
Boro vs Everton
Two teams jostling for European spots took out their aggression on each other in January 2005. After Duncan Ferguson made a typically robust challenge on goalkeeper Mark Schwarzer, a fair amount of umbrage was created, leading to a 22-man brawl inside the goalmouth.
Hartson vs Berkovic
For a pure, unabashed don't-give-a-s*** attitude, look no further than Wales legend John Hartson. Eyal Berkovic thought he'd try and have a go after disagreeing with Hartson – but paid the price for his insolence and was shown just how a shot should be taken…
Like what the TT have on offer? Sign up for more notifications!