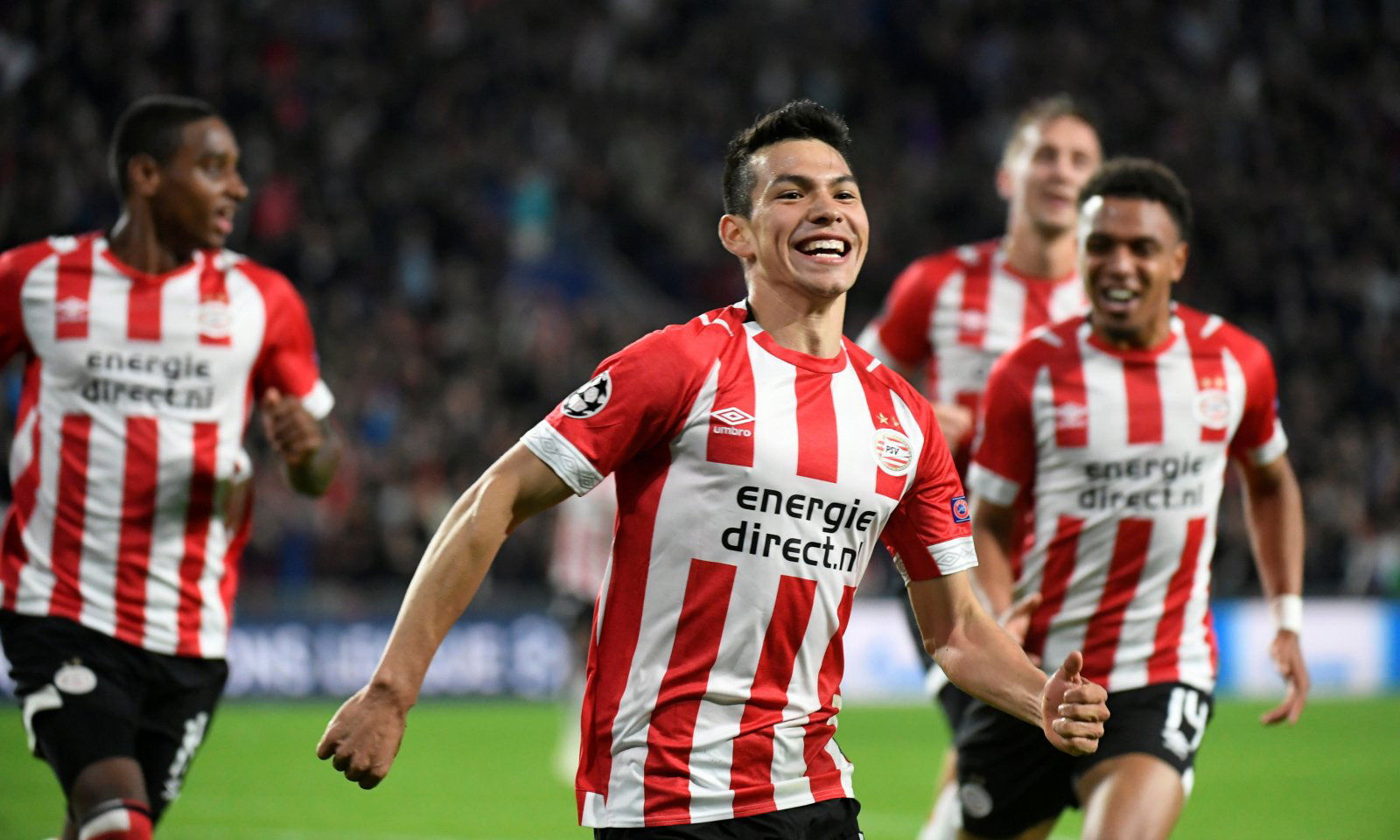 Arsenal are right in the mix challenging for the top four under new manager Unai Emery, who continues to impress in his first season over in English football.
The Gunners have put in some excellent performances at times, although once again inconsistencies have robbed them of a real chance of making a run at the top positions in the Premier League.
However, things are looking up in the long-term, and Emery will be confident of being a success with the Gunners as he continues to adjust to life on these shores.
With January very much a write off though in terms of new additions for the club, we here in the Tavern think the club need to start planning for the summer, and one man we feel would be a superb signing is PSV winger Hirving Lozano.
The Mexican winger, has been in quite superb form over in Holland this term, smashing in 15 goals and adding nine assists across all competitions, and his stock is definitely on the rise.
Lozano, who predominantly operates down the left, would be a superb addition for Arsenal, who often face a dilemma down that side of the field, with Aubameyang asked to fill the role or the under used Alex Iwobi sometimes slotting into the inside forward position.
The speedy PSV man would bring direct pace to the Gunners line up, something the team have lacked really since the days of Marc Overmars.
He's bound to be a wanted man come the summer if he continues to perform as is, and Arsenal need to have their wits about them to ensure they sign the 23-year-old ahead of the competition.
Arsenal fans, what do you think? Good signing? Let us know in the comments!