Patience: These 2 players prove that Loftus-Cheek can make it into the Chelsea first team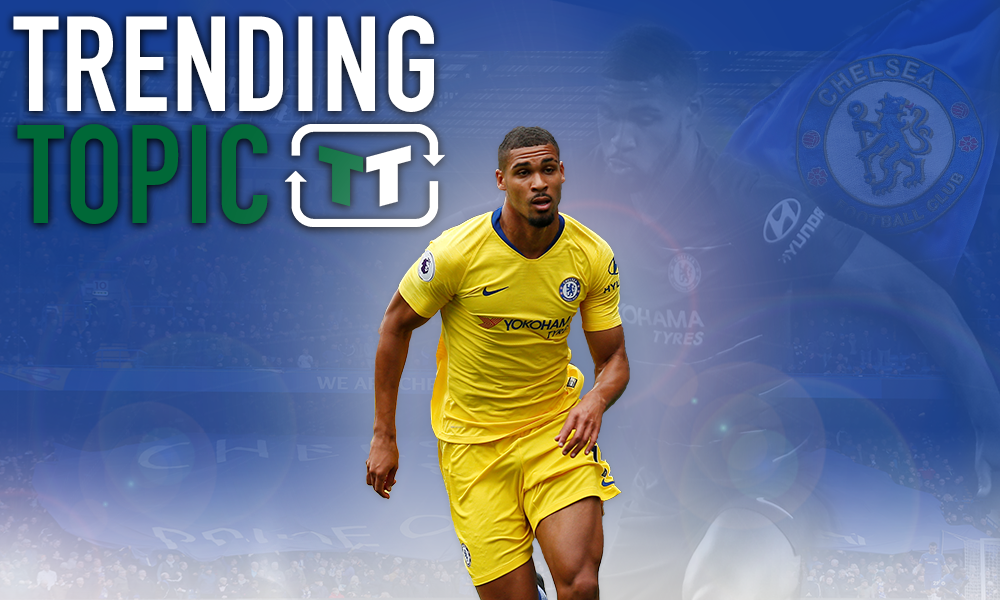 Ruben Loftus-Cheek is facing a battle to get into the Chelsea first team this season. After impressing on loan at Crystal Palace last season, the Englishman has a few players ahead of him in the ranks at Stamford Bridge.
With Ross Barkley a regular starter, and Mateo Kovacic impressing against Arsenal, it's not going to be easy for the Englishman.
Unsurprisingly, then, according to the Sun, Loftus-Cheek is set for showdown talks over his future over the coming week. He clearly wants more game time, and perhaps he's open to leaving the club in search of it.
However, maybe he should think twice before doing that. Whilst it's never easy to break into a top team as a young player, despite the scrutiny that Chelsea often face, some players have managed to make the leap into the first team.
For Loftus-Cheek, then, he needs to look at them and seek inspiration, because it is possible – proving that he takes his chance – that a breakthrough can happen – as these TWO players highlight…
Ryan Bertrand
Whilst Ryan Bertrand didn't remain at Chelsea for the majority of his career, the Englishman is still very much a success story for the club, and he's undoubtedly one that Loftus-Cheek must consider.
Despite going out on almost 10 different loan spells, Bertrand made nearly 30 league appearances for Chelsea, which is nothing to be sniffed at.
Not to mention, he also featured on their most important night in the Champions League against Bayern Munich.
He was unfortunate in that for much of his time in London, he was the understudy to Europe's best left-back in Ashley Cole.
In the case of Bertrand, he was simply just desperate to get game time, and thus he moved to Southampton in 2015.
In reality, though, if he had remained for just another year, he likely would have been a regular at Stamford Bridge long-term. You can't say it hasn't worked out for him, as he's doing well at Southampton, but still, it could have worked at Chelsea.
Nonetheless, he is proof that young players can get a chance, and for Loftus-Cheek, there's no one quite like Ashley Cole in his role in the midfield.
Andreas Christensen
For a more immediate example, Loftus-Cheek should look no further than Andreas Christensen.
After two successful years in Germany, Christensen moved back to Chelsea last year – and he was a real success. He made 27 league appearances under Antonio Conte, and he impressed throughout.
He had to wait for his chance, as he didn't start immediately, but when he got his chance, he took it with both hands. He had just as much competition as Loftus-Cheek, with the likes of David Luiz and Gary Cahill able to play in the heart of a five-man defence.
Loftus-Cheek has already got a few minutes this season, and so he's one step ahead of the Dane thus far.
If he takes his chances like Christensen did, it's only a matter of time before he's given a regular starting berth.