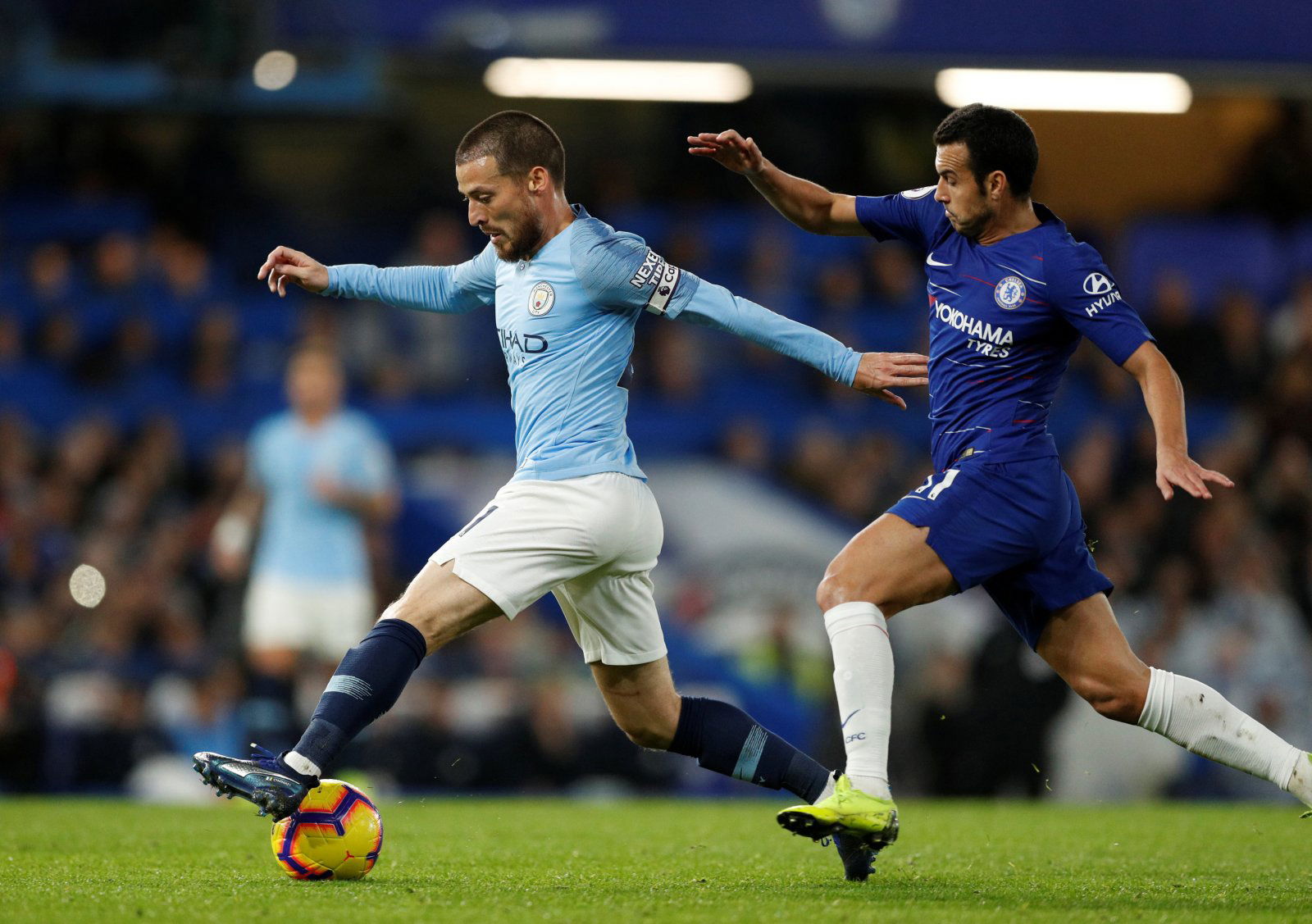 Upon Pep Guardiola's arrival in England, he was faced with a number of pressing concerns. He inherited an ageing squad that had become littered with deadwood, and whilst they had achieved remarkable success in the previous years, he was expected to take them further.
All the while, the Spaniard had to insert his ideology at the club, a task that involved making changes from the top down, all whilst maintaining a level of success that most teams could only dream of.
It wasn't an easy remit, but Guardiola certainly went above and beyond. The Spaniard, now in his 3rd season in England, is excelling as manager of City, and with every passing week, he's looking more and more like the manager that made his name at Barcelona.
However, now he's facing another sizeable task as he looks to take Man City to the next level. There are a few players within his squad that, over the next year or two, will be looking to wind down their respective careers, and most pressingly, two examples happen to be some of Guardiola's most utilised players. Fernandinho and David Silva, both 33, can't maintain a regular starting berth forever, and it's time for Pep to start thinking about succession plans.
In the case of Fernandinho, who City will turn to replace their enigmatic lynchpin is anyone's guess, but the David Silva conundrum could prove to be solved much more easily – by one of Man City's own.
We are, of course, talking about Phil Foden, who with each passing game, is looking more and more like the natural Silva successor that City crave.
Foden, of course, is a young and dynamic central attacking midfielder with creativity on the mind, whilst he's also got an eye for a goal all his own. The pair, however, share far more than just the same position.
Naturally, Foden possesses the raw passing ability and vision that has allowed Silva to make his name famous. He's able to make an impact everywhere on the pitch, but he's perhaps at his best when he picks it up from deep, drives forward and unleashes a killer ball for either Gabriel Jesus or Sergio Aguero to latch on to.
From a distance, you'd be given a pass for mistaking that both Foden and Silva are the same player. They both share the same frame, and though that means they fall short aerially, their low centre of gravity – combined with their fantastic technical ability – means that it's almost impossible to dispossess them when they're on the ball.
His stats (via Who Scored), though limited in their sample size, tell you all you need to know. In the Premier League, he's got a passing accuracy return of over 90%. He's averaging more than 1 key pass per game, whilst he's bagged a stellar return of 5 goals in 6 cup starts this season.
The young Englishman's talent was perhaps given it's best showcase over the weekend against Newport County. He bagged two goals – earmarking his greatest first-team return yet – but that only tells part of the story. It was the very nature of his display that has rightfully drawn comparisons to Silva. He controlled the midfield and led from the front; and as all creative midfielders do, he took the game by the scruff of its neck.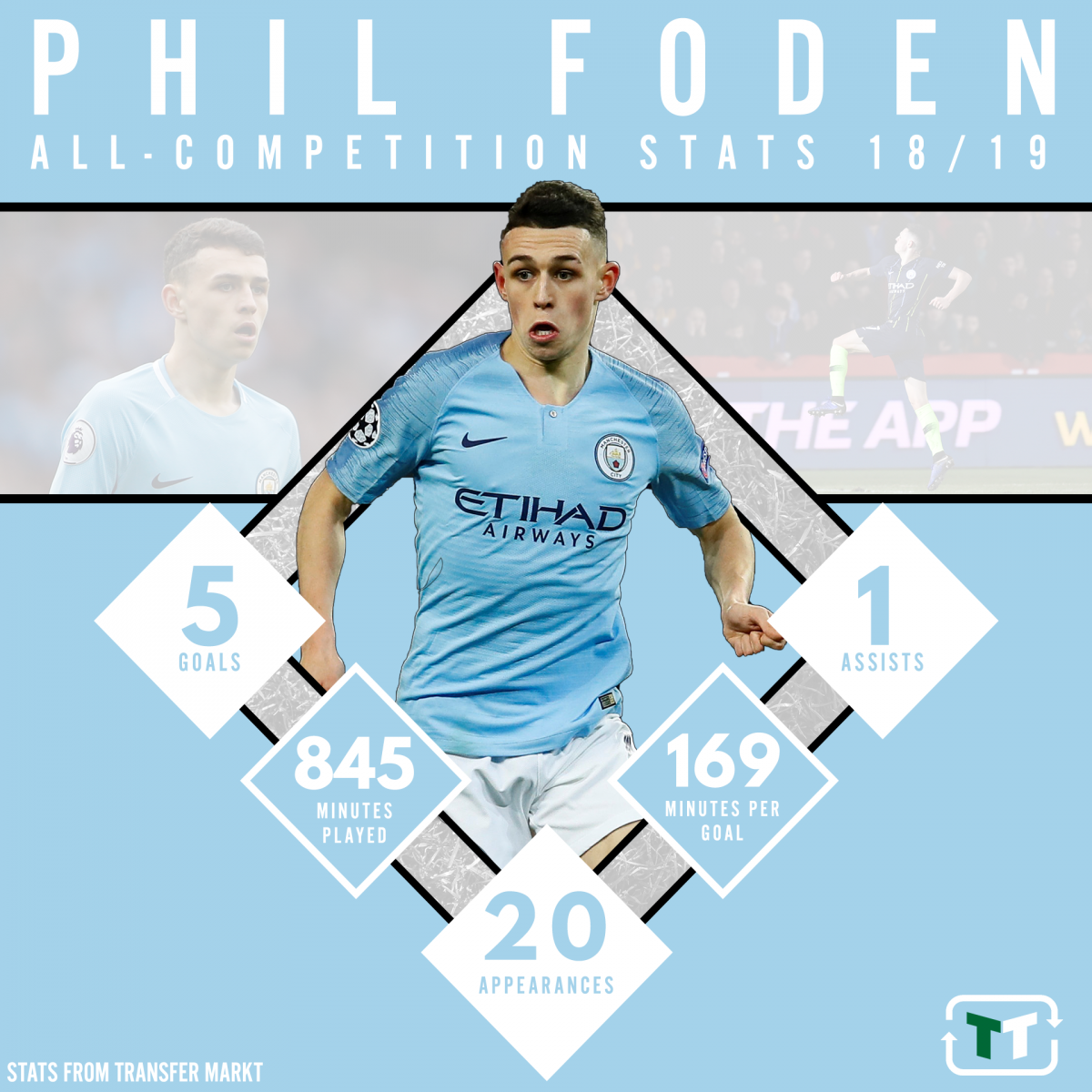 Foden, of course, isn't there yet. He needs to continue to improve his physicality, whilst naturally, his maturity and awareness will only grow in time. However, at 18-years-old, he's certainly got the time that he needs to develop, and when one career ends, another begins. City would struggle to find someone more suited to Pep Guardiola's style of play than Foden, and whilst the eventual departure of Silva will be a crushing blow – Foden will be there to pick up the pieces.
Thoughts?