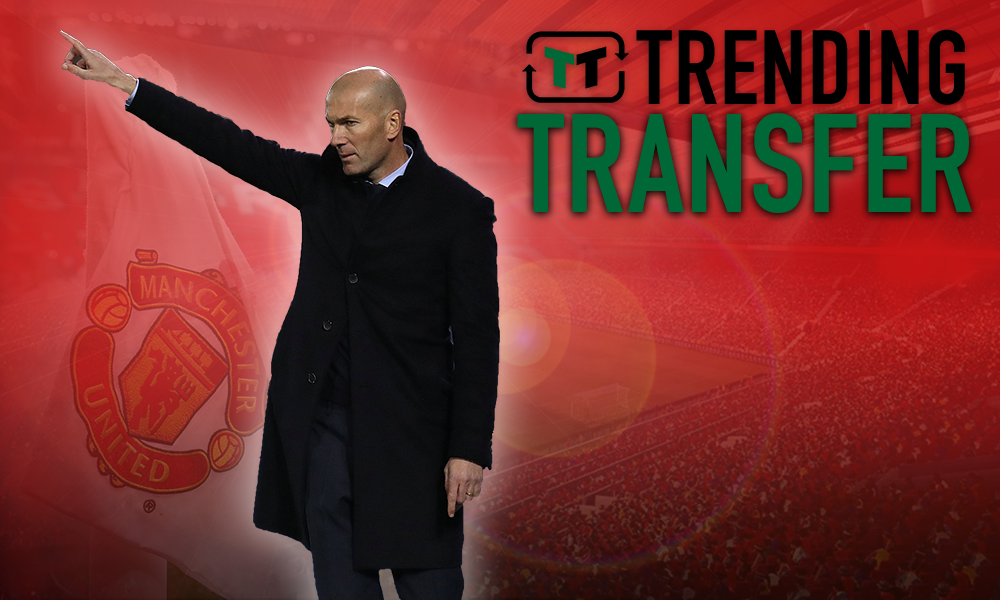 Jose Mourinho was expected to move to Old Trafford and make a huge impact. He's been one of Europe's best managers for more than a decade, and so a move to one of Europe's biggest clubs seemed like a natural step.
However, it hasn't quite gone to plan so far, and after a poor summer, the Red Devils' next campaign could go either way. It's no real surprise, then, that the club are apparently considering alternatives to the Portuguese, with Zinedine Zidane apparently on their radar in the event that Mourinho leaves the club.
It would be a huge move for Zidane to end up at Old Trafford, but something that is also worth considering is what Man Utd's squad could look like under him. He's one of Europe's most revered men in football, and some of Europe's best would surely love to play for him.
That's certainly the case for Eden Hazard, who – in 2017 – revealed to RTL that playing under Zidane would be a dream.
Hazard is yet to sign a new deal at Chelsea, and so it wouldn't be a huge surprise to see him leave Chelsea at some point soon. if Zidane ends up in Manchester, and knowing Hazard's love for the Frenchman, could a move to Old Trafford be on the cards?
The Blues would do all they can could to avoid that, but it's a move that could have huge rewards for the Red Devils.
Hazard, playing under a manager like Zidane, would be very interesting to see. At Chelsea, the Belgian has been limited somewhat by their focus on the defensive side of the game, and given Zidane's offensive focus, he'd be a brilliant fit.
Able to play across the attack, the Belgian would offer brilliant pace and energy going forward, whilst his statistics – which haven't been bad over the last few years – would likely increase further with a renewed vigour being placed on the offensive side of the game.
The little Belgian has been the focal point of Chelsea's attack over the last few years, and he's won a number of titles and trophies in the process. He's the sort of player that is able to win a game on his own, and whilst Man Utd have a few players like that – notably Paul Pogba and Alexis Sanchez – neither has been able to produce that kind of magic on a regular basis.
Bringing Hazard in, then, especially under a manager like Zinedine Zidane, could finally give the Red Devils the Premier League title they crave.
Man Utd fans – thoughts?
Let us know below!
Like what the TT have on offer? Sign up for more notifications!