According to SportBILD (via ESPN), both Naby Keita and Sadio Mane have been discussing the prospect of Liverpool signing Germany forward Timo Werner.
"It's clear: Should he move, then I ask Timo to join us here at Liverpool", said Keita, whilst Mane has also added: "I'd advise him to join Liverpool."
Interestingly, German outlet Abendzeitung reported back in December that Liverpool do hold an interest in the German striker.
Clearly, Werner is a popular man in the Liverpool dressing room, and if he were to move, it's evident that it would go down well with the players. Whether the Reds are keen on him with regards to a summer move remains to be seen, but it's still an interesting prospect.
Evidently, both Mane and Keita are keen on the idea of bringing in a new forward like Werner, and whilst that's an exciting prospect for the Reds, it also highlights a huge missed opportunity for Daniel Sturridge. Of course, this is all merely speculation at present, as we don't know if Liverpool actually plan to move for Werner, but this is still a significant point of discussion with regards to Sturridge's place in the squad.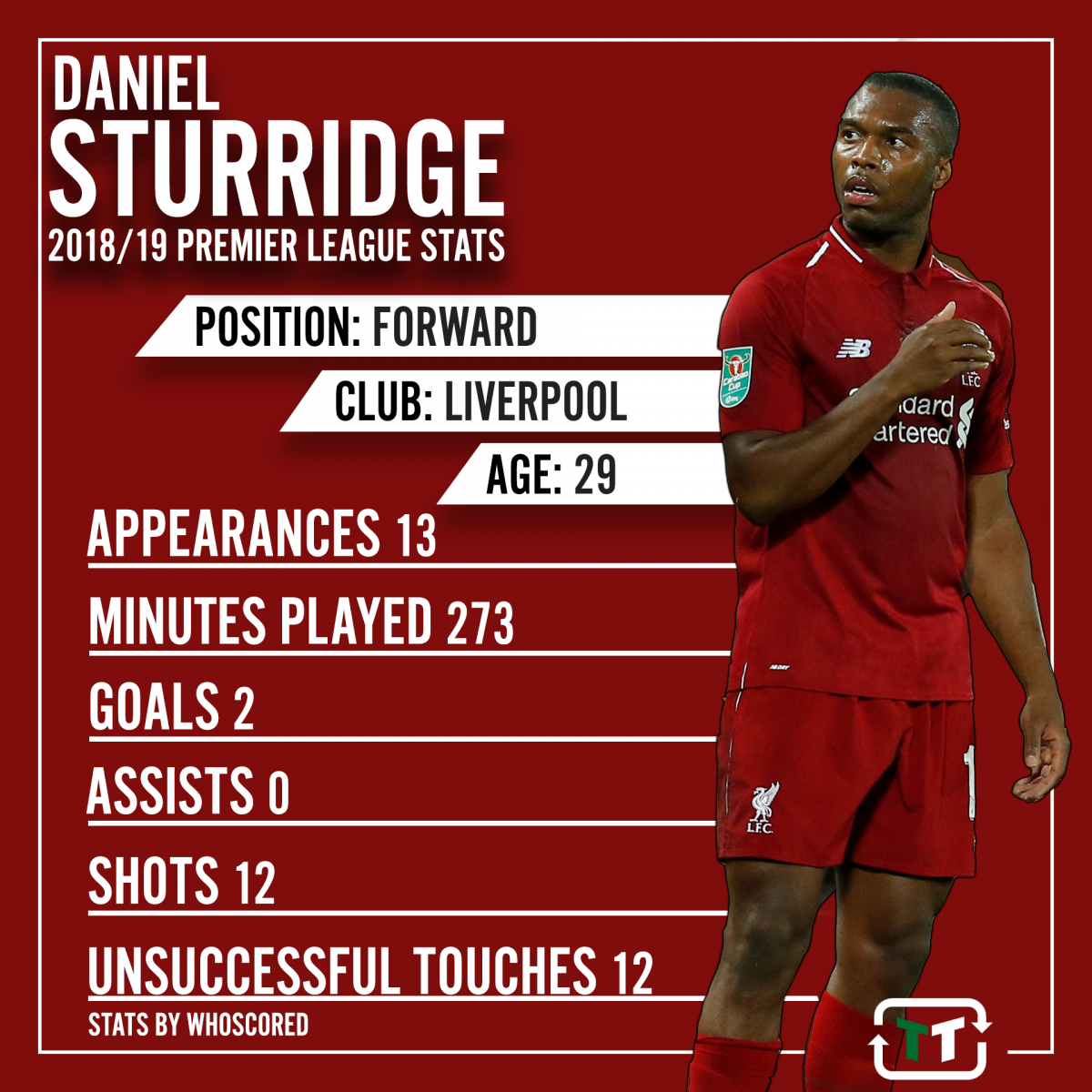 After all, though Roberto Firmino is clearly the first choice forward at Anfield, there's been a clear gap open for a back-up. Earlier this season, Sturridge's form did indicate that he had the talent to plug that gap; and that was great for him. He had, after all, struggled to find his feet under Jurgen Klopp previously, and a loan to West Brom last term did little to help his cause.
A classic goal against Chelsea, in particular, seemed to suggest that the Sturridge of old was back, and for Liverpool, that was great news. After all, if he could get close to the form that he enjoyed under Brendan Rodgers, the Reds would have been in a far better position.
However, since that point, it's been downhill for him. He's bagged just 2 league goals all season, and he hasn't scored or assisted since a European game back in October. That speaks volumes about his form, and his role at Anfield.
Now, make no mistake, if Sturridge had impressed, do you really think that two key Liverpool men would be discussing and openly favouring a move for another striker? Certainly not, because they would have been enamoured with the options already at the club. You wouldn't catch them discussing a top left-back, for example, given how Andy Roberson has stepped up.
This situation, then, rather than it being an exciting one for Liverpool, is primarily a disappointing one for Daniel Sturridge. He had a chance to find his role at Liverpool this season, and he's fallen well short. With his contract expiring at the end of the season, it's not looking good.
Thoughts?
Like what the TT have on offer? Sign up for more notifications!