Players to Keep an Eye on in the Premier League
As the Premier League progresses and players are getting transferred like trading cards in January, it's interesting to look at the top players of the league to far. Maybe it will inform some transfer decisions, maybe it will inform some betting options or maybe it is all pie in the sky given the ridiculous sums bandied around in the press and on TV.
Whether you're looking for some insight or amusement, take a look at our picks for the players to keep an eye on in the Premier League.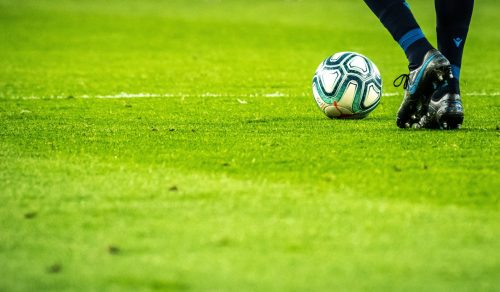 Jamie Vardy, Leicester City FC
Are all goals created equal? That is the question that is posed from looking closely at Leicester City's Jamie Vardy. The striker memorably put away three goals in September in a game against Burnley in the early days of the Premier League – but one of them was an own goal. No, Jamie, we're not about to forget it either.
However, Vardy is making up for it for being one of the top scorers of the Premier League, third in place behind Liverpool's Salah and Jota. In 16 games played he has gained nine goals and his ability to turn the tables on his opponent at the last possible moment makes for a nail-biting experience to watch. For that alone, you should keep an eye on him.
Unfortunately, you'll have to wait to see him, as at the moment he's off for a month with a hamstring injury incurred during his game against Liverpool on December 28th, 2021. He can do some sports betting online like the rest of us for the time being.
Kieran Trippier, Newcastle FC
Only as of the 4th of January has the news been confirmed that Keiran Trippier is joining Newcastle United FC. Coming in from Atletico Madrid of all teams, the 31-year-old defender was bought for £12million to Newcastle, where he will be reunited with his old Burnley turned Newcastle manager, Eddie Howe. Doesn't that warm the heart?
The sad reality is that Newcastle is currently second to last in the Premier League at the moment, having shamefully won only one game since the season started, and they'll need a decent injection of talent to pull them out of this slump. Will Trippier be the one to pull them out?
He's got the experience, having played for Burnley, Tottenham, and England in the past, and his time with Atletico Madrid has left a good impression, concluding with a La Liga win last season.
Mohamed Salah, Liverpool FC
Liverpool FC are currently third on the Premier League table, just a point behind Chelsea and vying for that semi-final space – and no one can say they would have got there without Mohamed Salah.
Salah not only tops the scorers' chart but the assists chart too, having assisted on 9 goals on top of his 16 scored in 20 games. In the process he equaled Jamie Vardy's record of scoring a goal in 15 consecutive Premier League games, proving he can go against the best before him and extending his long history of breaking records.
It was frankly a snub to see that he wasn't nominated for the FIFA Fifpro World 11 awards, especially when 10 Premier League players made the cut.
Liverpool manager Jurgen Klopp agrees, saying that Salah is "phenomenal" and that "For sure, at the moment, he is the best player in the world."
Does praise get any higher? Even, no, especially, if it's coming from your boss.
Unfortunately, yet another game has been postponed due to an outbreak amongst the players, so we'll have to wait to see how Salah does against Arsenal in the first semi-final match of the season.
Image from: unsplash.com