Please stay: 89% of polled Liverpool fans want Daniel Sturridge to agree fresh terms before season ends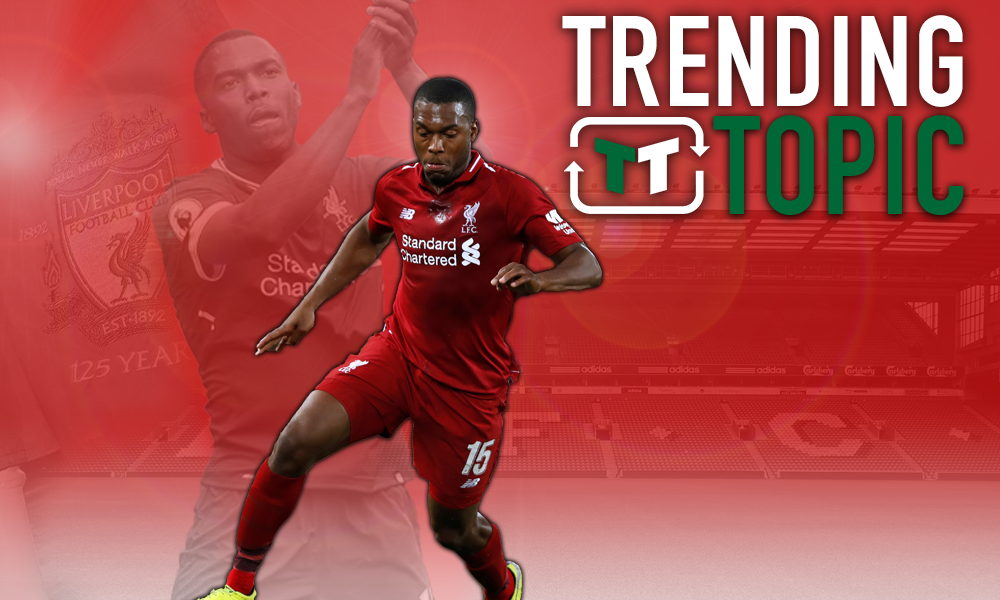 Liverpool fans won't have been expecting much from Daniel Sturridge this season, but it's fair to say that the Anfield man has surpassed any and all goals already this season. Despite spending the last few years on the periphery of the first team, the Englishman has taken his game to the next level this season.
Though he's yet to start a single Premier League game, he's scored in every competition that he's played in, including the Carabao Cup, Premier League, and the Champions League. He clearly has the markings of a forward on the road back to his best, and judging by his early season form, Sturridge will be vital for the club this season.
But what about beyond the end of the season? His Liverpool contract expires at the end of the 2018/19 season, and as of yet, he hasn't earned a new deal.
This is something that Liverpool fans want to change, it seems, at least according to a recent poll.
We recently asked fans whether they'd like to see Sturridge get a new deal at Anfield, and in response, a whopping 89% of those polled revealed that they would. Conversely, just 11% stated otherwise.
You'd imagine that these results would have been very different a few months ago, given Sturridge's injury and recent form record, but that's all gone out the window now.
He seems to be a completely different player to that which he was last year, with goals coming his way and his availability being constant so far this season. If he can keep that up for the next few months, it would be a huge shock to see him not offered fresh terms.
Liverpool fans – thoughts?
Let us know below!