Liverpool
Plenty of Liverpool fans were in awe of Xherdan Shaqiri's performance last night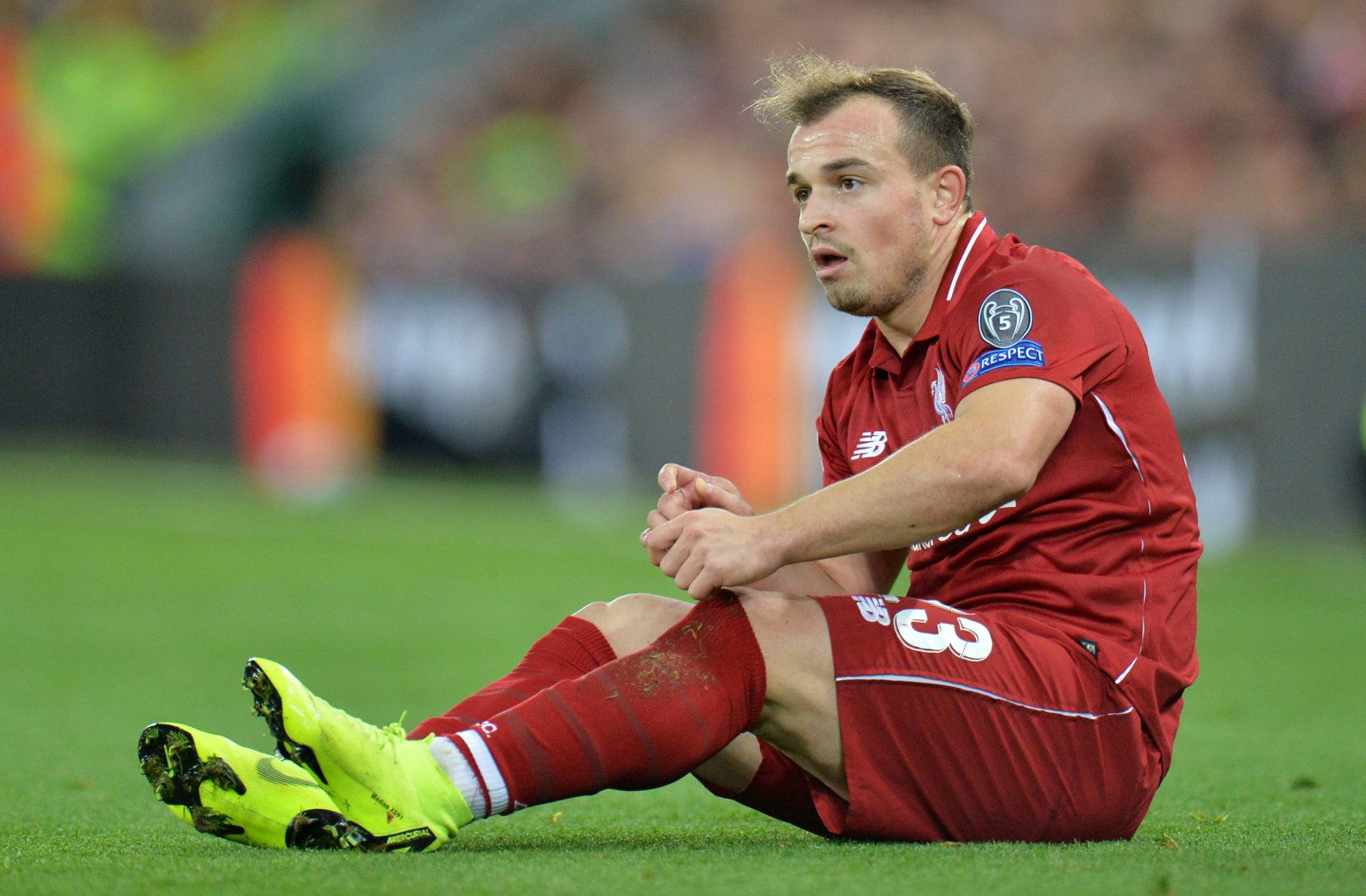 Xherdan Shaqiri has been forced to bide his time since swapping Stoke City for Liverpool in the summer transfer window, but he is beginning to thrive in the first-team.
Liverpool's decision to sign Shaqiri raised a few eyebrows and he was tipped to flop by a handful of sceptics but, despite a slow start to life at Anfield, he is rapidly becoming a firm fan-favourite.
Shaqiri showed his class in the number ten role against Huddersfield on Saturday by slotting a delicious through ball into the path of Mo Salah who provided the decisive finish, and he was in creative mood once again against Red Star Belgrade.
With the score tied at 0-0, Shaqiri collected the ball and threaded a delightful through ball into the path of the overlapping Andrew Robertson who in turn provided the assist for Roberto Firmino to fire Liverpool into the lead.
That moment set the tone for the evening as Liverpool secured a convincing 4-0 victory and moved into top spot in Group C after Napoli were pegged back by a last gasp equaliser from Angel Di Maria in France.
Red Star may have not have provided the biggest challenge Shaqiri will face this season but that should not detract from the brilliance of his performance.
And the supporters were certainly well within their rights to lavish praise on a player who is growing in prominence with every passing fixture.
Here's what the Liverpool fans had to say about Shaqiri last night…
Takeaways from the first half:
Robbo Masterclass
Shaqiri is so tricky, needs to be a regular
Fabinho makes all the tackles
Salah is back

— Josh Ricker (@joshrickerLFC) October 24, 2018
mate never doubted a Klopp signing, Shaqiri legit picks passes like he's the next KDB

— Ellis – Designer (@ETDesigns_) October 24, 2018
Shaqiri's feets don't lie

— Farjad Taheer (@FarjadTaheer) October 24, 2018
Shaqiri is so much better than coutinho

— JG12 (@Typical__Gomez) October 24, 2018
Shaqiri is having a awesome game.

— Simon Jones (@SimonJo36626434) October 24, 2018
Shaqiri should never sit on the bench again. At least until we sign a number 10.

Easily our most creative player.

— Oluwashina! (@Momentum_SBWA) October 24, 2018
Shaqiri has been such an incredible presence today! Much needed dynamism in the midfield. Now Fabinho off and Milner in please.

— Koushik Ramachandra (@cosec_r) October 24, 2018
Dispatch a rider to the Potteries, laden with cash, immediately!! …we've robbed them with the #Shaqiri fee and I have a conscience! #LFC

— Jay Mooney (@Jayem80) October 24, 2018