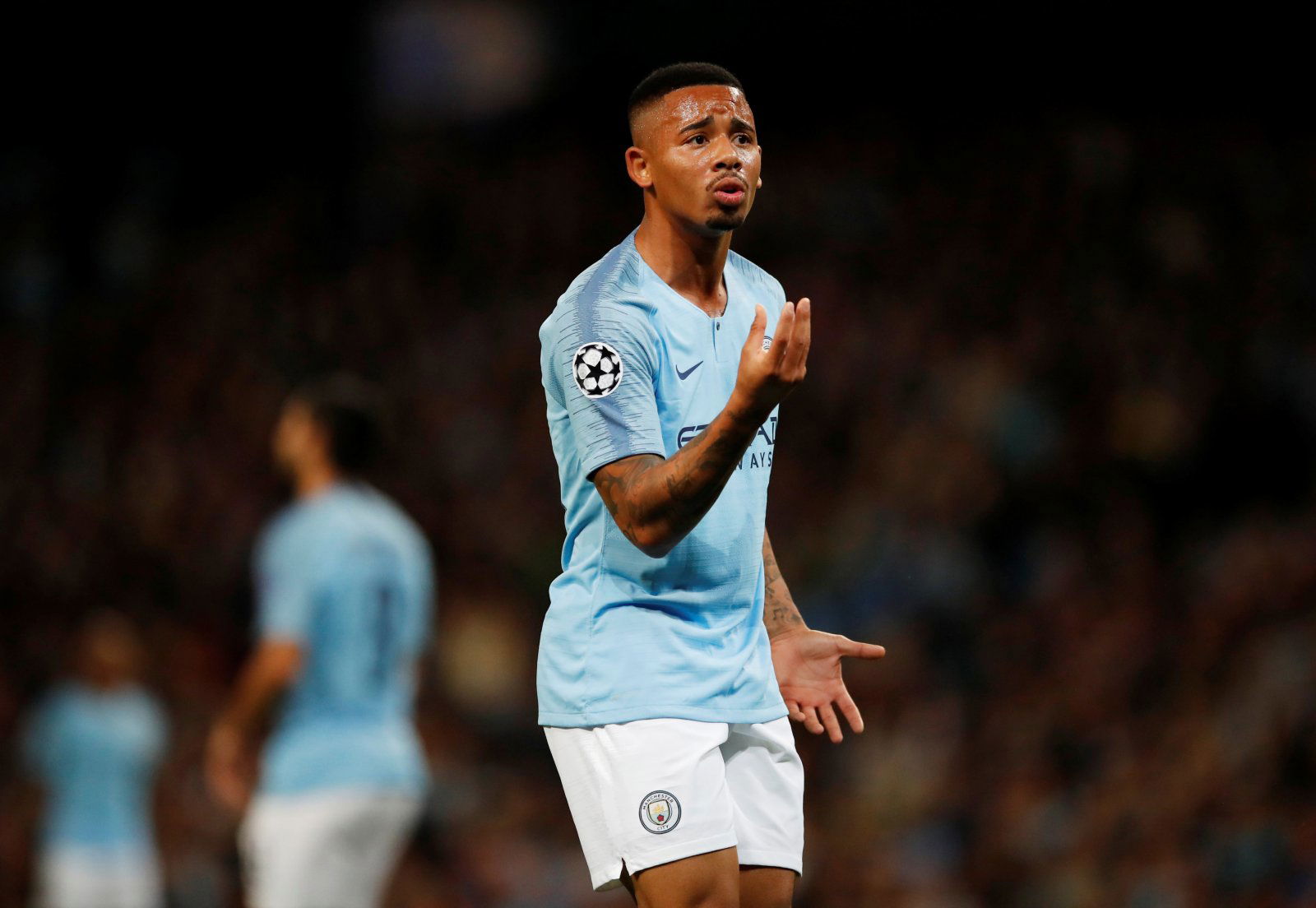 The bite, vigour and intensity which characterised Manchester City's glowing 2017/18 campaign has only been on display in sporadic bursts so far this season, and they paid the price for their lack of consistency on Wednesday night as they lost 2-1 against Lyon at the Etihad Stadium.
Indeed, sloppy mistakes all over the pitch are beginning to creep into Man City's play and it seems they are well short of the level they set for for themselves last season.
Both of Lyon's strikes were goals which City practically handed to them on a plate with criminal errors inside their own half, and they were duly punished against a side who were hardly fancied to even come away with a point prior to kick-off.
The supporters were certainly frustrated with the defensive errors which served to give Lyon a 2 goal advantage before the break, but they were also furious with Gabriel Jesus who once again struggled at the spearhead of the attack.
Jesus has been criticised by supporters from outside the club in the past for being nothing more than a tap-in merchant and those criticisms are beginning to gather legitimacy following a series of abject performances.
The Brazilian wonderkid struggled for form at the World Cup in Russia and his ineffective presence has continued into his club career at City this season.
The problem is that Jesus is struggling to make things happen when he gets on the ball and his apparent stagnation in recent months is causing plenty of cause for concern.
Indeed, City supporters took to Twitter after their defeat against Lyon to slate him for his performance and some particularly disgruntled Citizens even called for Guardiola to sign a new striker in January.
Here's what the supporters have had to say about Gabriel Jesus…
Unpopular opinion: the Gabriel Jesus hype does not make sense. When aguero leaves we'll need to buy a WORLD CLASS striker because he isn't world class and doesn't look close to being, poor AGAIN tonight

— FG (@FG1994x) September 19, 2018
He's simply not good enough….said this since last season…clumsy feet and will always be Second best striker at a good club

— vin (@Calvinroche1) September 19, 2018
When a striker can't hold the ball. Can't dribble. Can't pass. Doesn't have pace… Definition is gabriel Jesus..

— BELIEVE IT (@anidcool1) September 19, 2018
Despite Pep Jesus doesn't seem to get any better. Time for a striker in January

— Tim Riley (@timriley25) September 19, 2018
Hes had a horrible season. Clearly we need new striker blood to replace Kun in the future

— D. Clark (@D_Clark19) September 19, 2018
Gabriel Jesus is not good enough to play in this team, unless he massively up his game

— Aymeric BluePorte (@AymericBluePort) September 19, 2018
How long till the penny drops that Gabriel Jesus is just not very good…?

— Callum Wright (@CallumWright__) September 19, 2018
Is it just me, or is Gabriel Jesus nowhere near as good as people think?

— Sir Colin Shuttlecock (@iamsircolin) September 19, 2018
We need to talk about Gabriel Jesus.
He's got worse since he came: any flair and goal threat has gone.

Tell me I'm wrong, because I want him to do well.

— Daniel (@danielcity22) September 19, 2018
I am getting concerned too. I have no confidence he will score or make the difference when we really need it

— Richard Louden (@loudenr01) September 19, 2018