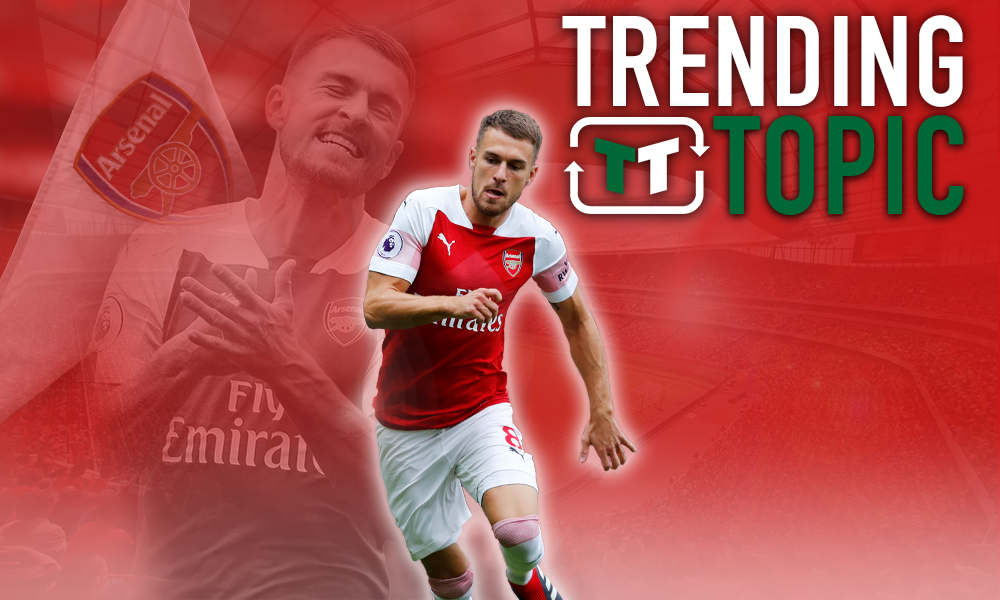 Tottenham didn't sign a single player over the summer, which came as a huge surprise. The Lilywhites began last season well, and kept that level of form up, yet for the first time in a couple of years, they didn't look at any point to be ready to challenge at the top of the Premier League table. In truth, in the end, even a top-four finish looked like it could be a struggle, though they did achieve that goal in the end.
Naturally, given how tough Mauricio Pochettino's men found it last season, you'd have expected them to upgrade over the summer. However, that didn't happen – with a grand total of zero players brought in by Daniel Levy.
It remains to be seen how that will pan out over the coming months, but one thing is certain – Tottenham can't repeat that again next summer, or – in fact – in January either.
The Lilywhites need improvements, and either in January or next summer, a move for Aaron Ramsey should be considered. According to the Evening Standard, he's refusing to sign fresh terms at the current price being offered by Arsenal, and so an Emirates exit is, at the very least, worth considering.
Whilst Spurs wouldn't be willing to offer just anyone a huge salary, Ramsey could be willing to negotiate if they're able to win a few trophies, whilst his reduced transfer fee – owing to the expiration of his contract next summer – could make spending a bit more viable for Spurs.
One thing is surely certain – he'd be a great fit.
Tottenham are undergoing a bit of a rebuild in midfield at present. Mousa Dembele is getting on, Eric Dier is underwhelming, and Victor Wanyama's form has been mixed too. Naturally, then, an upgrade makes sense – and Ramsey would be a good solution.
He's unique in the context of the Spurs squad, given the goalscoring nature of his playstyle. Granted, in Dele Alli for example, the Lilywhites do have a goalscoring midfielder, but Ramsey prefers to sit a little deeper, and so the prospect of the duo linking up could prove to be a match made in heaven.
Ramsey delivers brilliant technical ability and fantastic passing, and he's very comfortable with the ball at his feet. Those traits are all necessary in order to play under Pochetino, and so Ramsey wouldn't have an issue adjusting.
As mentioned, his goalscoring is impressive, but he's also a keen assist-maker, with the Welshman picking up eight last season. That would give Tottenham another string in their bow next year, and one that Harry Kane would love to feed off of.
Moves between Arsenal and Tottenham are rare, but they have been successful for the players over the years. Ramsey and Spurs, then, would be wise to consider this.
Tottenham fans – thoughts?
Let us know below!