Manchester United fans here in the Tavern didn't experience the best of seasons last time out as their side failed to challenge Manchester City. Although, bringing the best out of the club's star players by bringing in a couple of fresh faces could take them to the next level. 
The Red Devils will have their eyes set firmly on securing the Premier League title in the next campaign, with many of our local Mancunians feeling rather confident that this will become a reality.
However, getting the best out of Paul Pogba was a struggle for Manchester United last season as he just hasn't been able to reach his potential. So, Jose Mourinho will be desperate to bring in a couple of players that can really compliment the Frenchman's game, as United could even seek world domination if Pogba manages to discover an incredible run of form.
With that in mind, Pogba still needs Man United to land these TWO stars to flourish…
Adrien Rabiot
Paul Pogba would benefit massively from having another defensive-minded midfielder just behind him in the middle of midfield as this would allow him to express himself more in attacking areas.
The 23-year-old has established himself as one of the most promising central midfielders over the years but struggled to earn minutes for French side Paris Saint-Germain last season, so a summer exit may be in the offing.
Indeed, tackling and intercepting aren't the only things that the Frenchman excels at, as he has eagle-eyed vision and can find a pass with ease. So, Pogba will be in dreamland with Adrien Rabiot feeding balls into him.
Sergej Milinkovic-Savic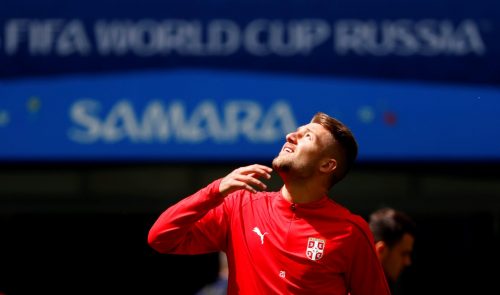 The tall Serbian has been linked with a move to Old Trafford for a long period of time after enjoying the best season of his career at current club Lazio, scoring 14 goals and assisting nine for his teammates.
Unsurprisingly, the 23-year-old impressed at the World Cup and will no doubt be the subject of even more interest from Manchester United in the near future.
Paul Pogba would reach his best with Sergej Milinkovic-Savic alongside him as the midfielder has the ability to link play and looks to thread passes through into dangerous areas, so Pogba will have no shortage of chances to score.