Poll: 60% of polled Liverpool fans view Aaron Ramsey as ideal James Milner replacement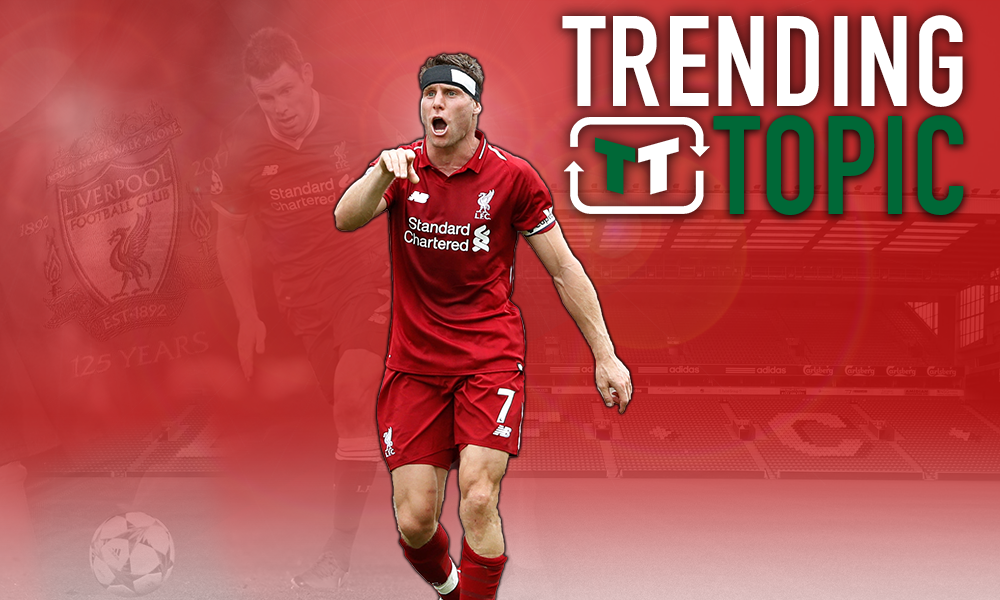 It's fair to say that James Milner has been vital for Liverpool this season. The Englishman has really turned a corner in his career at Anfield, and whilst he was likely brought in merely as a depth option, he's now found himself a regular role in the squad.
However, at 32-years-old, he's not a long-term solution, and his latest injury has brought the microscope down on Liverpool's need to think ahead and consider bringing in a future replacement.
We recently made the case that Aaron Ramsey would be the perfect choice, and it appears as though many Liverpool fans agree. We asked Liverpool fans whether Ramsey would be a good Milner replacement, and 60% of those polled have revealed that they think he would be.
Ramsey, of course, looks set to leave Arsenal at the end of the season, and the Reds are apparently interested.
He's a talented midfielder, and at 27-years-old, he would represent a long-term solution for Liverpool. However, it won't be easy to land him, and so Jurgen Klopp needs to be thinking about this now ahead of any potential move in January or next summer.
His boundless energy and quality on the ball would be a huge help at Anfield, and alongside some of the Reds' big new signings, he'd be right at home. It seems a decent number of Liverpool fans agree, too.
Liverpool fans – thoughts?
Let us know below!