Despite some promising moments, in the end, it was a disappointing night for Chelsea on Monday following their 2-2 draw with Burnley.
The Blues are now in a very unfavourable position in their hunt for Champions League qualification and, to make matters worse, they are set to be without Callum Hudson-Odoi for the rest of the season.
The 18-year-old announced on his official Twitter account that the campaign is over for him after rupturing his Achilles, leaving Maurizio Sarri with quite the dilemma now and going forward.
So what exactly are the consequences that could follow Hudson-Odoi's injury?
Willian Gets Another Chance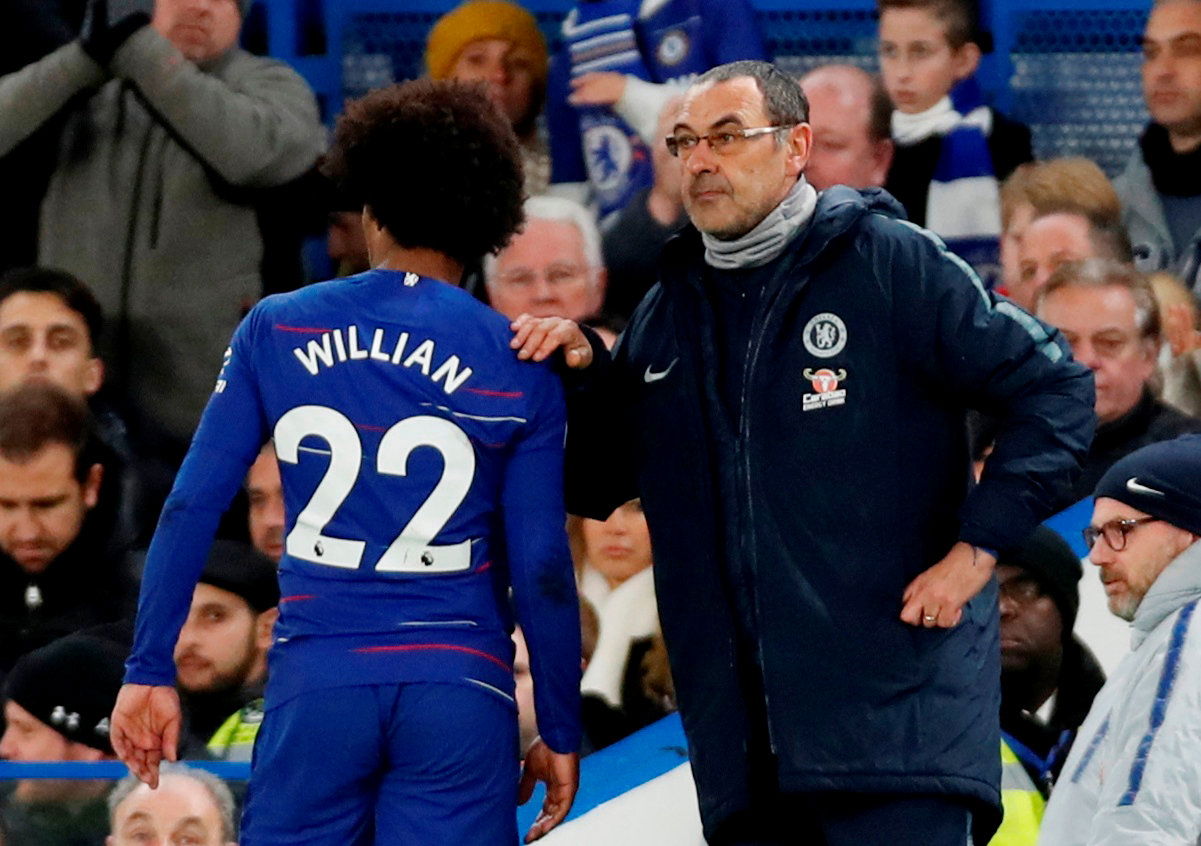 Following Hudson-Odoi's introduction to Chelsea's starting XI, Willian has spent a lot of time in recent weeks on the bench and out of the matchday squad completely.
But with the Chelsea academy product now sidelined, he could be about to get an extended run in the first team again.
Pedro, of course, will also be vying for that spot on the right. However, with the 31-year-old likely to continue to blow hot and cold as usual, It is hard to imagine Willian not getting another proper chance in the team in Hudson-Odoi's absence.
Eden Hazard Stays… For One More Season
A move to Real Madrid looks inevitable for Eden Hazard. But with Hudson-Odoi likely to miss the start of the next campaign and a transfer ban still hanging over Chelsea's head, the west London club could yet hold onto their talisman fort another year.
By doing so, they would risk losing him in the summer of 2020 for nothing. But can the Blues really afford to go into a new term with Christian Pulisic and Willian/Pedro, as their starting wingers?
Neither are consistent goalscorers, while Pulisic, a player more in the playmaker mould, does not look like he has the potential to become one like Hudson-Odoi.
Considering that, keeping Hazard if they cannot bring in a new goalscoring wide man, could be the best play here.
Christian Pulisic Becomes A Regular Starter
With Willian and Pedro clearly on the decline, the route into the first team could be an easy one for Pulisic should Hudson-Odoi's injury be as serious as first imagined, which would be sure to delight the American.
While Willian may be able to come in now and do a job in Hudson-Odoi's absence, the Brazilian is not the answer for Chelsea in the long run.
Furthermore, Pulisic has the chance to get into Sarri's starting XI once his loan with Borussia Dortmund is up and retain a place in it.