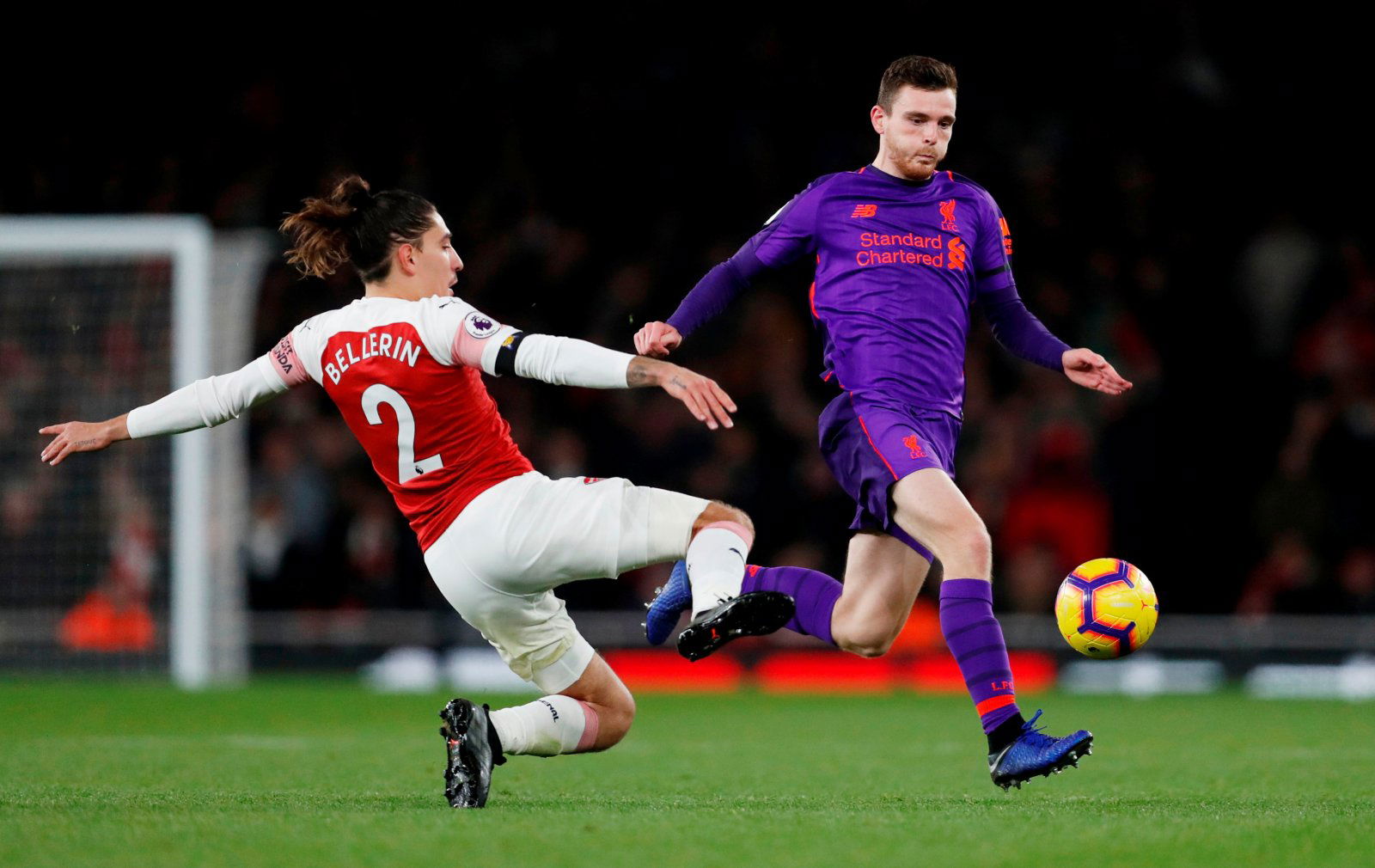 The American consortium Fenway Sports Group have divided opinion since they took charge of Liverpool in 2010, but their transfer activity in recent years suggests that they have a shrewd eye for a financially beneficial deal. 
At the turn of 2018, FSG's decision to offload Philippe Coutinho to Barcelona in a whopping deal worth £142 million provoked plenty of criticism from the Reds faithful.
The owners were accused of favouring financial interests and their ownership of the Boston Red Sox over the interests of Liverpool FC, but fast-forward almost twelve months and that opinion is fading into insignificance.
Jurgen Klopp's ability to make Liverpool tick without the Brazilian playmaker has been integral to that shift in attitude, while the glowing performances of a handful of recent signings have served to improve relations between the supporters and the club's hierarchy.
One player who has certainly contributed to the emergence of a feel-good factor on Merseyside is Andrew Robertson, the marauding left-back who Liverpool signed from Hull City for a measly fee of just £8 million last summer.
Now valued at £31.5 million by Transfermarkt, Robertson has blossomed at an exponential rate which has surprised just about everyone.
Robertson was initially forced to bide his time on the substitutes bench and play second fiddle to Alberto Moreno, but an injury to the Spaniard paved the way for the summer recruit to cement his place in the starting eleven.
Not only has Robertson established himself as a firm fan-favourite and a regular fixture at left-back, he has been handed the captain's armband for the Scottish national side in a whirlwind twelve months for the 24-year-old.
His arrival certainly didn't spark the level of enthusiasm which you would expect of a player who now commands such esteemed respect both inside and outside of the club, and FSG deserve great credit for working in conjunction with Jurgen Klopp to recognise a genuine bargain deal while their Premier League rivals were sleeping.
In hindsight, the likes of Manchester City, Manchester United and even their local-rivals Everton, who suffered from a left-back crisis last season, will be regretting their failure to spot a cunning transfer swoop when it was staring them in the face.
Liverpool have ultimately profited from recognising the enormity of Robertson's talent, and it's fair to say they are now in a position to command an extortionate return on their initial investment if Europe's giants decide to take an interest in the future.
Liverpool fans – thoughts? Let us know below!