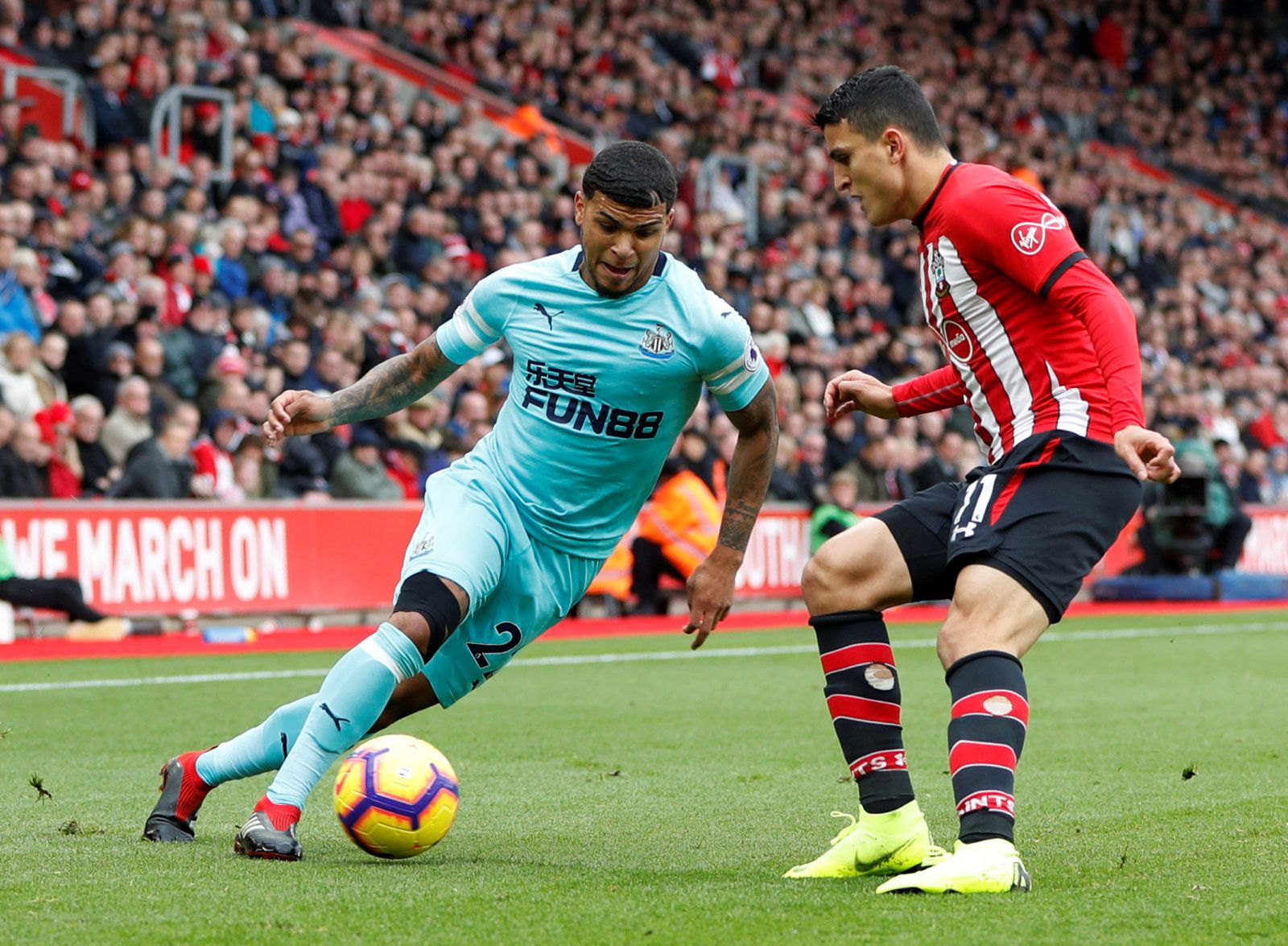 Mike Ashley is infamously known for his prudent approach to the transfer market which has consistently served to rile the Newcastle United supporters in recent seasons, but that prudence has enabled him to capture a player who wouldn't be out of place in the Europa League.
The player in question is DeAndre Yedlin – a right-back who Newcastle signed from Tottenham Hotspur in 2016 for a modest fee of just £5.3 million.
After failing to break into the first-team in north London, the step down to the Championship provided the USA international with the perfect platform from which to launch his career.
With Rafa Benitez's guidance and tactical nous catalysing his development, Yedlin has established himself as a key player at St James' Park and he has been a mainstay at full-back ever since he arrived at the club.
Yedlin is a solid defensive presence who seldom lets his side down with basic errors – even when he is bombarded by the opposition with little support in front of him – but it's his ability to gallop forward both with and without the ball that makes him such an integral component of Benitez's squad.
Blessed with blistering speed, tight ball-control and a desire to overlap at every opportunity, Yedlin makes every effort to stretch his opponents when Newcastle are in possession.
That the 25-year-old has contributed the joint most number of league goals this season (2) speaks volumes about his ability to influence the game in the final-third and, if Newcastle were blessed with a few more quality players, there's no doubt the full extent of his attacking ability would shine through.
Even just two years on from Yedlin's purchase it's fair to say that the transfer looks like an absolute steal considering he was signed from another Premier League club at just 23-years-of-age. The subsequent inflation throughout the transfer market ever since has ensured that cunning deals of this nature will soon become a concept of the past.
But considering Yedlin's huge improvement since joining the Magpies and the consistency of his performances, the rise in inflation could work to Newcastle's advantage in the future, as it's fair to say the club are in a position to command a substantial profit on the right-back if a potential suitor decides to table a bid.
Newcastle fans – thoughts? Let us know below!