Discussion surrounding Mousa Dembele's future at Tottenham Hotspur and a whole host of potential replacements has dominated the club in recent months. 
With less than a year remaining on his current Tottenham contract, Dembele's departure is becoming something of an inevitability. It's a reality which the Spurs supporters will be reluctant to face but one which they know is necessary for the club to make a progressive step forward.
The likes of Frenkie de Jong and Tanguy Ndombele have featured heavily in discussion concerning a replacement – two players who will naturally command huge transfer fees with demand for their services spanning across a multitude of Europe's most prestigious clubs.
But it seems that Tottenham might have let a perfect replacement for Dembele slip through the net with their decision to sell Nabil Bentaleb to Schalke for £17.1 million in 2017.
The 33-cap Algeria international showed huge promise throughout his development at Spurs but he failed to establish himself in the senior squad under Mauricio Pochettino.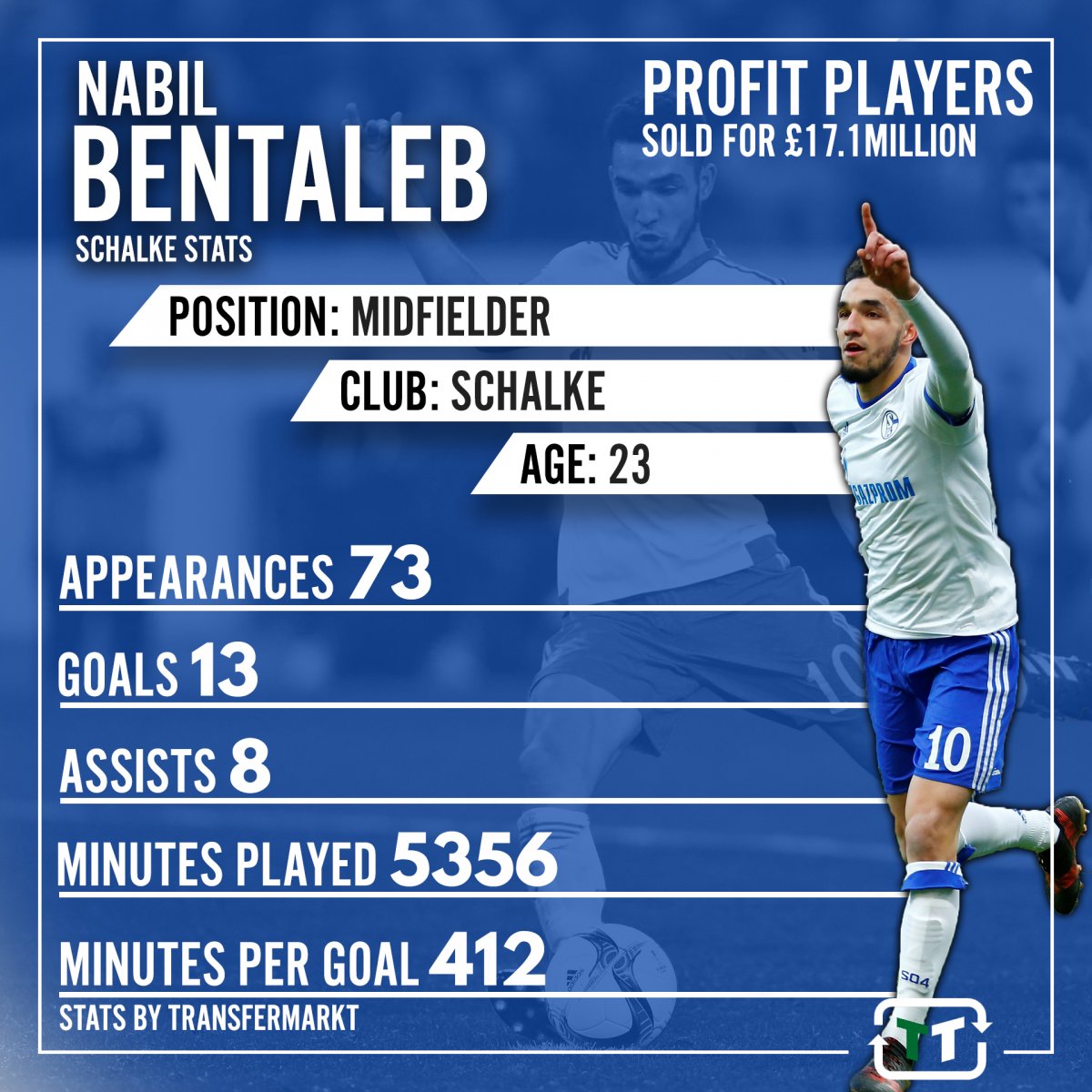 Following an impressive loan spell with Schalke in the Bundesliga in which he scored 5 goals and provided 4 assists from 32 appearances during the 2017/17 campaign, the German outfit decided to make his transfer permanent and Tottenham waved goodbye to an academy product who could have thrived in north London.
Unlike both De Jong and Ndombele, Bentaleb represented a like-for-like replacement for Dembele: he is naturally left-footed, composed in possession, full of controlled aggression and adept at influencing the game at both ends of the pitch.
The main difference between Bentaleb and the Belgian lynchpin is his ability to make a decisive impact in the final-third: his total of 13 goals and 8 assists from 73 appearances for Schalke is markedly more prolific than Dembele's return of just 10 goals and 12 assists from 245 appearances at Tottenham/
Naturally, Dembele should not be judged solely on goals and assists as the crux of his game does not revolve around his ability in that regard, but Bentaleb's clear superiority in the final-third is certainly intriguing to note.
All Bentaleb was lacking at Spurs was experience, and their failure to trust in his ability by handing him first-team opportunities could come back to haunt them when they are tasked with forking out for a Dembele replacement.
At just 23-years-of-age Bentaleb is a huge talent who Schalke are fortunate to have at their disposal and, for all of Pochettino's positive work with academy players since taking charge, there's no doubt he made a mistake by sell him in 2017.
Tottenham fans – thoughts? Let us know below!