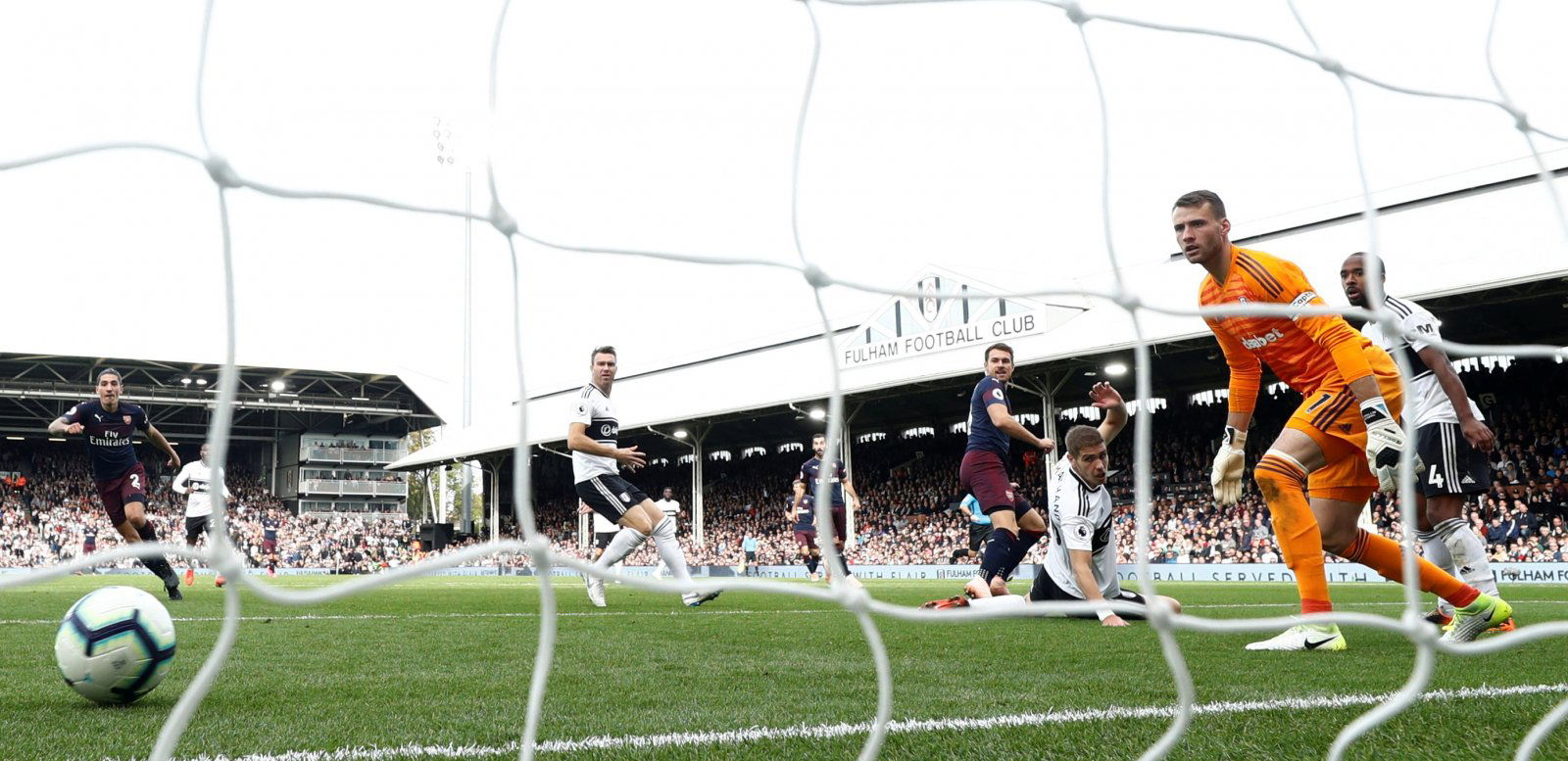 Unai Emery's opening to his Arsenal career has gone relatively swimmingly and the supporters are warming to their new manager following a run of nine straight victories, but it's not all plain sailing for the club in the post-Wenger era. 
Electric attacking football and positive results have characterised Arsenal under Emery in recent weeks, with Alexandre Lacazette an outstanding performer.
But Arsenal are a club who have struggled to evade negativity in recent years and they have come to expect criticism in the media, which has subsequently been trivialised in part by the birth of AFTV.
The days of social media victimisation are rapidly becoming a thing of the past, but positive improvement on the field of play is unlikely to prevent Aaron Ramsey from leaving the Emirates.
Indeed, it has been widely reported that Arsenal have withdrawn their contract offer with Ramsey's deal set to expire in July 2019, and the writing is on the wall for the Wales international.
It is a reality which the Arsenal supporters will need to accept next summer when Ramsey's eight year spell in north London comes to an end.
For a club who are showing genuine signs of promise and progression this season, Ramsey's looming departure represents a huge blow, but after such a lengthy period of time for the club it's hardly surprising that his deal will not be renewed.
However, Sky Sports pundit Paul Merson has taken a far less sympathetic viewpoint on Ramsey's contract situation, as he unleashed a scathing attack on the club for allowing his deal to edge towards expiry.
And Merson expressed his frustration in an interview with talkSPORT.
"The contract was on the table and Arsenal withdrew it, and it sounds like to me the manager has said, 'hold on a minute, I'm not giving him that kind of money, I can get a better player than that'.
"But giving a player £200,000-a-week is going to be a lot less than buying a £40million player and giving him £130,000-a-week.
"It's typical Arsenal isn't it.
"How can they let the contract of a quality player like that run down? They've done it too many times now.
"When I was there, when there was 18 months or two years left on your contract you were called in for another one. My contract never, ever, went to less than 18 months at Arsenal."
The problem with Merson's assessment is that, in reality, he has no idea what's going on behind closed doors with regards to Ramsey's contract situation.
It's certainly reasonable to suggest that the contract offer was withdrawn due to Ramsey's lack of interest in signing a new deal after spending the majority of his career with Arsenal.
Ramsey will be 28 in December and his remaining time at the top level is at a premium, so allowing his contract to expire before making an informed decision on his future is a ploy which logically he could have made in the best interests of his career.
But it's Merson's reference to his personal experience at Arsenal which is perhaps the most ludicrous part of his verdict.
Merson left the club almost 22 years ago in 1997, and the entire footballing landscape has been revolutionised in a manner which makes the modern game almost unrecognisable from how it looked in the early to mid-nineties.
Mega money wages, billionaire investors and the rise of football agents have added a layer of complexity to contract negotiations which didn't exist during Merson's time, so to compare Ramsey's current situation with his personal experience is both facile and nonsensical.
Ramsey's inevitable departure is a deep shame for everybody involved with the club, but that should not encourage fans and pundits to begin slating the board for failing to agree fresh terms with the Wales international.
Arsenal fans – thoughts? Let us know below!
Like what the TT have on offer? Sign up for more notifications!