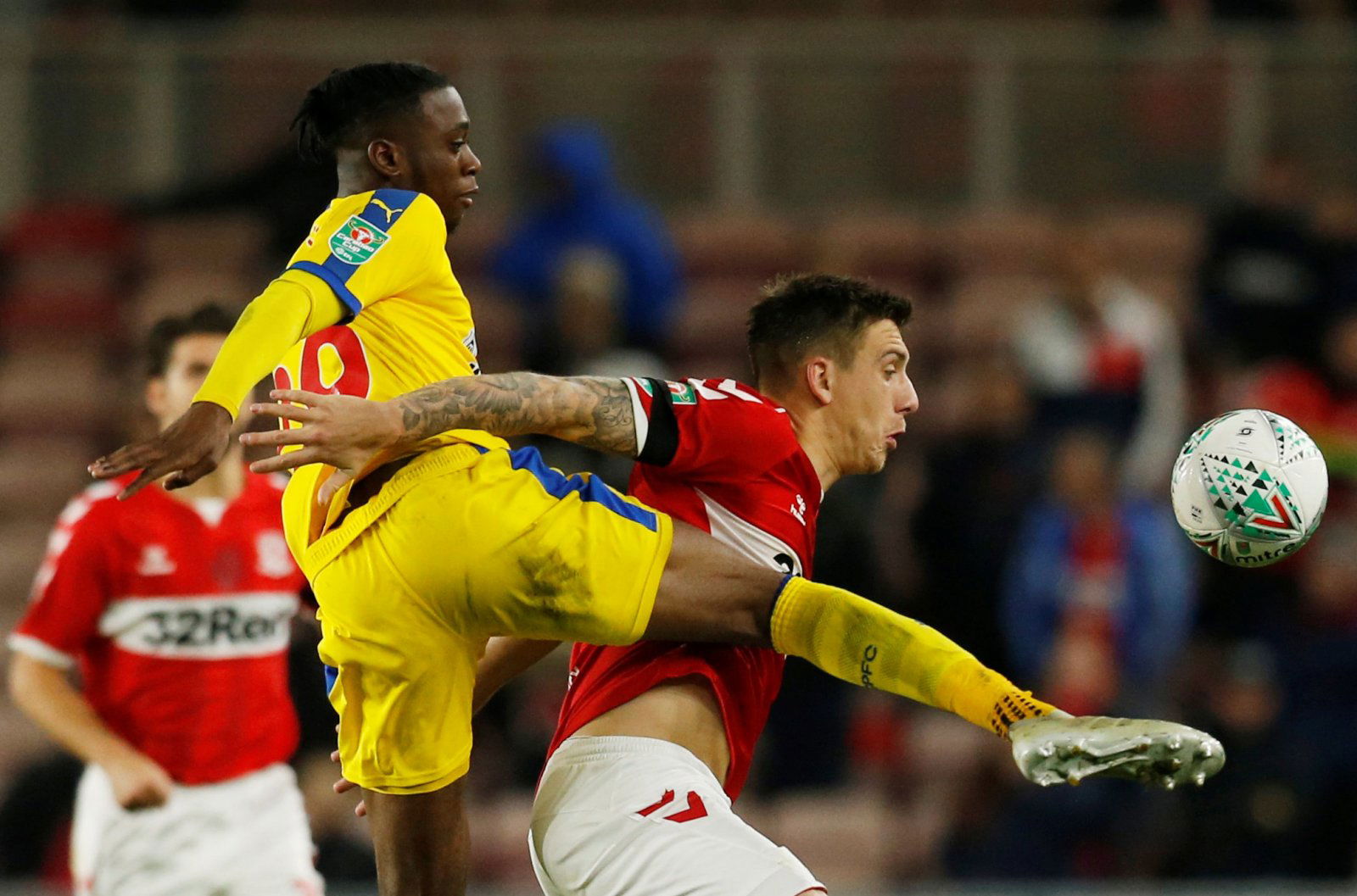 Crystal Palace have endured an incredibly tough opening to the season in the Premier League, and their woes continued on Wednesday evening as they crashed out of the Carabao Cup following a 1-0 defeat against Middlesbrough. 
The midweek result was one which will give Roy Hodgson's side an opportunity to concentrate their efforts solely on beating the drop this season, but they will still be feeling disappointed after they missed the chance to record a morale-boosting win ahead of a daunting looking trip to Stamford Bridge.
Ahead of the weekend fixture, Sky Sports pundit Nick Wright analysed Palace's season so far and assessed their chances of claiming a result on Sunday after claiming a 2-2 draw against Arsenal at Selhurst Park.
Wright lavished praise on Roy Hodgson for his achievements since arriving in south London, and Wilfried Zaha's pivotal importance was reiterated for the umpteenth time.
But the rather predictable narratives which have dominated Palace in the past twelve months were also supplemented with a timely acknowledgement of the performances of a rising star, Aaron Wan-Bissaka.
Indeed, the 20-year-old prodigy was something of an unknown entity this time last season but he has made an impressive breakthrough into the Palace first-team in 2018.
Not only is Wan-Bissaka easy on the eye in possession of the ball and a solid defensive player, there are statistics to validate the praise he has earned according to Wright.
'The numbers point to a level of defensive solidity which should serve them well in the weeks and months ahead, and it is partly down to the emergence of academy product Aaron Wan-Bissaka, who has shone at right-back. So far this season, he ranks second in the Premier League for tackles (41) and sixth for interceptions (23).'
It must be assumed that Palace's opponents have been targeting Wan-Bissaka as a potential weakness and that factor has undoubtedly contributed to the number of tackles he has made. But take nothing away from the England youth international, relegation-threatened teams seldom dominate possession and making successful challenges to retrieve the ball will be pivotal in Palace's survival bid.
That Wan-Bissaka also ranks in 6th for interceptions suggests that his intelligence matches his exuberance to dispossess his opposite number, and the praise from Wright is certainly merited based on both his performances and the statistics which have emerged in light of his eye-catching start to the season.
Palace fans – thoughts on Wan-Bissaka? Let us know below!