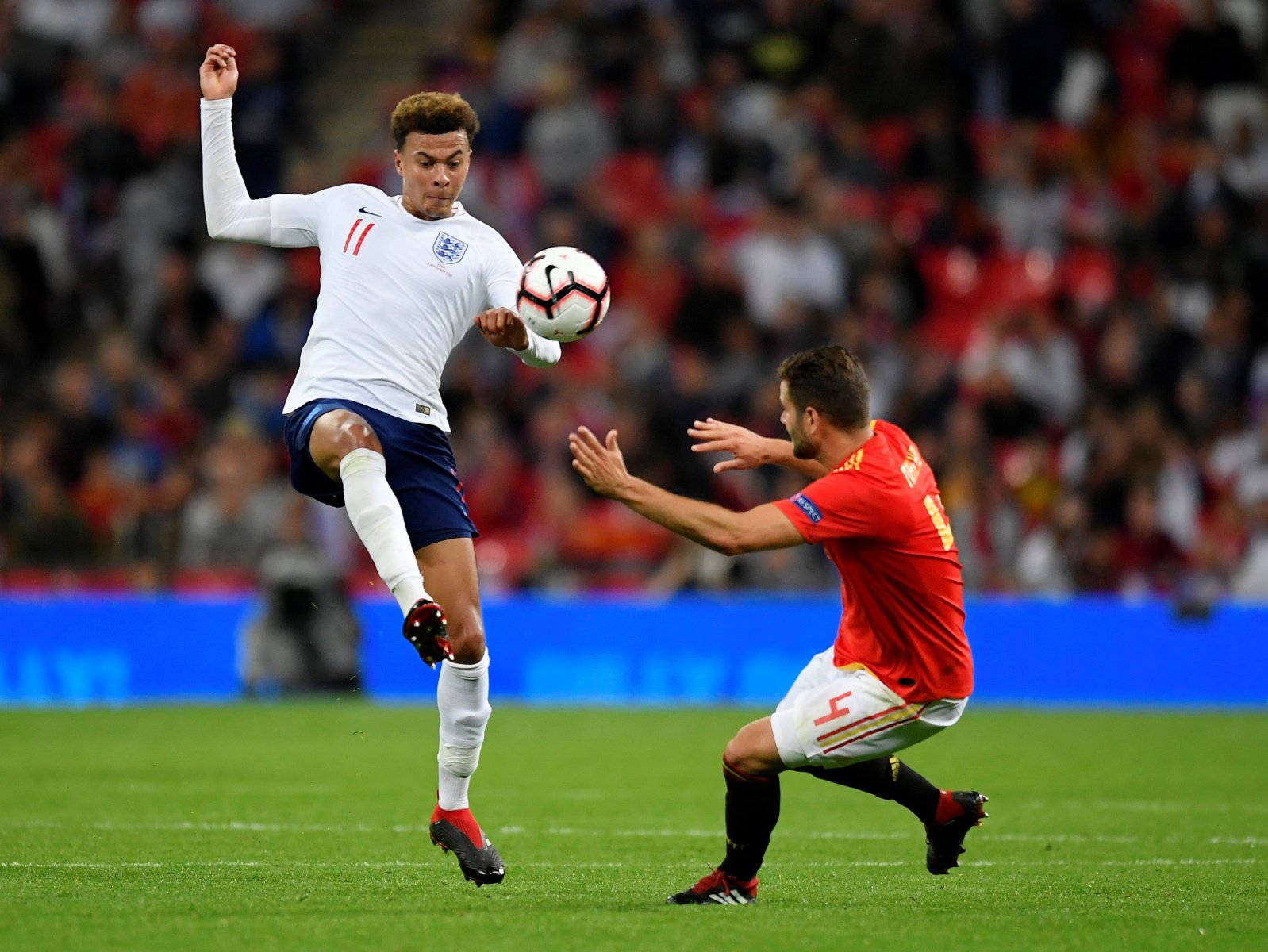 A dark cloud of toxic atmosphere has slowly been taking shape over north London in recent weeks, but a welcome break from the relentless negativity arrived on Tuesday as Dele Alli put pen to paper on a new deal. 
Tottenham's Monday evening defeat and fresh speculation over Mauricio Pochettino's future in light of Real Madrid's decision to dismiss Julen Lopetegui gave the Lilywhites faithful plenty of cause for concern over the direction of their club earlier this week.
It's beginning to feel as if the upwards trajectory Spurs were seemingly on has taken a notable dip due to a lack of summer transfer activity and turmoil over the proposed move into the new stadium.
But Tottenham's Carabao Cup victory over West Ham last night and Alli's decision to extend his contract until 2024 have given the supporters something to smile about.
The England international has been a revelation at Tottenham since he signed from MK Dons in 2015. Goals, assists and intricate moments of creative genius have become the norm and he has established himself as one of the most promising talents in English football as a consequence.
That Alli is only 22-years-old is the most frightening aspect of his rapid rise to prominence, and Sky Sports pundit Liam Rosenior believes that Mauricio Pochettino has worked miracles with the elusive number ten to get him to his current level.
"Dele Alli is a symbol of the job Mauricio Pochettino has done at Tottenham
"He has a system, a way of playing, and fits young players into it and improves them.
"When you improve a player on the pitch, you improve his transfer value and the club's overall value. Shareholders are happy, everyone is happy.
"Mauricio Pochettino has done nothing short of a miracle and Dele Alli is a symbol of that."
Rosenior's lavish praise is certainly justified considering Pochettino's record with nurturing aspiring young players.
Alli is perhaps the most quintessential example within the Tottenham squad of the quality of the Argentine's man management capabilities, as the confidence the 22-year-old exudes on the field of play suggests he is destined for a lengthy career at the very top of European football.
The mentality and decisive instincts which Alli possesses are certainly a reflection on how well he has been managed by Pochettino since he arrived in north London, so it's fair to say that Rosenior is absolutely spot on with his assessment.
Tottenham fans – thoughts? Let us know below!