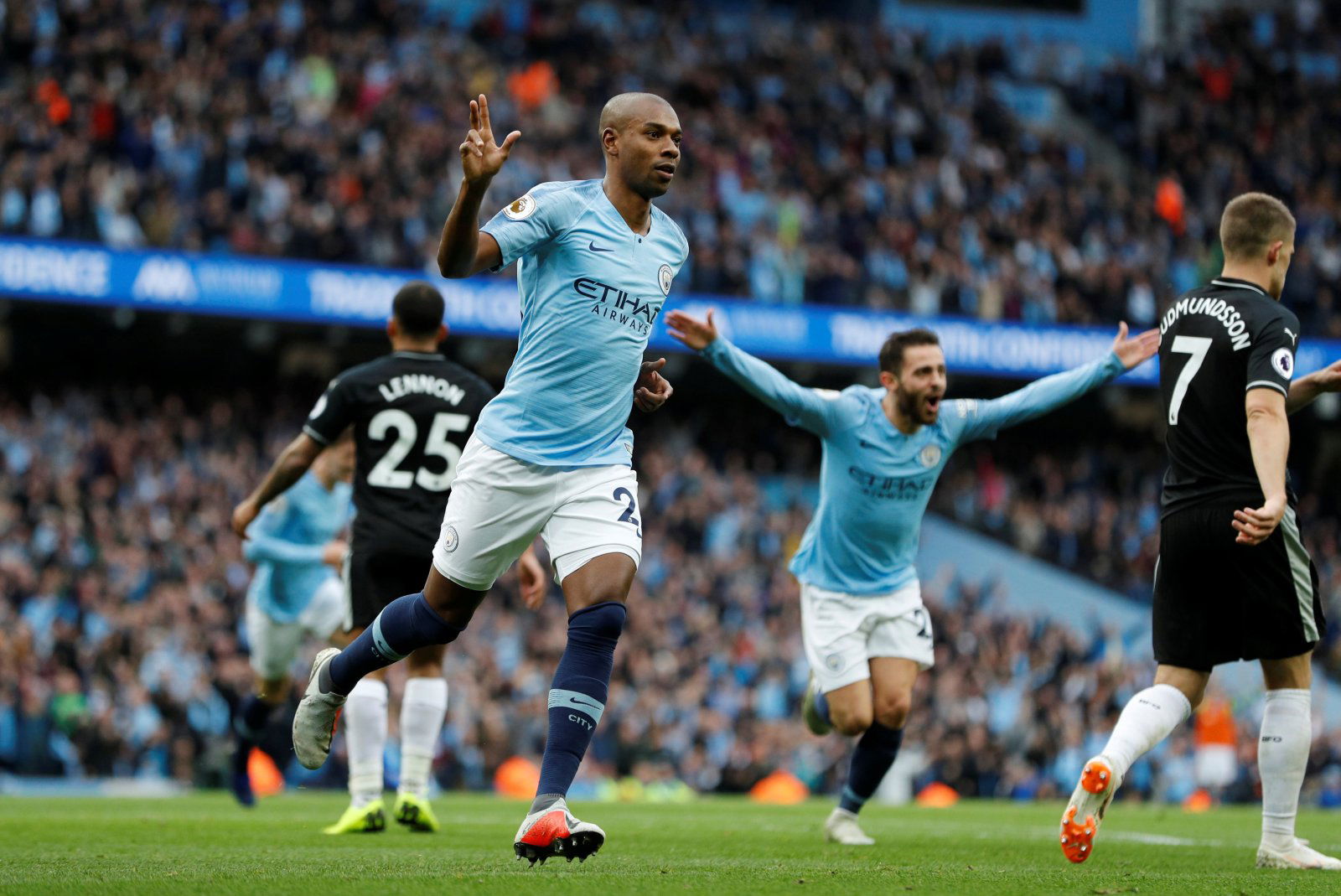 Fernandinho has been an instrumental component of Manchester City's success since before Pep Guardiola took charge at the club, but it seems that the full extent of his importance has only been truly recognised since the Spaniard's appointment. 
The midfield anchor role is an unglamorous responsibility which requires players to do the dirty work which regularly goes under the radar whilst their forward-thinking teammates sweep up the plaudits in the final-third.
Fernandinho is a prime example of how excellent midfield anchors can often be forgotten about, but after more than five years in Manchester he is beginning to earn the regular praise which his performances undoubtedly merit.
In light of City's hard-fought victory over Tottenham Hotspur on Monday evening, Martin Keown heaped praise on Fernandinho for the role he played in breaking up attacks in midfield, whether it be through intelligent interceptions or timely fouls (via Daily Mail).
'The midfielder is their smiling assassin. He was the dirtiest player on the pitch at Wembley during City's win over Tottenham and has been responsible for one fifth of all the free-kicks his side have conceded in the Premier League this season.'
In league fixtures alone the Brazilian lynchpin has committed 16 fouls already, with Aymeric Laporte the next biggest culprit with 9. It's a statistic which is hardly surprising given the nature of the role he plays, and it's one which Guardiola will be delighted with.
When Fernandinho's number of fouls are compared alongside the fact City have conceded just 3 league goals this season, it becomes apparent that his insistence on breaking up play by whatever means possible is helping the club to remain solid at the back.
Naturally, Guardiola would like his side to control the ball for 90 minutes and never concede a foul, but this is reality we're living in and he cannot expect levels of perfection which are beyond the realms of possibility.
What particularly impresses Keown is the intelligence of Fernandinho's approach: he commits plenty of fouls but his approachable and friendly character helps to ensure that the referee is never forced into taking decisive action.
'He has learned that if he is cute with his tackling and clever in the way he reacts, he will avoid serious punishment from referees.'
If Manchester City are to win the title this season, they will need their 'smiling assassin' to continue upending his opponents and making cheap fouls when his side are vulnerable to a deadly counter-attack.
Man City fans – thoughts? Let us know below!