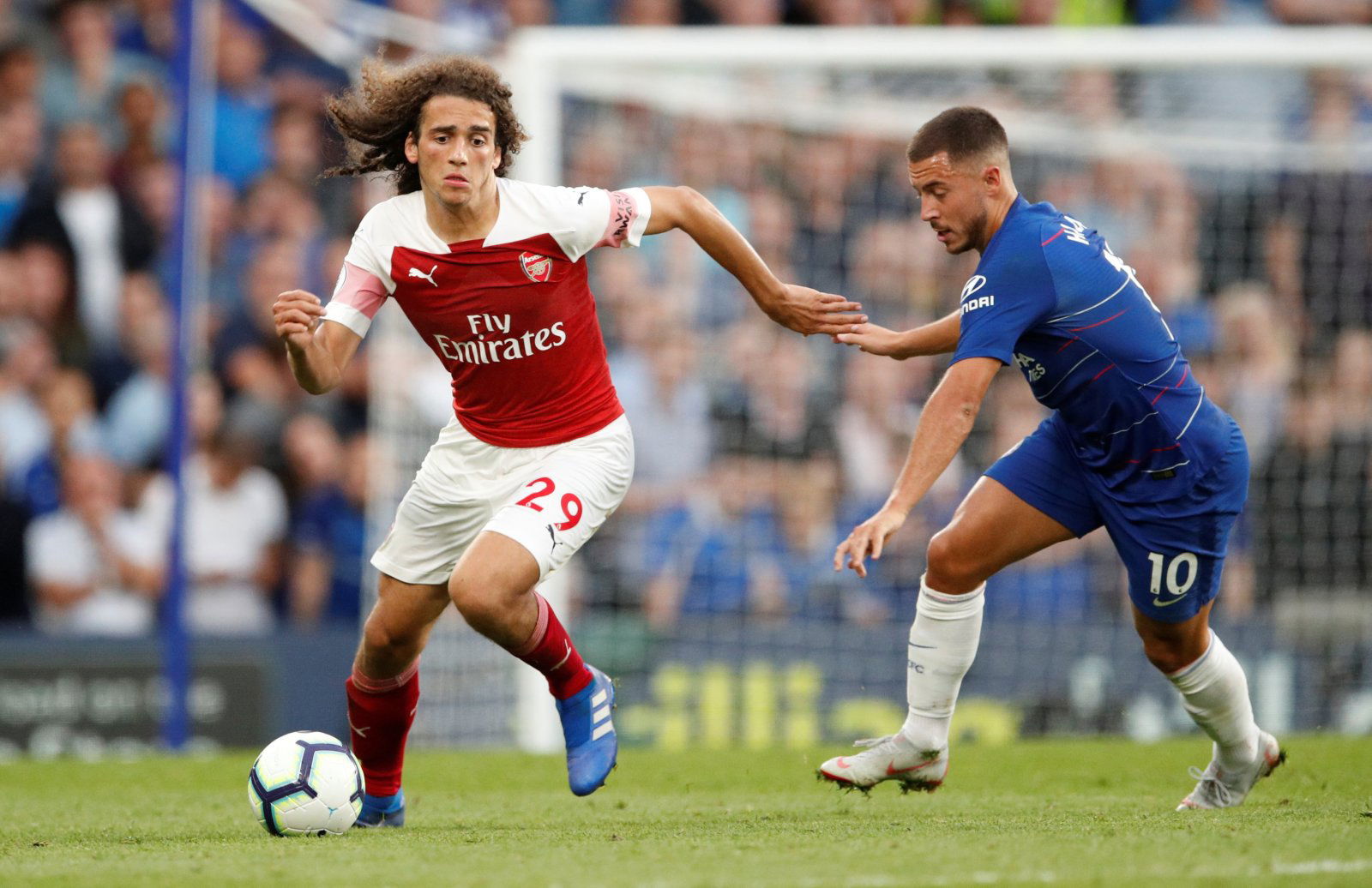 Unai Emery has started his Arsenal career with back-to-back defeats against two sides who will almost certainly be challenging the Gunners at the summit of the Premier League table this season, but there are still positives to be taken from the slow opening. 
Emery has big boots to fill in the aftermath of Arsene Wenger's departure and so far those boots look a size too big for the Spaniard. However, it's far too early to heap criticism on a manager who has been forced to face two of the toughest opponents in the league in his opening fixtures, and until his new players have had time to gel it would be grossly unfair to form any judgements regarding his potential to succeed in the Premier League.
Besides, Emery has brought five new players to the club and his personal philosophy which will naturally take time to fully implement. One of those new players is the 19-year-old central midfielder Matteo Guendouzi, and the former Arsenal legend Ian Wright has certainly had some positive words to say about his impact so far.
In the aftermath of Arsenal's 3-2 defeat against Chelsea, Wright had plenty of positive words to say about the French youth player on Match of the Day before he posted a tweet expressing his admiration on Sunday evening.
You're already my hero @MatteoGuendouzi keep it going

— Ian Wright (@IanWright0) August 19, 2018
Arsenal signed Guendouzi from FC Lorient for a fee of just £7.2 million earlier in the summer, but the early indications are that he has the potential to blossom into a player worth far more than his transfer fee suggests. Emery's decision to trust in the teenager and immediately hand him starting berths against Man City and Chelsea speaks volumes about the level of trust which the manager is willing to show in him, which could be a telling indicator for what his role at Arsenal will entail.
Guendouzi's performances so far have been aligned with the traditional Arsenal philosophy: he possesses both the technical attributes and the composure to slot into a possession-based style of play. And it's not only his willingness to slot into the system but also the ease in which has done so which has really caught the eye of Wright so far.
Whilst central midfielders are often been comfortable to pass the ball backwards and sideways, Guendouzi (valued at £6.3 million by Transfermarkt) is always eager to dissect the opposition with a forward pass in order to find attacking players between the lines of midfield and defence. The accuracy and precision of his passing so far has been a standout feature of his game, with a pass success percentage of 87.5% (as per WhoScored) demonstrating his ability to keep things ticking over for the club.
At 19-years-of-age Wright clearly believes Arsenal have managed to sign a true gem for the future, and it's difficult to argue against him based on what we have seen from the recent recruit during the very early stages of his career with the Gunners.
A player with raw potential to become a pivotal lynchpin in Emery's midfield, Guendouzi is certainly one to watch for the future.
Arsenal fans – thoughts? Let us know below!