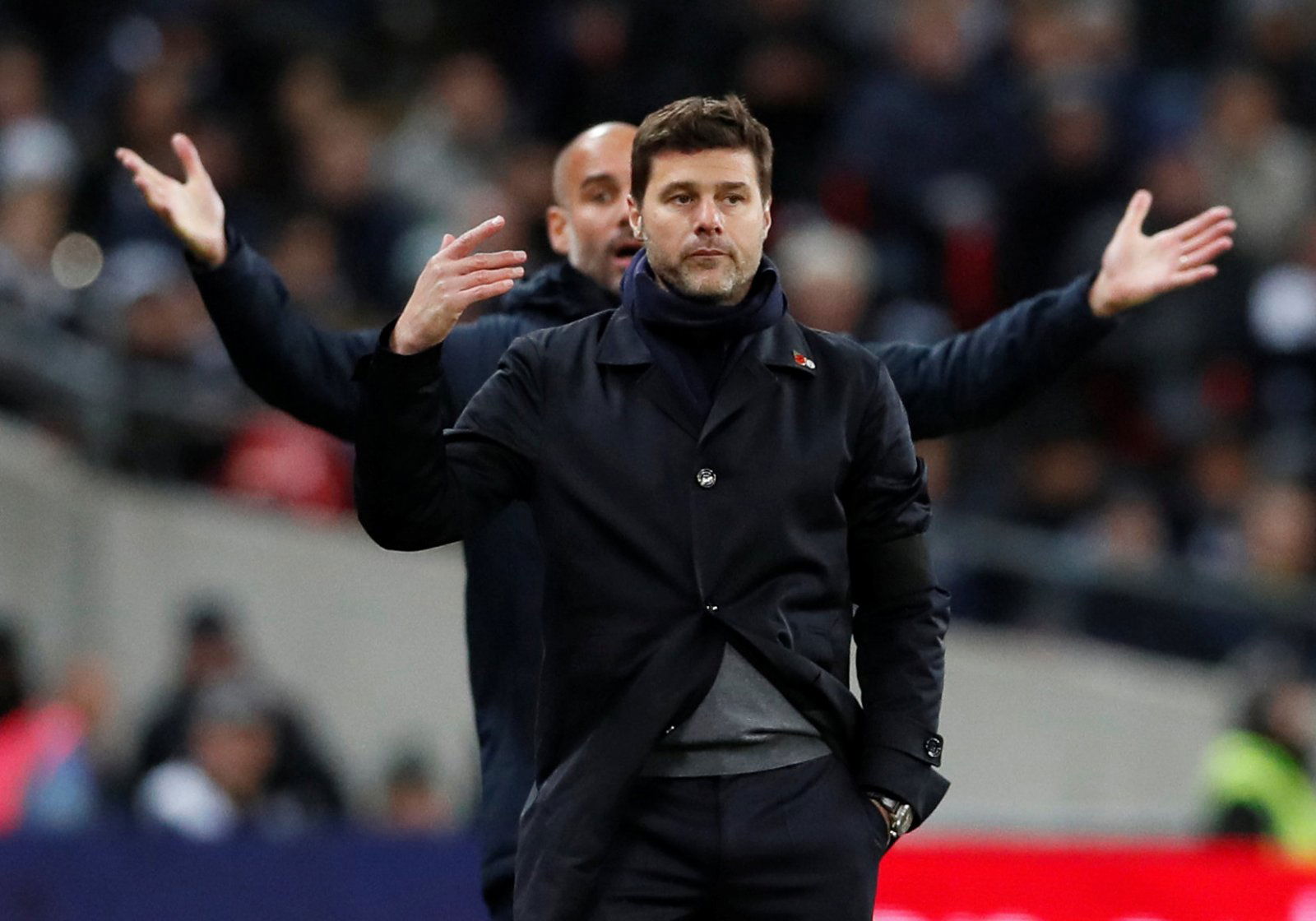 Mauricio Pochettino has consistently exuded a feeling of content in his job at Tottenham Hotspur but, with frustrations regarding the club's imminent move into the new stadium beginning to boil over, he has made no secret of his growing discontent. 
Indeed, Pochettino has handled the press with class and sophistication since he arrived in English football.  The Argentine relied on a translator during the early stages of his time in the Premier League, but he has since established a strong command of the English language and become something of a media-favourite due to his refreshing honesty and charisma.
Despite having justifiable cause for complaint on more than one occasion, Pochettino has remained upbeat and professional when dealing with the press, but the delay in Tottenham's stadium move is beginning to wear him down.
Prior to Manchester City's visit to Wembley on Monday evening, Pochettino was unable to hide his negativity (as per Independent).
"The season so far, it's strange because my feeling is the worst feeling I've had in the five years that I've been here.
"It's the worst. My feeling, but it's the best start ever for the club in the Premier League. It's strange, no?"
It was an admission which has caused a stir in the British media due to it's coincidental – or not so coincidental – clash with Real Madrid's decision to dismiss Julen Lopetegui.
Los Blancos' dreadful opening to the season has forced the powers that be to make a drastic decision after just ten La Liga fixtures, provoking fresh speculation regarding a potential move for Pochettino.
Tottenham's Monday night defeat against Man City has served to further compound the speculation, and Gary Neville delivered a verdict on the situation on Sky Sports which strongly implied that he expects Pochettino to have one eye on a return to Spain.
"He took the job knowing Daniel Levy, the board at the Tottenham, the restrictions, so my view is that now he probably wants that next level of job because he deserves it as he is a brilliant coach.
"That next level is available at arguably the greatest club in the world of football in Real Madrid.
"That's where the manager might be thinking 'is this now the time for me to step out?' I think Tottenham, if Real Madrid want him, will have a real problem in the next few days."
The traditionalists of the footballing world would be well within their rights to point towards how far Pochettino has taken Tottenham since he stepped into the hot-seat in 2014 and pose a fair question: why would he want to walk away from north London when he has taken the club so far?
Simply put, the prospect of joining Real Madrid is the most exciting potential career move in world football and, with the promise of a substantial transfer kitty to build his own team luring him to the Spanish capital, Pochettino would find it incredibly difficult to turn down.
It feels as if Tottenham have been on the cusp of achieving something special for the best part of three seasons, but they have consistently fallen short due to fundamental mentality issues and a lack of squad depth.
On the other hand, Madrid are one of the most well-decorated teams in world football and possess an unrivalled winning mentality, so it's a no-brainer decision, in terms of self-interest at least.
With the present circumstances to take under consideration, it's difficult to argue with Neville's conclusion.
"It feels to me that he has laid the first foundations of a move away from the club and started to prepare the ground."
Tottenham fans – thoughts? Let us know below!