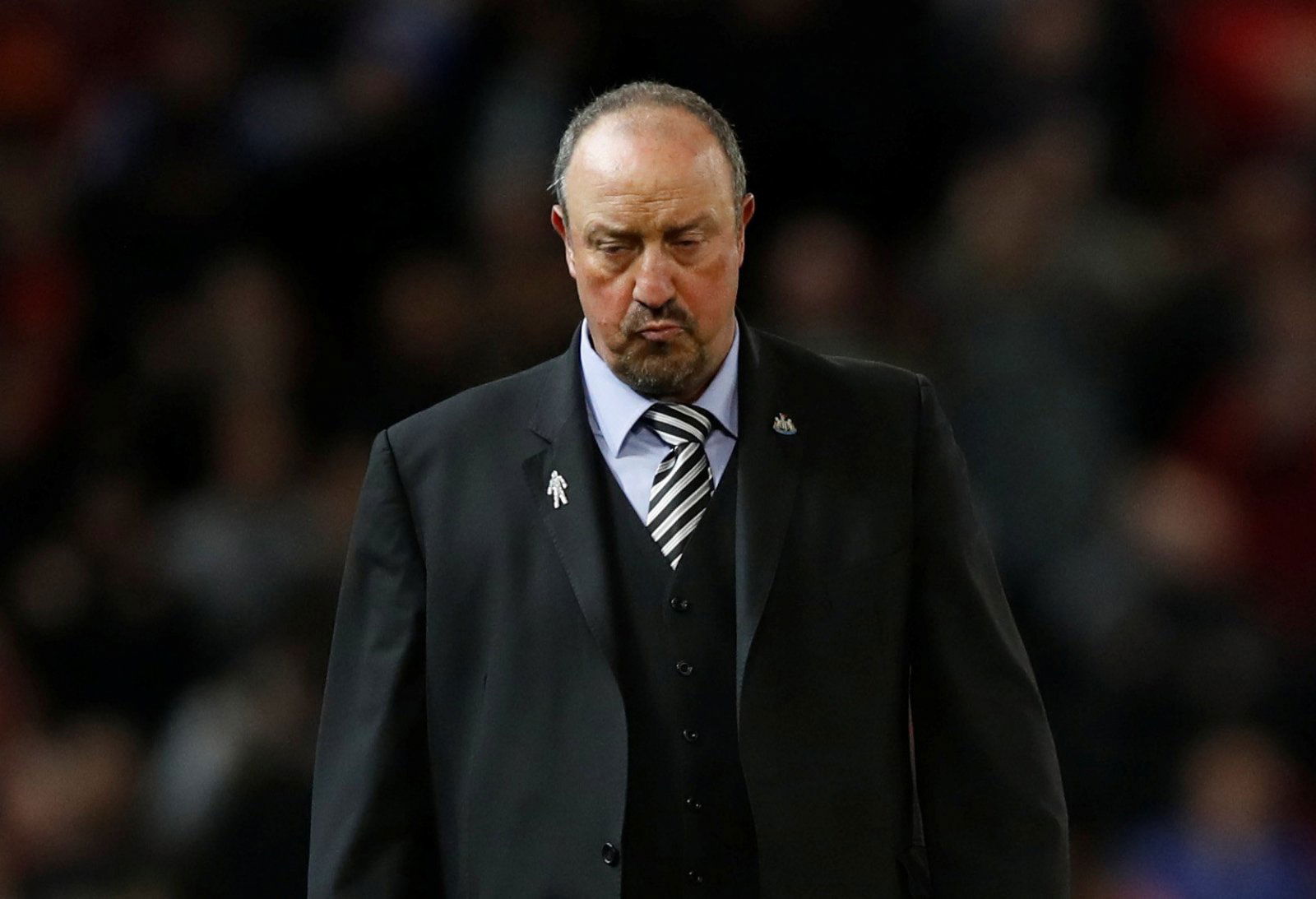 The ongoing saga between arch villain Mike Ashley and demigod figurehead Rafa Benitez is a narrative which could be set to reach a conclusion if recent reports concerning potential investment from an American consortium result in a game-changing deal for the club. 
The popularity for Benitez and Ashley among the Magpies faithful sees two of Newcastle's bigwigs sitting on opposite ends of the spectrum: for however deeply Newcastle supporters despise Ashley, they love Benitez with equal enthusiasm.
The strength of two directly contrasting emotions has presented an equilibrium in the feelings of supporters which has prevented the club from falling into complete disarray since they returned to the Premier League; without Benitez there's no doubt Newcastle would be playing Championship football this season and subsequently deterring interest from investors outside the club.
But for all of Benitez's plaudits and overzealous adoration on Tyneside, there is a growing feeling that perhaps he is underestimating his own resources against the big teams.
Newcastle have already played five of the established top six clubs this season, of which Benitez's side have failed to collect a single point.
It's worth noting that Newcastle lost by a solitary goal in each of those five fixtures, but Sky Sport pundit Matt Upson has suggested that, despite the temptation to praise Benitez for keeping the scoreline so tight, Benitez's tactical approach is to blame for the catalogue of defeats.
Appearing on The Debate, as produced by Sky Sports, Upson suggested that Benitez's insistence of adapting to the quality of the opponent, rather than focusing on building an identifiable philosophy to carry into every fixture can explain Newcastle's return of just two points from their opening fixtures.
"They're such a strange team to watch at times. I think he really does play around with how they approach each match. Whether or not that transmits into the team as a positive thing, i'm not sure.
"Sometimes i feel you are best off setting out your philosophy and you stick to it. And you know what, you're gonna lose some big games, you might lose a 5 nil here or there or whatever, but you have the direction of what you're doing.
"I just see Newcastle trying to adapt game by game."
There's no doubt that Upson is absolutely right in his assessment that Benitez adapts his style to nullify the threat of the opponent in-front of him but, whilst it's certainly a tactic which lacks attacking ambition, it's one which is born out of necessary pragmatism.
Besides, Newcastle were unlucky not to record a victory at Old Trafford. They had chances to take a three goal lead and it took a moment of magic from Juan Mata to inject the impetus into United's performance which enabled them to steal victory.
Manchester City relied on a once in a blue moon strike from Kyle Walker to secure the points; Chelsea scored a scruffy late goal which, on another day, would have been cleared by DeAndre Yedlin; Spurs scraped a narrow win and were lucky not to concede a second goal.
What all these fixtures have in common is that Newcastle were well in the game and, with a little help from lady luck, could and perhaps should have taken points.
An extra injection of quality in the transfer window would have provided Benitez with the tools to secure points in these big fixtures, but Ashley's prudence once again left the Spaniard short of the quality needed to progress.
That Newcastle came so close to clinching positive results in the aforementioned fixtures provides the supporters with a positive outlook for the future: a confidence sapping thrashing would have evoked a feeling among the players that they are out of their depth in this division, but their realisation that they are able to compete with the very best will increase their optimism ahead of must-win fixtures against opponents of a similar calibre.
Benitez may not convince everybody in the British media, but his adaptability and conservative style against the top clubs is a tactic which, in the long run, will ensure Newcastle beat the drop once again this season.
Newcastle fans – thoughts? Let us know below!
Like what the TT have on offer? Sign up for more notifications!