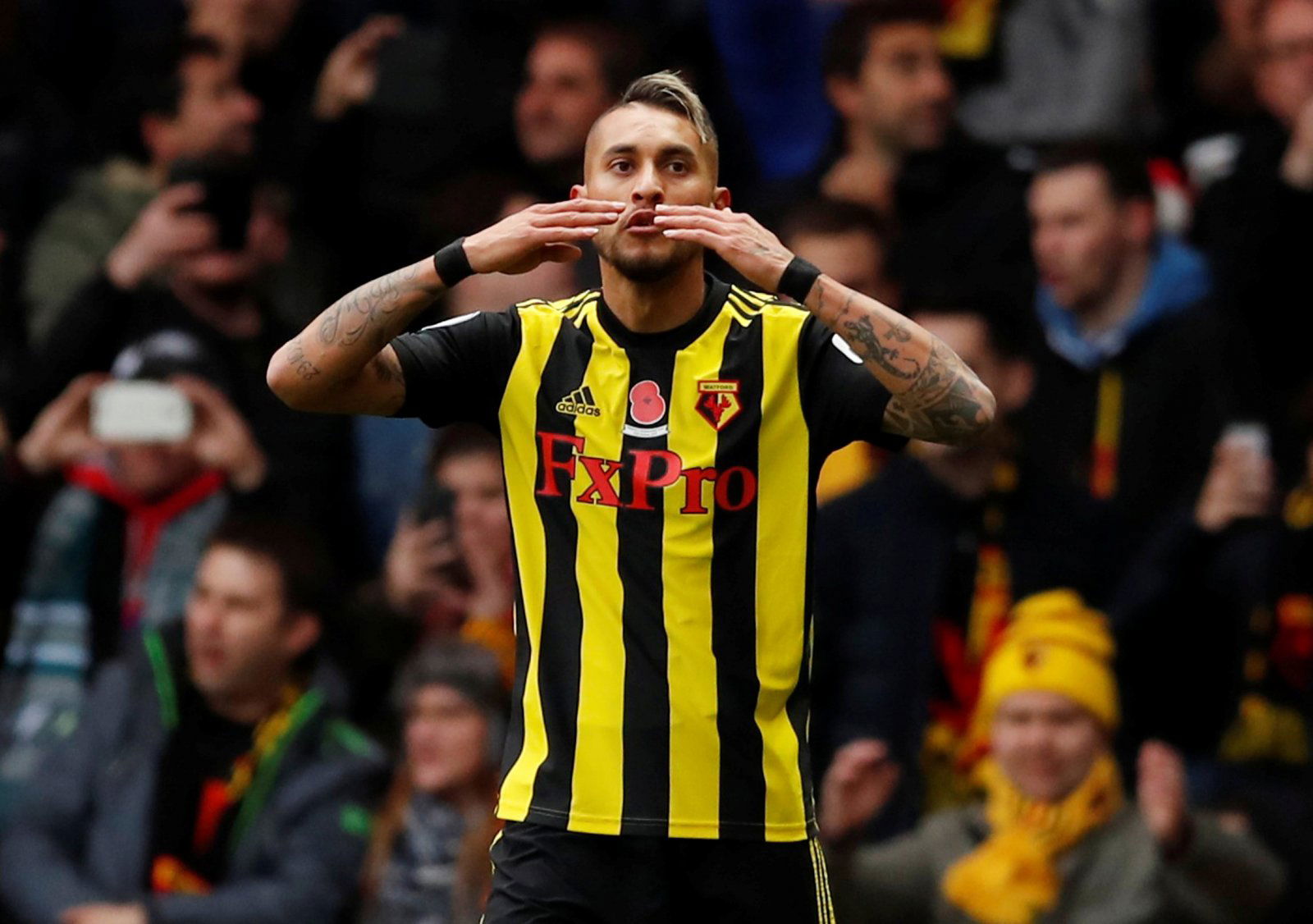 Watford were forced to wave goodbye to one of the Premier League's brightest talents during the summer transfer window as Richarlison was reunited with the man who gave him an opportunity to shine in English football, Marco Silva, but the absence of one South American has paved the way for another to flourish at Vicarage Road. 
That man is, of course, Roberto Pereyra, Watford's top goalscorer so far this season. Flaunting an imperious swagger which you would expect of a talented playmaker with footballing giants River Plate and Juventus detailed on his CV, Pereyra has accepted the creative responsibility which was bestowed on his shoulders following Richarlison's departure.
With a new found sense of freedom and license to roam in the final-third, Pereyra has thrived on the left side of Watford's midfield this season, scoring 5 goals so far and providing the clinical sting in the Hornets' attack.
After returning to goal scoring form with a deliciously executed finish with the outside of his weaker foot against Wolves last weekend, Pereyra eclipsed his previous brilliance by completing a dazzling slalom through the heart of Huddersfield's defence before slotting past a stunned Jonas Lossl to score the first of three Watford goals last Saturday.
It was an individual moment of artistic genius which was worthy of winning any football match, and the Argentina international's contribution was duly hailed by BBC Sport pundit Garth Crooks in his team of the week column.
'The last time I saw a goal scored like Pereyra's against Huddersfield was in the 1981 FA Cup final replay, when Tottenham's Ricky Villa beat half of the Manchester City team to slot the ball into the back of the net.
'Pereyra's effort on Saturday was a carbon copy. It cannot be a coincidence the majority of Argentine players are born with this magic. It must be something other than pure genius. The Watford midfielder looks in imperious form.'
Esteemed praise indeed from Crooks as Villa's 1981 strike remains one of the most iconic goals in the history of English football.
The stakes riding on the two fixtures are certainly at two different ends of the spectrum in terms of their respective importance, but take nothing away from Pereyra, his strike required an incredible level of quick-wit and immaculate ball control – even if Huddersfield's players didn't cover themselves in glory with a calamitous defensive effort which wouldn't have looked out of place in Sunday league football.
Watford fans – thoughts on Pereyra? Let us know below!