Premier League
Rangers fans are fuming with Gerrard's decision to bring on Gareth McAuley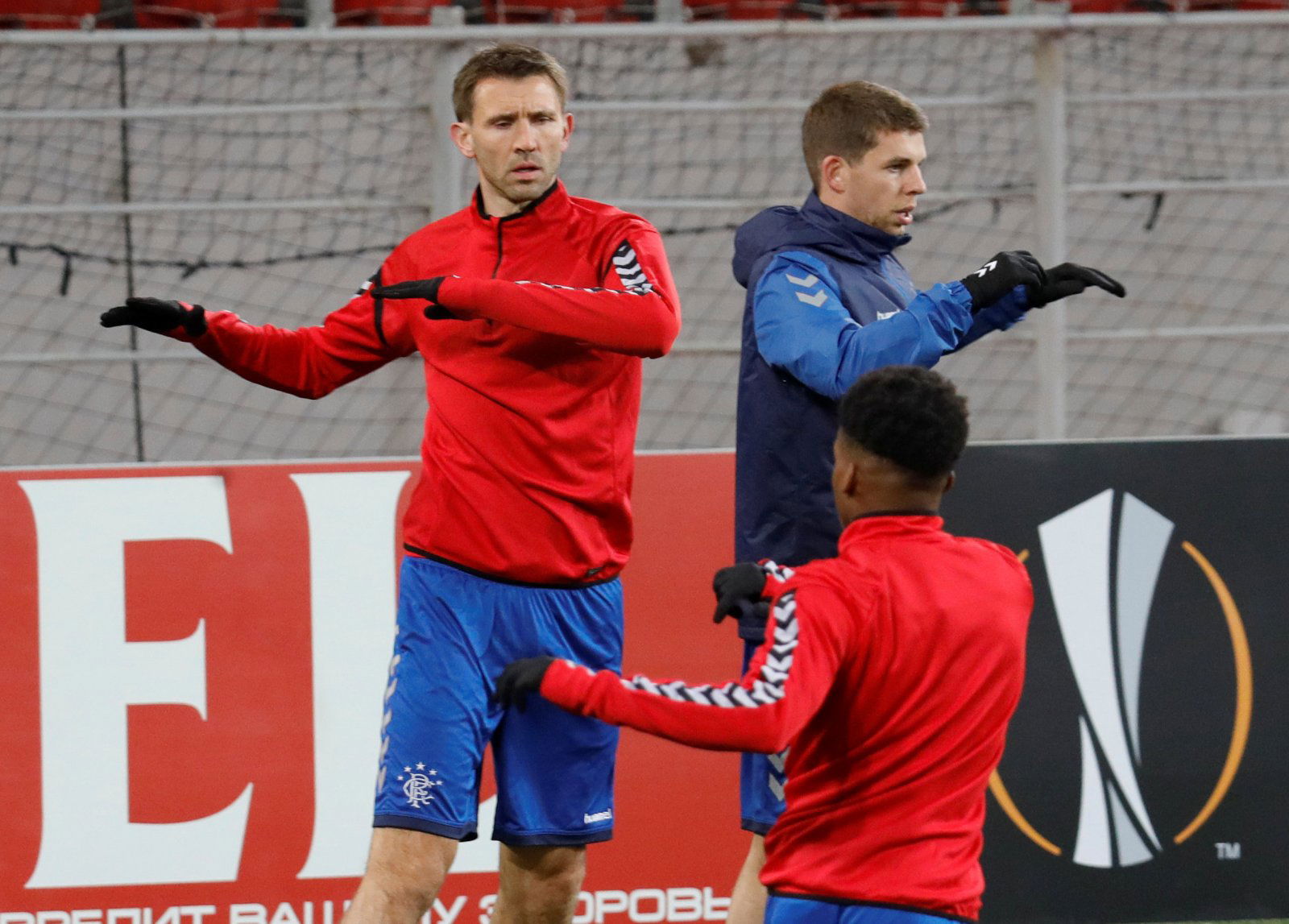 Things looked to be getting better for Rangers at the weekend, but supporters have been brought right back down to earth yet with another poor result on Thursday evening.
The 'Gers returned to the Europa League, a competition that's given them a decent amount of success this season, and it could have served as the perfect game to generate confidence and build on their weekend win.
However, that didn't happen. Gerrard's men fell to a 4-3 loss, and it's fair to say that fans are not happy.
One thing that has generated particular frustration and anger is Steven Gerrard's decision to bring on Gareth McAuley in the last few minutes of the game. Clearly looking to make use of his height from set-pieces, it appears as though the 36-year-old was Gerrard's last throw of the dice.
That, though, is not a good thing, at least from the perspective of fans. Lots of Rangers supporters have come on to reveal their frustration at the decision, and some are viewing it as a microcosm of Gerrard's wider lack of experience.
Take a look at what they've had to say below…
Do me a favour and return my season ticket money because our players and our management are a disgrace

— james (@gers2002) November 8, 2018
I love Gerrard but that sub is inexcusable

— Chris McLaughlin (@Chr1sMcLaughlin) November 8, 2018
I'm losing love for Gerrard very quickly. I was fine with him making mistakes cause he's a new manager, problem is He isn't learning from his mistakes.

— Lloyd (@Lloyd__72) November 8, 2018
Someone needs to have a word with him big time. Lack of plan B is destroying us.

— Lawrrant (@IamtheLaw_rie) November 8, 2018
Why wait to 80 odd n then 90 odd minutes ? Learnt nothing so far for me. The definition of madness is repeating the same action yet expecting a different outcome.

— RIW Commercials (@ianwilson19711) November 8, 2018
Man United had Solskjaer Spurs had Defoe & arsenal had Giroud…our super sub..to save the game was Gareth McAuley

— CJ (@Cjnovo992) November 8, 2018
Wit.

— Cairo (@Look_at_em123) November 8, 2018
Thoughts?
Like what the TT have on offer? Sign up for more notifications!