Rangers fans take to Twitter to call for permanent Kent transfer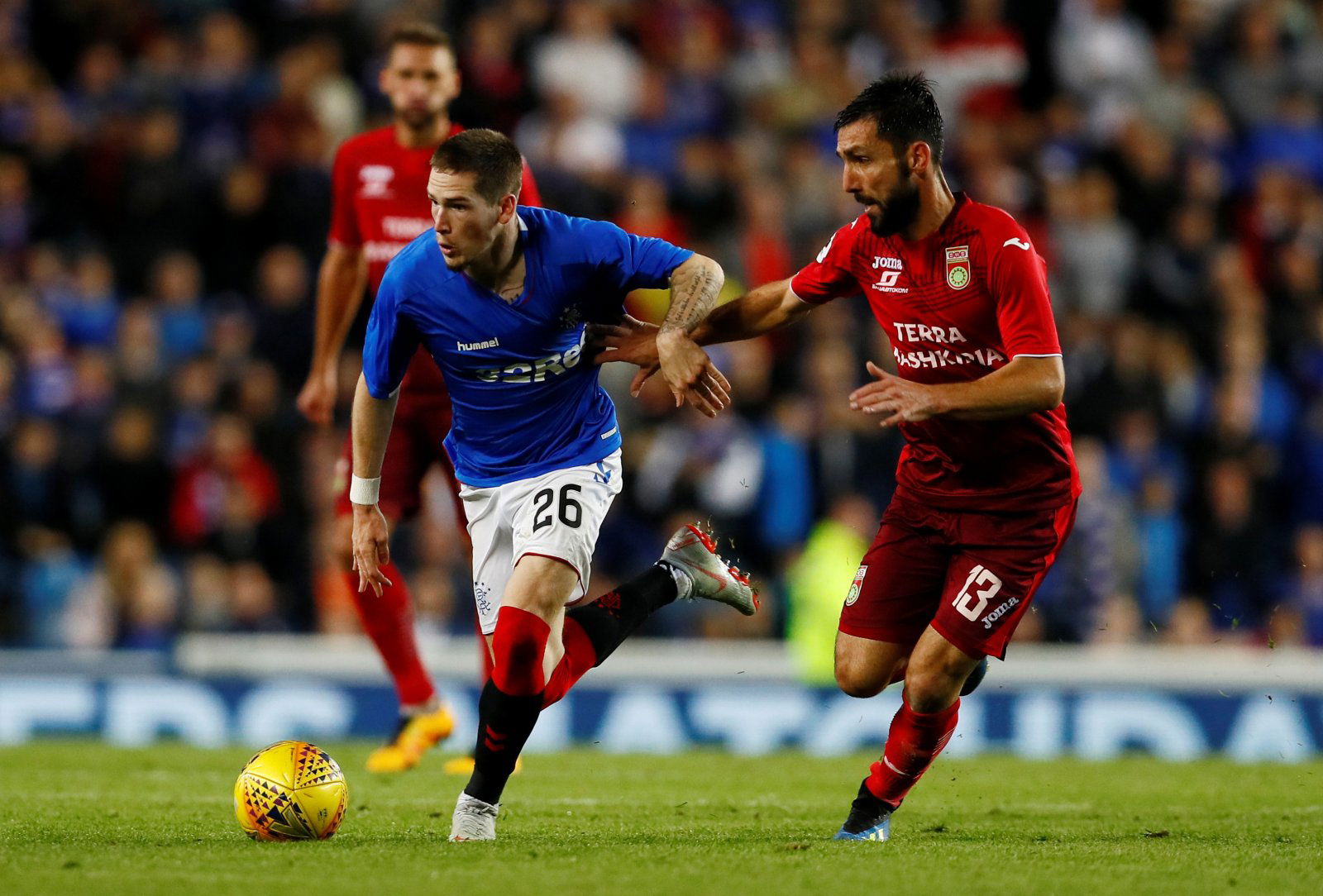 Rangers fans have, so far, loved the time that Steven Gerrard has been at the club. The former England and Liverpool captain has instilled some belief in this Gers squad, and with some inspired signings, it's no surprise to see the fans are delighted. One of those signings is Ryan Kent, and the Bluenoses are desperate to make his loan permanent.
INTERVIEW: @RangersTV subscribers can now watch an exclusive new interview with Ryan Kent.

WATCH NOW: https://t.co/SHn2P3xZbK
SUBSCRIBE TO RTV: https://t.co/FVbn5zbPZt pic.twitter.com/yUXPpm6w3M

— Rangers Football Club (@RangersFC) 18 January 2019
Kent has shown some incredible versatility this season as he's become Gerrard's go-to man in attack. At the age of just 22, the youngster has featured on both wings and in the #10 role for the Ibrox club this season and has featured 24 times this season, scoring three and assisting three in those games. Those games have been enough to convince the fans that Kent is a man they need.
The chances of Liverpool allowing to leave Anfield on a permanent transfer are extremely slim, but that doesn't mean the Gers can't dream. If they did sign the Reds' star on a permanent deal it would be an amazing coup for Stevie G, yet as it looks unlikely the fans will have to appreciate Kent whilst they can before his loan spell ends at the end of the season.
You can read the Gers' thoughts on Kent here:
Announce signing of Ryan Kent…

— Michael (@MichaelSeafarer) January 18, 2019
Sign him please, 5 years contract at least!!

— El Simonio (@theboldgrifter) January 19, 2019
I would love it if we signed him! pic.twitter.com/eHpzDg3HVO

— Kerr Stevenson (@StevensonKerr) January 18, 2019
Need to sign this lad now.

— David mcDonald (@Davidmc08257361) January 18, 2019
announce 4 year deal

— James (@jamesposteddat) January 18, 2019
Announce permanent signing, thanks x

— Ben (@BML97_) January 18, 2019
Get him signed

— Alan Macdonald (@blueroom1872) 18 January 2019
Get him signed permanently

— Dave (@discodave1872) January 18, 2019
The Gers love seeing Kent take to the field at Ibrox and will hope he can be snapped up by Gerrard, even if it is unlikely.