Sarri has already made these 2 mistakes at Chelsea this season – agreed?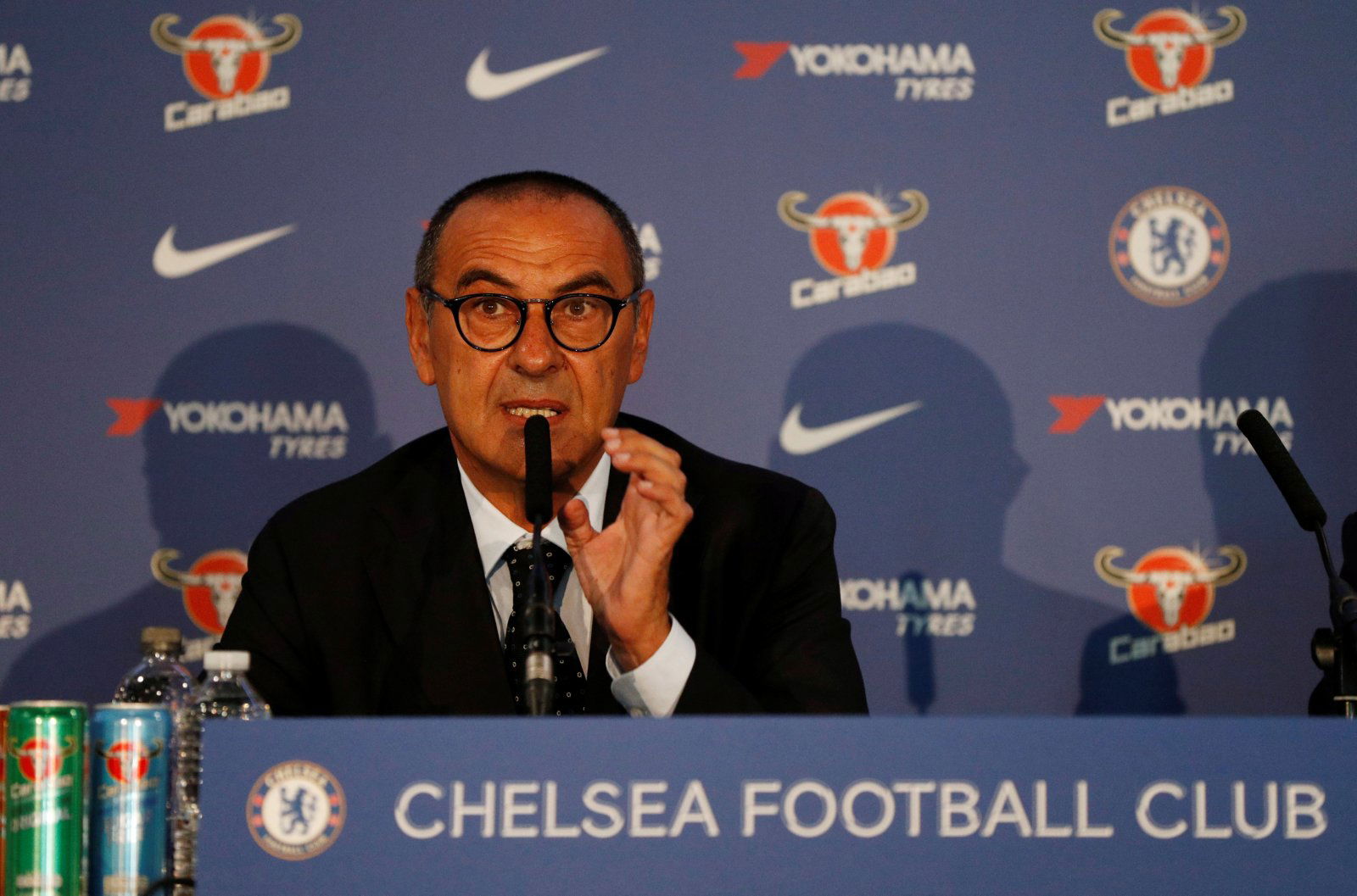 Chelsea's season so far, to the surprise of many, has been pretty faultless. They're still maintaining a 100% record, and though Maurizio Sarri's men are still on the path to reaching their best, the Italian has already had a significant impact. He's completely transformed the Blues, and that deserves a lot of credit.
From changing the formation, to making the Blues play more technically, to maintaining an always-offensive style – Sarri has changed a lot at Stamford Bridge.
However, despite the success, the Italian has not been faultless. As with any new regime, mistakes will be made, and Sarri has already made his fair share. Don't let Chelsea's record fool you, it's been far from an exemplary season for them so far, and if Sarri doesn't change a few things, bad news could be on the horizon for him and Chelsea more broadly.
But what has Sarri done wrong this season? Well, here are two things for a start…
Ruben Loftus-Cheek

Whilst most fans would agree that Maurizio Sarri has got most things right, few would deny that Ruben Loftus-Cheek has deserved a little better from the Italian. After a fantastic campaign with Crystal Palace last season, and a stellar World Cup display for England, Loftus-Cheek returned to Chelsea as a new player over the summer. Chelsea have unsuccessfully tried to promote a number of young homegrown players into the first team over the last few years, but in Loftus-Cheek, it looked as though they had a sure thing.
An attacking midfielder by trade, the Englishman offers fantastic technical quality, dribbling and pace, and he'd be right at home in Chelsea's midfield.
However, he's yet to make a single start in the Premier League, whilst he's also made just 1 appearance from the bench. For a player of his quality, that simply isn't good enough. He's reportedly unhappy at the treatment, and whilst an imminent departure is unlikely, his long-term future remains uncertain as a result of Sarri's decisions.
Andreas Christensen and David Luiz

Last season, David Luiz rarely featured for Chelsea, and though the circumstances surrounding that are mysterious, it's quickly become clear that the Brazilian has lost a step or two during his time on the sidelines.
He's had a very tough start to life back in the Premier League, with poor performances at the back causing Chelsea more than a few issues. That was particularly apparent when the Blues took on Newcastle, with Luiz at fault for Joselu's goal. He failed to jump effectively and his positioning was poor, and it was a goal that could have been avoided.
What makes his form all the more frustrating is that his heir-apparent in Andreas Christensen has been sat patiently on the bench waiting for his chance. He was a regular for Chelsea last season, and he looked tremendous throughout the campaign. Given Luiz's poor form, it's a wonder why Sarri has yet to call on Christensen.
If he had been selected, perhaps the Blues would have been more solid.